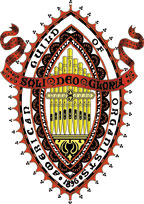 Newsletter
March 2004

Click here for the Newsletter Archive

Click here for a printable copy of the current newsletter


Letter from the Convention Coordinator

Greetings from your convention coordinator. Al asked me to take this opportunity to bring you up do date on some of the doings in the steering committee. CHVAGO Convention 2005 is getting closer, folks, and it is getting exciting. The program looks great on paper. Works by outstanding composers such as Charlie Callahan and also some by our local artists have been commissioned. The hotel has been booked (Grand Hotel in Poughkeepsie). The banquet menu has been set. (Yes, there will be a choice of entree.) Recitalists and workshop presenters are receiving their contracts in the mail even as you read this. When they respond, we will let you know for sure who will be on the program.

Two things strike me as I sit here reflecting on our meeting earlier this evening. One is the vastness of the musical resources in our region. We have instruments of quality, more than we had even five years ago, and we have artists and audiences who are passionate about the organ and its literature. That's quite a combination, when you think about it.

The other thing that strikes me is the level of dedication of everyone who has become involved in this project. A convention is an enormous undertaking, but as I said earlier it is really exciting to see it coming to fruition, and it has come this far because of people who see it as a "we" project. Work on it has been frustrating and difficult at times, but working together on it has also been enormously rewarding, and great fun into the bargain. For me personally, getting to know so many people in the chapter has been an unparalleled experience.

So let me close with a few requests. First, as Rob Brown so eloquently phrased it in his letter, we need to collect the cash to make it happen. (Actually he was a whole lot more eloquent than that). But seriously, our goal is 100% participation by our membership. We have already received donations from about 25% of our membership. If you have not yet sent in your donation, please be as generous as you can, but do consider that any contribution is welcome. We have much greater credibility when we ask for outside help if we have total commitment from our members. And speaking of outside help, if you are aware of foundations, corporations or individuals who are noted for supporting the arts and would be in a position to help us, please let Rob or me know.

Also, please consider helping on a committee. We can use folks to plan receptions, recruit volunteers, stuff envelopes, make phone calls, man the hospitality desk, organize a music sale--all those little details which make for a pleasant experience. We could also use a convention secretary and a chair of the personnel committee. Let me know, if you haven't already, where your interest might lie.

Finally, a blessed and joyous Easter to you all, and enjoy to the fullest God's great gift of music.

Sincerely,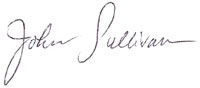 Membership News

• We are pleased to welcome our newest member:
Julie Martyn-Baker
2362 Route 82
Lagrangeville, NY 12540
e-mail: JulieMB@prodigy.net
Organist/Choir Director/Music Director, Trinity Episcopal Church, Fishkill, NY

• Don Filkins has a new e-mail address: captainmusic@optonline.net.

• Martha Miller has recently moved. Her new contact information is:
Martha Miller
79 Flint Road, Apt. 318
Millbrook, NY 12545-6413
845-677-2252

• Ruby Hyatt has informed us of some updates in her contact information, as follows:
Ruby Hyatt, B.M. and M.A.T.
8 Laura Lane
Hopewell Junction, NY 12533
845-896-1475
e-mail: jhyatt4@juno.com
Organist-choir director, First Baptist Church in Poughkeepsie; Professor of Piano, Herbert H. Lehman College of CUNY

• Alice Cann is renewing her plea for the donation of a piano for the Association for Retarded Citizens center in the town of LaGrange. Alice plays on a weekly basis for these joyful citizens and would appreciate a piano that isn't falling apart. Even a donation to ARC for the purpose of purchasing an electronic keyboard would probably be helpful. Please contact Alice at 845-223-5344 or amcann@frontiernet.net to see how you might be able to help.

• On Friday, February 27, 2004, the Poughkeepsie Journal ran the following announcement: "Jennifer Geibel of Rhinebeck recently graduated from an intesive music education seminar conducted by Yamaha Corpration of America's Music Education Division. Geibel is now certified to teach Yamaha Music Education Systems courses at Vincitore's Yamaha Music School at the South Hills Mall in Poughkeepsie." Congratulations, Jennifer! Nice photo, too!

• Jeff Alban sent us this update regarding his recent activities:

Well, I am now graduated from Duquesne University: B.M. - Organ Performance, B.S. - Music Education, December 2003. I'm currently the director of the Varsity Singers (male chorus) at Shaler Area High School here in Pittsburgh. We will be traveling to compete in Chicago in April. I'm directing a Pipe Organ Encounter at Duquesne this summer June 27-July 2. And right now I'm taking 20th Century Counterpoint and Schenkarian Analysis at Duquesne for some graduate credits. I'm also one of the assistant conductors of the Bach Choir of Pittsburgh who will be performing the St. Matthew Passion (Bach) on Good Friday.

I had my audition at the Peabody Conservatory last week (very successful), I'm leaving tomorrow for Winston-Salem, NC for my audition at the North Carolina School of the Arts. Then I'll be done with grad school auditions. I just returned from Boston two weeks ago from the American Choral Director's Association Eastern Division convention.

And now I'm trying to scope out places to live in Baltimore and coordinate this POE! [Editor's note: Jeff will be directing the first entirely student-run POE, to be held June 27 – July 2, 2004 in Pittsburgh at the Duquesne campus. See article in our December 2003 newsletter.]



Members' Recital – Start Preparing Now!

Our Annual Members' Recital will take place on Sunday, June 13, 2004, at 4:00 PM. We will have the privilege of playing the new Schantz organ which was recently installed in The Reformed Church, 70 Hooker Avenue, Poughkeepsie. Click here for specifications for this instrument.

The organ has a full range of couplers, including 16' and 4' couplers on the Great, Swell, and Choir. The divisions also couple to one another at 16', 8', and 4' pitches, and there are unison offs on all 3 manuals.

There are 12 generals, controlled by both manual and pedal pistons, and each division has 8 pistons. The Swell and Choir are in separate chambers, with appropriate control. The Great is unenclosed., as are some of the Pedal stops. There are 99 levels of memory, so each player will be assigned their own memory level(s), which can remain until after they have performed.

There is a balanced crescendo pedal, and there are 2 full organ combinations. There are light signals on the console for all of the above, including indicator lights for the swell shades and crescendo pedals.

The lights on the console go on when the blower is turned on, and should not be operated separately at the console. There are additional lights behind your back, operated by a switch on the wall - to your left.

The bench is adjustable by the crank on the left hand side. It is best not to crank it while seated.

Our annual Members' Recital is a wonderful opportunity for us to share our talents with our colleagues and with the public. Some of us have very advanced technique and others may be relative newcomers to the organ, but all of us are welcome to participate.

If you are interested in playing, please call Jack Davis at 845-831-1761 or e-mail jdavisjr@localnet.com to discuss your selection(s). Ample practice time at the Reformed Church will be provided. Let's make this Members' Recital truly memorable!
New Advertising Policy

Starting next month, the chapter will begin accepting paid advertising in both the printed newsletter and the web site. We will continue our current policy of providing free announcements of calendar events, position openings, and notices of music-related items wanted or for sale. However, in addition, it will now be possible to purchase ad space, at the following rate:

Small Ad (1.1" x 3") @ $10.00
1/8-Page (Business Card - 2.2" x 3") @ $20.00
Quarter Page (4.4" x 3") @ $35.00
Half Page (6.6" x 4.4") @ $50.00
Full Page (6.6" x 8.8") @ $80.00

All advertisements must be in final form and received by the 20th day of the month preceding publication. In other words, if you want to have an ad appear in the April issue of this newsletter (and on the web site during the month of April), you must submit your ad along with your payment by March 20th.

If you are interested in purchasing an ad, please contact Susan LaGrande at 845-226-6496 or e-mail: SUSANEL2@HOTMAIL.COM.
Editor's Corner

This newsletter is published by the Central Hudson Valley Chapter of the American Guild of Organists. The editor is:
Susan LaGrande
12 Montrose Lane
Wappingers Falls, NY 12590
Phone: 845-226-6496 (home)
Fax: 845-226-1035
e-mail: SUSANEL2@HOTMAIL.COM

Contributions to this newsletter are always welcome. We have been very pleased to offer a member profile in previous issues. If you would like to be profiled, you may write your own biography (up to 500 words) or contact the editor to arrange an interview.