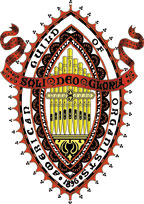 Newsletter
December 2016

Click here for the Newsletter Archive

Click here for a printable copy of the current newsletter



Dear Colleagues,

As we move from November into December, we move from the "Gratitude Season" that surrounds Thanksgiving to the "Season of Expectation." We are on the cusp of change - reflecting back on the beauty of autumn and on the celebrations of Thanksgiving we have shared with family and friends while also looking ahead to December – probably the most intense time of year for many of us.

Expectation can mean excitement, but also anxiety. Entering into this season we feel hope and fear; excitement and trepidation. This time of year is full of symbolism and tradition: the ancient celebrations surrounding the Winter Solstice – many of which have been incorporated into our faith traditions; the end of one political regime and the beginning of another; the transition from the old year to the new – both in terms of our secular calendar and our religious calendar. There is loss – of the light, of leaves and greenery – and there is the hope of rebirth – as the oil in the lamp unbelievably stays lit; as we celebrate the birth of a young child; as the days gradually lengthen once more. The Christmas hymn says it so poignantly –"The hopes and fears of all the years are met in thee tonight."

Our new President of the American Guild of Organists Michael Bedford remarks in the December issue of TAO: "This year we will celebrate a unique and infrequent occurrence: Hanukkah and Christmas will begin at precisely the same time. December 24th at sunset will mark the start of the eight-day celebration of Hanukkah, as well as the eve of the twelve-day Christmas season." The symbolism of the convergence of the festivals of these two great faith traditions is indeed comforting – especially this year, when both nationally and globally many are feeling anxiety over what seems to be an increasingly polarized and fractured social, political, and religious world.

So I encourage all of you to take heart and know that your work helps to bring people together. Know that you are not alone in all your musical preparations for the season. Music can connect us to each other on so many different levels, and you make more of a difference in the harried lives of those around you than you may ever know!

Opportunities to participate in Chapter activities:
Phone Tree – we would like to reinstate and update that old phenomenon called the Phone Tree – using email, texts, Facebook, etc. – to inform you of our upcoming events. If you would be interested in helping us with this, please contact Susan LaGrande.

Upcoming Chapter Programs:
Spuds & Sundaes and the annual music sale to benefit our Scholarship Fund: Sunday, January 22, 2017 at 5:00 PM at Zion Episcopal Church, Wappinger Falls. This is a great opportunity to look through your organ, piano and choral music to see what might be useful to your colleagues. In turn, you may find some treasures that will be a great addition to your library! It's also a nice event to which to invite a friend or colleague who is not a member of our chapter. Finally, it's a delicious way to spend a chilly evening – with spuds (with all the fixin's), and ice cream! Snow date will be the following Sunday (Jan. 29), same time & place.

NEW – Digital Music workshop: Eric Hepp will be giving a special workshop/tutorial on the use of ipads and other electronic devices to assist in organ and choral performance. Tentative date is February 25 – venue TBD. Watch the newsletter for more information from Eric about the use of technology to enhance our music-making!

AGO Certification: our former Dean Craig Williams will be writing an article in the newsletter early in the year giving us all information about and encouragement to get ourselves certified on any of the great variety of AGO exams that are offered. He has had a great deal of experience in assisting organists at all levels with mastering the challenges of preparing for these exams. I look forward to his article in the new year.

Spring programs: In March Eric will offer a workshop on Hymn Improvisation for Organists. Later in the spring we are considering a Chapter Hymn Sing and Improvisation event. We will also have the annual Members' Recital, with opportunities for members of all ages and ability to play!

Trips to NYC: Watch this space for information about trips to concerts and performance venues in New York City. Possibilities: a visit to the Cloisters; attending the Presidents Weekend NYAGO concerts, just to name a few possibilities. If you have suggestions, please let us know.

Chapter Calendar and Facebook page: Don't forget to look at our online calendar of events in the Hudson Valley. Susan LaGrande does a wonderful job keeping it current, and there is an amazing listing of events – especially this month. We now have a public Facebook page which we keep up to date: on Facebook type in "American Guild of Organists, Central Hudson Valley Chapter" and you should get to it.

This is YOUR Chapter – please get back to us with suggestions of trips and programs and concerts that interest you!

Best wishes to all of you for a joyous musical December!

Laura Ramsey Russell, DMA
Dean, Central Hudson Valley AGO

The Last Organ Recital of the Season at Ocean Grove

- A Review by Joanne Reed
At the end of August I was invited to visit my friend in Ocean Grove, NJ. We shared her tent, which was pitched directly behind the Great Auditorium. On August 31, I chose to attend a concert by guest organist Dr. Paul-Martin Maki.

Dr. Maki is a faculty member at Manhattan School of Music and Columbia University, as well as Director of Music at St. John's Episcopal Church in Larchmont, NY. He holds degrees from Eastman School of Music, Syracuse University, and Diploma from the Schola Cantorum in Paris. His program included a diverse selection of pieces that I'm not accustomed to hearing all together, and it was a very stimulating program indeed. He played Wagner's Elsa's Procession to the Cathedral; Nicolaus Bruhns's Praeludium in G; Max Reger's Prelude in D Minor, Op. 65, No. 7; Percy Whitlock's Fantasie-Choral No. 1 in D-flat; Jean-Jules Aimable's Variations on "Soll es sein" based on a tune by Sweelinck; Widor's Variations from Symphony VIII; and Marcel Dupre's Prelude and Fugue in G Minor, Op. 7, No. 3.

Dr. Maki is a very engaging performer. He seemed to be enjoying himself hugely while playing, and his enthusiasm and complete mastery of the instrument brought forth lengthy applause from the audience, many of whom made their way to the CD's for sale table at the end of the concert to purchase everything that was there - late romantic repertoire on an Aeolian-Skinner, E.M. Skinner and an Austin-Konzelman instrument. I was one of the buyers, and I have been enjoying beautiful organ music during commuting times ever since!
Upcoming Program: Digital Aids for the Church Musician
Overwhelmed by service planning, looking for music, tired of writing instrumental parts out longhand on staff paper, can't find a page turner for that complicated choral anthem you have to play? Join us on February 25th and learn how your computer tablet can help with all of that! We'll explore planning and organizational tools and websites, ways to search for that perfect hymn for the obscure lectionary text, free (and not so free) music downloads, music notation software, methods to scan and display your music on a tablet, and turn the pages with a tap of your toe. Imagine the ease of having all your schedules and service plans, musician and choir contact information, The trumpet descant you need to transpose for bassoon, and your cataloged choral library all in an easy to carry tablet computer. Send any advance questions you may have to Eric Hepp at erhepp@gmail.com. 
Membership Questions
Please address all questions regarding membership and ONCARD to our Registrar, Barb Bayers. Her phone number is 203-260-4295.
Deadline for Next Newsletter
We are always glad to receive input for the chapter newsletter in the form of calendar items, reviews of recent concerts and events, biographies, letters, photographs, etc. In order to make sure these submissions can be processed in a timely fashion, please make sure they are received by the 23rd of each month. However, material such as calendar items may be submitted at any time; even if the material may not make it into the printed newsletter, it can be quickly posted on our web site at www.chvago.org.
You may submit newsletter or web site material by mail, e-mail, fax or phone. Just contact the editor, Susan LaGrande, using the information given above. Remember, the deadline for the next printed newsletter, to be available the first week in January 2017, is December 23.

Editor's Corner

This newsletter is published by the Central Hudson Valley Chapter of the American Guild of Organists. The editor is:
Susan LaGrande
12 Montrose Lane
Wappingers Falls, NY 12590
Phone: 845-226-6496 (home) - e-mail: SUSANEL2@OPTONLINE.NET