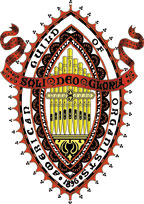 Newsletter
February 2017

Click here for the Newsletter Archive

Click here for a printable copy of the current newsletter



Dear Colleagues,

Now that January has ended, I guess we have to admit that it is really winter in the Hudson Valley. There was some ice on the Hudson briefly, but during a few blessed scattered days of warmth it has melted again. I've come out of hibernation on those days to walk along the waterfront in Poughkeepsie, watching the gulls and geese that refuse to fly south, and taking photos of the beautiful reflections on the river in the winter sunlight.

Speaking of hibernation: there is no such thing in our region as musical hibernation! January brought a number of exciting musical events (Cappella Festiva Choral Concert and Vassar's ModFest – just to name two) and the rest of the winter promises to do more of the same. So resist the temptation to stay on your couch in front of your - fill in the blank: fireplace, TV, electronic device of choice – and get yourself out to concerts and Chapter events in the area – you will be glad you did!

On January 22nd eighteen Chapter members and friends people enjoyed food and fellowship at Zion Church in Wappingers Falls for our annual 'Spuds & Sundaes' event. This year featured a delicious repast including meat-lovers chili; vegie-lovers chili, salad, spuds with a great variety of toppings; ice cream with multiple toppings; cookies and cakes. Thanks to everybody who brought the food! We were also treated to a smorgasbord of musical offerings at the Scholarship Music Sale: choral music, organ and piano music, collections from Broadway, and many CDs. Nearly $150 was raised for the Margaret Pecoraro Scholarship Fund. (Please go to our website: www.chvago.org to find out more about the scholarship program.) Our host, past Dean Gregory Citarella, opened up Zion's sanctuary and Austin Organ, and many had an opportunity to try out the instrument or listen to others play. We also recognized past Dean Craig Williams for his wonderful work over the last four years and presented him with a Dean's Pin.

During February and March I highly recommend a number of concerts and events, offered by our Chapter members:

Hymn Sing: Sunday, February 12 at 3:00 PM at Zion Church in Wapppingers Falls, hosted by Gregory Citarella - free


Chapter Event: Digital/Computer-Aided E-Music Workshop – Saturday, March 4 at 4:00 PM - Presented by Eric Hepp: Some of us have seen organists perform complicated works with no sheet music, just an i-pad or tablet on the music rack. Want to know how it's done? Come to this workshop, where Eric Hepp will give a presentation and demonstration. Bring an i-pad or tablet with you if you have one. Open to all who want to find out more about how to use digital and computer aids in music. NO EXPERIENCE NECESSARY! Zion Episcopal Church, 12 Satterlee Place, Wappingers Falls, NY. Info: 845-790-3381 - free


Organ Recital – Patrick Walker: Sunday, March 5 at 3:30 PM at Zion Church, Wappingers Falls. Suggested donation $10

Save the Date: looking farther ahead, we have settled on some dates for future Chapter events:

Annual Members' Recital: Friday, June 2 at 8:00 PM at St. John's Lutheran Church in Poughkeepsie.


Third Annual "Bach to Broadway" Duo Organ Concert: Saturday, October 6 at 7:30 PM at Christ Episcopal Church, Poughkeepsie.

Stay Tuned: for information about a workshop this spring on Hymn harmonization and improvisation; for Chapter-sponsored trips to NYC; and other events. Don't forget to check on the excellent Calendar of Events on our website – maintained by Susan LaGrande. Send her your concert information!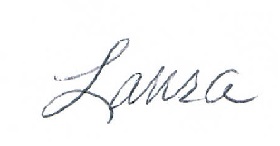 Laura Ramsey Russell, DMA
Dean, Central Hudson Valley AGO

Competition for Young Organists Announced

The American Guild of Organists (AGO) is proud to announce a new music competition for composers under the age of 30. Organized and sponsored by the AGO Young Organists in the North Central Region, the competition for a new work for organ solo, 3–6 minutes, is open to any individual who is younger than 30 years of age as of August 31, 2017. U.S. composers need not be AGO members; composers living outside of the U.S. must be AGO members. First prize is $1,000; second prize is $500; three honorable mentions will also be announced. All prize winning and honorable mention compositions will be performed at the AGO North Central Regional Convention in Iowa City, Iowa, on June 20, 2017. The submission deadline is March 10. Competition results will be announced on March 31. For complete information and application instructions, visit Agohq.org.

AGO Receives Grant from NEA

The American Guild of Organists (AGO) has been awarded a grant by the National Endowment for the Arts (NEA) to support educational programs and career development for organists, choral conductors, and composers in 2017, including new music commissioned for the AGO National Convention in Kansas City, Mo., July 2–6, 2018. While the AGO has received regular support from the NEA since 2005, the $25,000 "Art Works" award is the largest grant the arts endowment has ever given to the Guild. "This grant covers the full breadth of the AGO's educational activities for current and prospective members as well as our programs of outreach to the public," stated AGO Executive Director James Thomashower. "The NEA's funding sends an uplifting message to the entire organ community: our instrument and its music are vitally important to the American people."

2017 POE Schedule Announced

One of the best ways to enhance the experience of a new organist is through a PIPE ORGAN ENCOUNTER (POE), an introduction to the pipe organ through instruction in organ playing, repertoire, history, design, and construction. The American Guild of Organists (AGO) will conduct four POEs for students aged 13–18, two POE (Advanced) for students entering grades 9–12; one POE (Technical) for students aged 16–23; and one POE+ for adults in 2017. Complete contact information for each weeklong Pipe Organ Encounter can be found in THE AMERICAN ORGANIST Magazine and online at Agohq.org/education/poe. The summer schedule follows:
POE for ages 13–18
June 11–16 Sioux Center, Iowa
July 16–22 San Diego, Calif.
July 16–21 Hartford, Conn.
July 23–27 Winchester, Va.
POE+ for adults
June 25–30 San Antonio, Tex.
POE (Advanced) for grades 9–12
June 25–30 Birmingham, Ala.
July 23–28 Seattle, Wash.
POE (Technical) for ages 16–23
July 9–14 Berkeley Lake, Ga.
Complete contact information for each weeklong Pipe Organ Encounter can be found in THE AMERICAN ORGANIST Magazine and online at Agohq.org/education/poe.

Membership Questions

Please address all questions regarding membership and ONCARD to our Membership Chairman, Craig Williams. His phone number is 845-239-2262 and his e-mail address is craigwilliams@hvc.rr.com.

Deadline for Next Newsletter

We are always glad to receive input for the chapter newsletter in the form of calendar items, reviews of recent concerts and events, biographies, letters, photographs, etc. In order to make sure these submissions can be processed in a timely fashion, please make sure they are received by the 23rd of each month. However, material such as calendar items may be submitted at any time; even if the material may not make it into the printed newsletter, it can be quickly posted on our web site at www.chvago.org.

You may submit newsletter or web site material by mail, e-mail, fax or phone. Just contact the editor, Susan LaGrande, using the information given above. Remember, the deadline for the next printed newsletter, to be available the first week in March 2017, is February 23.

Editor's Corner

This newsletter is published by the Central Hudson Valley Chapter of the American Guild of Organists. The editor is:
Susan LaGrande
12 Montrose Lane
Wappingers Falls, NY 12590
Phone: 845-226-6496 (home) - e-mail: SUSANEL2@OPTONLINE.NET