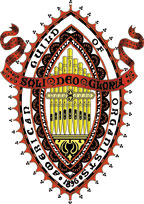 Newsletter
March 2017

Click here for the Newsletter Archive

Click here for a printable copy of the current newsletter



Dear Colleagues,

I thought that I would be escaping from some of our Hudson Valley winter by spending ten days in northern Florida, but spring seems to have arrived in the Hudson Valley despite (or perhaps because of) my absence. Being able to control the weather is definitely "above my pay grade", and so too was controlling my travels, as it turned out. I planned to leave right after church on 2/12 and return late on Saturday, 2/25, so that I would only miss one Sunday service. I selected a special bed & breakfast in the historic part of St. Augustine, and I booked a round-trip on the Auto Train. However, because of the snowstorm on 2/12, I couldn't leave until 2/13. Then at the end of my trip, when I arrived at the station to board the Auto Train for my return trip home, I was informed that my train had been cancelled, and that all the seats were sold out on the trains for the next two days. So I decided to drive the entire way back north, arriving home the evening of 2/26 – thus missing the Sunday morning service after all.

During the long drive home I got to thinking about what traveling and rehearsing music have in common for me. Preparing for a trip and for a rehearsal both benefit from analysis, research, and advanced planning, and frequently both present unexpected challenges that demand that I be in the moment and respond creatively (and with humor) to what actually ends up coming my way!

In preparation for a rehearsal I study the music thoroughly, and I try to vary the pace so that I'm keeping people productively occupied, but not overly taxed or stressed. However, just as with traveling, unexpected things present themselves, and you must roll with the punches, turn on a dime, and go in a different direction (to mash up metaphors). No tenors show up; half of the sopranos won't be there for the performance; the music that I thought would be easy is too challenging to learn in the time allotted, and so forth. So, at that point, I improvise, responding to what is in front of me, and I try to be in the moment!

When I travel I tend to be laid back – responding to events as they happen, tweaking things as necessary, but mostly going with the flow. I love the 'zone' that traveling often puts me in. I suspend my usual sense of time. The to-do lists, meetings, timetables and deadlines, all built on external time constraints, fall away. Without those distractions, I can truly be in the moment: I experience everything quite differently, and I take pleasure in unexpected events. Suspension of time and total immersion in the moment also come to me when I am performing music, especially in the context of a religious service. Everything else falls away, and I am just there in the eternal 'now', experiencing the beauty of the music, which exists outside of time!

When I return home from traveling I have a new perspective and appreciation of my friends and colleagues and of my musical calling. I feel fresh from my new experiences. Having jettisoned my usual routine for traveling, I look forward to re-inhabiting it again for a while before I take off on my next adventure!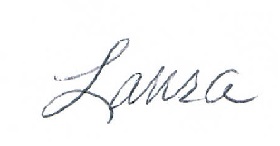 Laura Ramsey Russell, DMA
Dean, Central Hudson Valley AGO

Membership Questions

Please address all questions regarding membership and ONCARD to our Membership Chairman, Craig Williams. His phone number is 845-239-2262 and his e-mail address is craigwilliams@hvc.rr.com.

Reminder: E-Music Workshop - From Eric Hepp:

Are you overwhelmed by service planning, looking for music, tired of writing instrumental parts out longhand on staff paper, can't find a page turner for that complicated choral anthem you have to play? Join us on March 4th at 4:00 PM (Zion Episcopal in Wappingers) and learn how your computer tablet can help with all of that! We'll explore planning and organizational tools and websites, ways to search for that perfect hymn for the obscure lectionary text, free (and not so free) music downloads, music notation software, methods to scan and display your music on a tablet, and turn the pages with a tap of your toe. Imagine the ease of having all your schedules and service plans, musician and choir contact information, the trumpet descant you need to transpose for bassoon, and your cataloged choral library all in an easy to carry tablet computer. Send any advance questions you may have to Eric Hepp at erhepp@gmail.com. Open to all – no prior computer experience necessary!

Chapter Scholarship Program

The Margaret Pecoraro Memorial Scholarship Fund was established to support and encourage young organists, in memory of chapter member Margaret Pecoraro, who died in November 2002. Born in Mainz, Germany, in 1931, Margaret was a church organist by the age of 12. She graduated from the Church Music Institute of the Diocese of Mainz as an Organist and Choir Master in 1941. She also obtained her degree as a Piano Teacher. In 1958 she came to the United States and married; she played the organ and gave piano lessons for many years while raising her family. After being diagnosed with pancreatic cancer in late 2001, she continued to play regularly until a few months before her death. Margaret is remembered as an exacting teacher who was at the same time encouraging and compassionate.

To qualify for scholarship awards, a candidate must be 21 years old or younger; must be a full-time student in a degree/diploma program; must study organ on a regular basis; must be a member of the American Guild of Organists (if not already a member, membership will included in the scholarship grant). References must be supplied. Anyone may apply for scholarship funds, but preference will be given to chapter members first and then to students residing or studying within The Northeast Region of the American Guild of Organists. Funds are awarded in the spring, not more than once a year, at the discretion of the executive board of the Central Hudson Valley Chapter, AGO.

Scholarship funds may be awarded in the following ways :

Free membership for one year may be offered to organ students who are being taught by members of the chapter. This offer applies to persons who have not formerly been members of the chapter and who are currently in school.


Tuition for a Pipe Organ Encounter or other AGO-sponsored educational program may be offered to qualified applicants.


Modest stipends may be offered to qualified college-level organ students.
These and other needs may be addressed at the discretion of the board. If you know a student who may be interested in applying for scholarship funds, please contact the chapter secretary, Nancy Vanderlee, at 914-204-6472 – navanderlee@gmail.com.

Deadline for Next Newsletter

We are always glad to receive input for the chapter newsletter in the form of calendar items, reviews of recent concerts and events, biographies, letters, photographs, etc. In order to make sure these submissions can be processed in a timely fashion, please make sure they are received by the 23rd of each month. However, material such as calendar items may be submitted at any time; even if the material may not make it into the printed newsletter, it can be quickly posted on our web site at www.chvago.org.

You may submit newsletter or web site material by mail, e-mail, fax or phone. Just contact the editor, Susan LaGrande, using the information given above. Remember, the deadline for the next printed newsletter, to be available the first week in April 2017, is March 23.

Editor's Corner

This newsletter is published by the Central Hudson Valley Chapter of the American Guild of Organists. The editor is:
Susan LaGrande
12 Montrose Lane
Wappingers Falls, NY 12590
Phone: 845-226-6496 (home) - e-mail: SUSANEL2@OPTONLINE.NET