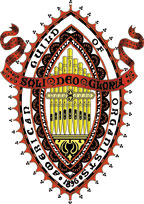 Newsletter
April 2017

Click here for the Newsletter Archive

Click here for a printable copy of the current newsletter



Dear Colleagues,

Our Chapter held two very successful programs at the beginning and end of the month of March, although I will refrain from using the "in like a lion; out like a lamb" analogy to describe the two very different, but equally exciting events.

Digital/Computer-Aided E-Music Workshop - Eric Hepp
Local CHVAGO members and some guests from the Albany AGO Chapter gathered at Zion Episcopal Church in Wappinger Falls on March 4th to explore how tablet devices can be used to simplify and organize common tasks for the organist and choir director, as well as apps and features that offer new ways to manage printed music. The material was presented in a general way in order to make it device agnostic. A table with operating systems organized by device identified the correct software for a specific purpose for iPads, Android tablets and MS surface devices. Three major topics were presented: Service Planning, Score Display & Management, and Musical Notation/Playback.

"Service Planning" included software specific to planning services and communicating with clergy, and software useful for office administration and performers. This topic also included user-friendly and helpful websites to find scripture in multiple translations and languages as well as Lectionary-focused websites with appropriate musical suggestions, and links to other compilations of church-focused planning applications.

"Score Display & Management" covered how to purchase, download, scan, display, and use devices to assist with page turns. It also included information on how to build a reference to existing items in one's church music library.

"Music Notation" explored the apps available for tablet devices that allow scoring, arranging, transposition and playback, as well as data exchange with other notation programs such as Finale and Sibelius. Other miscellaneous topics included tuning and metronome apps, recording apps, and social media techniques.

Attendees were very positive about the experience, and left with a wealth of information and some enthusiasm for putting their tablet devices to work. Many thanks to our Sub-Dean Eric Hepp for the time and dedication he put into preparation for this workshop, as well as for his clear and concise presentation of that information!

Hymn Improvisation Workshop - Joseph Bertolozzi
Held on March 25th at St. Kateri in LaGrange, Joe presented a lively program to ten active participants. With a 3-manual Diane Bish series Allen organ and adjacent piano, both with very easy access on and off the bench, the setting was perfect for lots of direct interaction between the attendees and presenter. Joe encouraged and facilitated a lot of participation at the keyboards, which certainly aided in understanding and development of facility with the suggested techniques. This program was intentionally designed to be an entry level introduction to improvisation. Thus the first suggested tools were those that can be done directly from the score, such as adding voices, rolling chords, altering registration, experimenting with octave displacements, articulating to paint text and provide energy, and tremulando to change the texture. Joe then suggested the first steps to moving away from the score: passing tones, scales and non-chordal tones in the context of ornamentation. Finally attendees explored changing the harmonization with "substitution" chords, for example putting A minor under a melodic E rather than C major. Rhythmic variations and expressive silence were also demonstrated. All in all this was a very useful ninety minutes of practical information. Many thanks to St. Kateri for hosting us, and to Joe Bertolozzi for preparing and presenting this very well-done and useful workshop.

Upcoming April Concerts – see our online calendar for more details or go to our Facebook page.

Sunday, April 2nd at 3:30 PM – West Point Cadet Chapel Organ Concert by Gail Archer.

Saturday, April 8th at 4:00 PM – Organ Concert by Reilly Xu (chapter member and winner of the AGO/Quimby Competition) at St. Andrew Episcopal Church, Beacon.

Sunday, April 9th at 3:30 PM – West Point Cadet Chapel Organ Concert by past Chapter Dean Craig Williams.

I hope many of you will take the opportunity to attend these concerts and to participate in our Chapter Events. If you have suggestions for topics for programs, please be in touch with any of the Board Members. We want you to get involved!

Updates to AGO Membership: The April issue of TAO has several articles about changes to AGO membership rates and categories. I recommend the articles to you.

Moving through the Liturgical Season: I wish all of you the best in your preparations for Lent, Holy Week, and Easter and for Passover.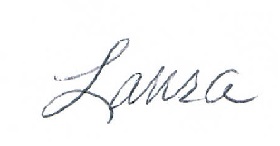 Membership Questions

Please address all questions regarding membership and ONCARD to our Membership Chairman, Craig Williams. His phone number is 845-239-2262 and his e-mail address is craigwilliams@hvc.rr.com.

Competition Winners

Congratulations to two of our members, Bruce and Reilly Xu, on their recent accomplishments. Bruce and Reilly are twin brothers, 14 years old and in the ninth grade. Bruce is currently attending the University of North Carolina School of the Arts (UNCSA). Reilly attends Suffern High School and is currently the organist at St. Paul's Episcopal Church in Chester, NY. They have enjoyed great success in organ competitions, as shown in the following list:

Bruce:
1) University of North Carolina School of the Arts (UNCSA) – First Prize, Hymn Prize
2) AGO Quimby, Atlanta, GA – First Prize (this allows him to move up to the Southeast Regional Competition)
3) Young Organist Competition, Columbia, SC – First Prize, Hymn Prize
4) East Carolina University (NC) – First Prize, Bach Prize

Reilly:
1) AGO Quimby, Harrisburg, PA – First Prize (this allows him to move up to the Mid-Atlantic Regional Competition)
2) AGO Brooklyn Chapter Scholarship Competition – First Prize

We can all be very proud of their tremendous success!

Deadline for Next Newsletter

We are always glad to receive input for the chapter newsletter in the form of calendar items, reviews of recent concerts and events, biographies, letters, photographs, etc. In order to make sure these submissions can be processed in a timely fashion, please make sure they are received by the 23rd of each month. However, material such as calendar items may be submitted at any time; even if the material may not make it into the printed newsletter, it can be quickly posted on our web site at www.chvago.org.

You may submit newsletter or web site material by mail, e-mail, fax or phone. Just contact the editor, Susan LaGrande, using the information given above. Remember, the deadline for the next printed newsletter, to be available the first week in May 2017, is April 23.
Editor's Corner

This newsletter is published by the Central Hudson Valley Chapter of the American Guild of Organists. The editor is:
Susan LaGrande
12 Montrose Lane
Wappingers Falls, NY 12590
Phone: 845-226-6496 (home) - e-mail: SUSANEL2@OPTONLINE.NET