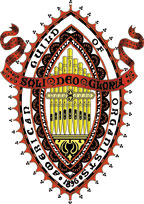 Newsletter
July 2017

Click here for the Newsletter Archive

Click here for a printable copy of the current newsletter



Dear Colleagues,

Most of us are all too familiar with the ringing phone, the unfamiliar, or blocked number, and the feeling of annoyance when a telemarketer or politician or pollster calls to interrupt our lives with their partisan or commercial agenda! Usually I let the answering machine take it. If it is a political poll, I will sometimes ask who is commissioning the poll. Usually they won't tell me, and if I have the time and if my curiosity has been tweaked, then sometimes I will say – OK, I'll take your (insert adjective) poll!

Survey Alert – I am suggesting that we engage in an informal self-survey to help us focus of future directions for our Chapter. I pose several questions below, which I hope you will take some time to think about. Personally I find the process of doing this quite illuminating – both in terms of directions for the Chapter, and also in terms of directions for my own musical life and career. I encourage you to take some time this summer to think about these issues. Perhaps some of us will want to talk about them together at our July picnic. I encourage you to contact me directly by email with any thoughts/suggestions/concerns that you would like to share with me or have me discuss with the board at upcoming Chapter meetings. laurarus629@gmail.com.

Informal self-survey: Food for Thought at the annual picnic.

What benefits do you get from being a member of CHVAGO? What additional benefits would you like to get from CHVAGO?


What knowledge, experience, or gifts do YOU have that you would like to find a way to contribute to others in our Chapter?


List some aspects of your organ/choral/musical/religious life that give you joy and meaning. Is there a way that the Chapter can enhance any of these? Can you think of ways that the Chapter can help you share these with your colleagues?


List some aspects of your organ/choral/musical life that are frustrating, or where you feel your skills or knowledge are sub-par or lacking? Can you think of ways that the Chapter can help you with these?


Have you invited musical colleagues, choir members, or friends to attend any of our Chapter events? Why or why not? Are there events that you can suggest that you think would be appealing to your friends and colleagues?


Have you encouraged any musical colleagues to join our Chapter? Why or why not? What can the Chapter do to be more appealing to potential members?

I wish all of you a relaxing, joyful, and productive summer, and I hope to see many of you at our Annual Picnic on Sunday, July 16th.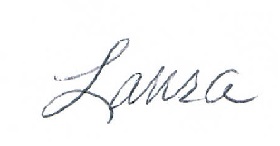 Laura Ramsey Russell, DMA
Dean, Central Hudson Valley AGO

Membership News
Stu Ballinger has a new cell phone number, effective immediately: 845-505-9329.


Sarah Rodeo has a new email address, effective immediately. Her current email address (sarodeo@vassar.edu) will be defunct as of September 1st, 2017. At that time, or any time before, please use sarah.rodeo@yale.edu instead.


Welcome to new member The Rev. Deacon Thomas Mark Liotta. Tom is Chaplain at Hospice of Orange & Sullivan Counties. His contact information is:
629 County Route 12 
New Hampton, NY 10958
845-355-2488
signum382@gmail.com
Tom has indicated that he is available as a substitute; his name will soon appear on our Sub List.
Membership Questions

Please address all questions regarding membership and ONCARD to our Membership Chairman, Craig Williams. His phone number is 845-239-2262 and his e-mail address is craigwilliams@hvc.rr.com.

Deadline for Next Newsletter

We are always glad to receive input for the chapter newsletter in the form of calendar items, reviews of recent concerts and events, biographies, letters, photographs, etc. In order to make sure these submissions can be processed in a timely fashion, please make sure they are received by the 23rd of each month. However, material such as calendar items may be submitted at any time; even if the material may not make it into the printed newsletter, it can be quickly posted on our web site at www.chvago.org.

You may submit newsletter or web site material by mail, e-mail, fax or phone. Just contact the editor, Susan LaGrande, using the information given above. Remember, the deadline for the next printed newsletter, to be available the first week in August 2017, is July 23.

Editor's Corner

This newsletter is published by the Central Hudson Valley Chapter of the American Guild of Organists. The editor is:
Susan LaGrande
12 Montrose Lane
Wappingers Falls, NY 12590
Phone: 845-226-6496 (home) - e-mail: SUSANEL2@OPTONLINE.NET