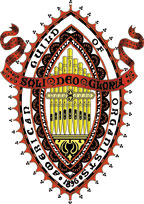 Newsletter
August 2004

Click here for the Newsletter Archive

Click here for a printable copy of the current newsletter



July 25, 2004

Summer Greetings! What moderate temperatures and blue skies we've had this season. Great news for those of us who depend on these days to get some new pieces under our belt, to clean out the choir library, and review the Gleason pedal scales. Whatever summer finds you doing, hopefully you're all having a good time doing it. Certainly the BachFest choir is having a great time. Reports are that they sound fabulous and are ready to present another memorable concert. Mark your calendars for next weekend and check on the web site for specifics. Those of you with a Sunday off on the 8th will want to take advantage of even more fine offerings during church services.

Also mark your calendars for our annual chapter picnic, this year to be held at the Dean's house in LaGrange. Directions will be included in the next newsletter, but the date and time are set for Saturday, September 18, from 4:00 to 6:30 PM. We will do a true pot-luck, so bring whatever specialty you like. The mix will be in the hands of fate. Also bring chairs, unless you aren't fussy about sitting. And some snack tables wouldn't hurt. 'This is really a fun event, so come and enjoy and get to meet your fellow musicians. In case of rain (or I presume cold) we will move indoors at Susan Guse's place in Hopewell Junction. Stay tuned.

Our convention continues to move along beautifully, with the hard work of the committees and many individuals beginning to show tangible results. If you are anxious to contribute and have still not been contacted, don't be shy. Pick up the phone and call me. Or call someone else. Or e-mail someone. There is still a great deal to do and all helping hands will be welcome.

I am in the process, even as you read this, of speaking to members of the chapter individually to determine what their hopes are for the immediate and not so immediate future of this organization. It has been wonderful to spend time hearing what people are doing, and the passion for music of quality that is so strong among us has been truly inspiring. Stories of people struggling with physical limitations and illness, but not giving up on their profession, abound to a degree I never realized. So if I haven't gotten to you, please be patient. These are conversations that need to be ongoing and they take time. And if you have questions or concerns, please call. I look forward to having contact with all members of the chapter soon.

Enjoy the remainder of the summer. Only five months until Christmas!
God bless,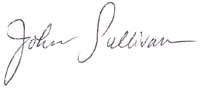 Membership News

Our chapter treasurer, Mary Caskey, reports that a significant number of us have not yet sent in our dues for the 2004-2005 season. (Ed. Note: I know how easy it is to forget, since I was included in the list!) If your name appears in the following list, please send in your dues right away to avoid any interruption in your subscription to The American Organist magazine. If you sent in your dues after this list was prepared, please accept both our apology and our gratitude for your support.
Denise Bassen
Elena Belyayeva
Maida Blankschen
Judy Brown
Nancy Brown
Celestine Campbell
Robert Clooney
Nickie Collins
Jack Davis
Anita Drake
Richard Ehlenberg
Charles Faverio
Don Filkins
Richard Groll
Susan Guse
Grace Haack
Boyd Herforth
Polly James
Maris Kristapsons
Michael Linke
Rod McLeod
Glenn May
John McCormick
Joe Miller
Martha Miller
Paul Nepf
Jeff Parries
Eugene Rinaldi
Maria Rivera-White
Ella Sampson
Helen Schimpf
Margaret Small
Nora Strudwick
Julie Martyn-Baker
Ruby Hyatt

We are pleased to welcome two new members:
Siri S. Milkove
23 Dennings Ave
Beacon, NY 12508
845-838-1291
Substitute Organist -Our Saviour Lutheran Church, Christ Methodist – Fishkill
Some of us had a chance to meet Siri at last year's Pipes, Pedals & Pizza event

Eric R. Hepp
902 Hudson Harbor Drive
Poughkeepsie, NY 12601
507-269-6871
erhepp@us.ibm.com
Eric has recently moved to our area from Rochester, MN
We look forward to seeing both of them at a chapter event soon!

A Special Invitation

CHVAGO member Stu Ballinger is also a member of the New York Theater Organ Society. He has extended an invitation to other chapter members to be his guests on Saturday, August 28, 2004, when there will be a NYTOS-sponsored "Open House and Open Console" at the Bardavon Theater from Noon to 5:00 PM. The Bardavon Theater is located at 35 Market Street, Poughkeepsie, NY. Refreshments will be available. For more information, visit the web site at http://www.nytos.org. Thanks, Stu, for arranging this opportunity for us!

Organ for Sale

We recently received this communication from Spike Dana, a member of the Berkshire Chapter:
Your help is needed to find a home for a serious electronic organ. Some church needs this fine instrument, and it may be through your help that it finds its happy home.
Available Immediately
Saville Sovereign 9923 Custom Electronic Organ
2 manuals and pedal
Stops: Great, 12; Swell, 16; Pedal, 12
Purchased new in 2001 by Trinity Church, Lenox, MA for $31,500, and used for two years in the 300-seat sanctuary while their historic Aeolian Skinner pipe organ was being restored. The organ was designed and voiced by Graham Blyth, and installed by DenTronics, Ltd. of Somerville, NJ, who are available to provide service if you wish. Included are the console, bench, amplifiers, four speakers including subwoofer, and connecting cables. This is a handsome looking, fully professional instrument in excellent condition, capable of filling a medium size building with beautiful sound. Come play it yourself! Contact Spike (below) to make arrangements.
Asking: $19,000
For additional details or to schedule a demo, please contact: Spike Dana, (413) 637-0451, SpikeDana@adelphia.net

News from AGO Headquarters

National Council election results were announced on Friday, July 9 at the Annual Meeting of the AGO in Los Angeles, Calif. Members of the National Council are:
PRESIDENT - Frederick Swann, SMM.
VICE PRESIDENT - Margaret R. Evans, DMA
SECRETARY - Donald S. Sutherland, MM
TREASURER/COUNCILLOR FOR FINANCE & DEVELOPMENT - Morgan Simmons, SMD
COUNCILLOR FOR EDUCATION - Ronald L. Gould, AAGO, SMD
COUNCILLOR FOR COMPETITIONS AND CONVENTIONS - Karen A. Rich, BA
COUNCILLOR FOR PROFESSIONAL DEVELOPMENT - W. James Owen, JD, BA
REGION II COUNCILLOR - New York-New Jersey - David S. Macfarlane, AAGO, DMA

The AGO's Distinguished Composer Award was presented to Margaret Vardell Sandresky on Friday, July 9, in Los Angeles, Calif. The prestigious award is presented biennially, in conjunction with the AGO National Convention, to recognize outstanding composers in the United States writing organ and choral music. Sandresky was also a commissioned composer for the 2004 AGO National Convention. Her commissioned work, The Mystery of Faith, was premiered by Paul Jacobs on July 7 at the Westwood United Methodist Church in Los Angeles.
The AGO Distinguished Composer Award was first presented to Virgil Thomson in 1986. Other recipients of this award include Ned Rorem, Daniel Pinkham, Samuel Adler, Dominick Argento, William Albright, Conrad Susa, Emma Lou Diemer, Dan Locklair, William Bolcom, Alice Parker, and Carl Schalk. "The AGO is proud of its record of recognizing composers of new organ works, and new choral works," notes Frederick Swann, President of the American Guild of Organists. "We have a long tradition of commissioning composers to create new music." Since its founding in 1896, the AGO has commissioned hundreds of new works for organ and choir, more than any other single organization in the world. In 2000, the AGO was honored by the American Society of Composers and Publishers (ASCAP) with a certificate of merit for its new music commissions.

Also on July 9, the AGO President's Award was presented to Craig R. Whitney, author of All the Stops: The Glorious Pipe Organ and Its American Masters (PublicAffairs 2003). The prestigious award is presented biennially, in conjunction with the AGO National Convention, to recognize outstanding contributions to the art of the organ in the United States. The 2004 award was presented by AGO President Frederick Swann acknowledging the "journalist, author, lecturer, and musician who has enthusiastically promoted the King of Instruments to a new generation by chronicling the rich history and evolution of the pipe organ, and by celebrating the lives of builders, composers, and performers." Swann continued, "The organ world is indeed fortunate to have a spokesperson as prominent and as eloquent as Craig Whitney. His national and international writings have shown that the organ and its music are a vital and viable force in the 21st century, just as they have been in centuries past." CRAIG R. WHITNEY has worked as reporter and foreign correspondent for The New York Times in New York, Saigon, Bonn, Moscow, Paris, and London. He has served as European diplomatic correspondent, foreign editor, and Washington editor, and is currently an assistant managing editor of The New York Times in New York City. He has written about and played on organs around the world.

The American Guild of Organists (AGO) is pleased to announce the results of its 2004 professional certification examinations. Fifty-three candidates were awarded the Service Playing Certificate; seven of these also received dual certification with the National Association of Pastoral Musicians. Forty-six candidates received the Colleague (CAGO) certificate. Fourteen candidates passed the upper-level academic examinations: one received the Choir Master (ChM) certificate, and thirteen received the Associateship (AAGO) certificate. There were no successful candidates in the Fellowship (FAGO) examination, the Guild's highest-level examination. The prize award winners are:
ASSOCIATESHIP PRIZE - John Ward, AAGO - Bangor (Maine) Chapter
CHOIR MASTER PRIZE - David Kelley, CHM - Delaware Chapter
S. LEWIS ELMER AWARD - John Ward, AAGO -
The S. LEWIS ELMER AWARD ($400) is for the highest overall score on any of the upper-level exams. The Fellowship ($500), Associateship ($400), and Choir Master ($400) prizes are for the highest scores in these examinations. In order to qualify for any of the examination awards, a candidate must take the complete examination at one time and achieve an overall score of at least 85%.
The schedule for the 2005 professional certification examinations will be: Service Playing Test: October 1, 2004–April 30, 2005; Colleague: January 21 and June 1, 2005; Choir Master: June 1, 2005; Associateship: June 2–3, 2005; and Fellowship: June 2–3, 2005. Members are strongly encouraged to participate in this valuable program.

AGO President Frederick Swann has announced that the Rev. Gregory Norton, CAGO, has been appointed as Chaplain of the AGO for a term of two years, 2004–2006. Rev. Norton will serve the diverse pastoral needs of the AGO National Council and the international membership of the Guild. He will also contribute an editorial column to The American Organist Magazine.

The American Guild of Organists (AGO) is pleased to announce the names of prizewinners in the National Young Artists Competition in Organ Performance (NYACOP). The 2003–2004 competition began with a taped round with twenty-five competitors. Seven competitors were chosen to advance to the semifinal round, hosted by the Houston (Tex.) AGO Chapter at Rice University on May 24. Three were chosen to participate in the final round on July 5 at St. James Episcopal Church in Los Angeles, in conjunction with the AGO National Convention. The following competition prizes were awarded at the convention banquet on Wednesday, July 7:
First Prize: YOON-MI LIM - The Lilian Murtagh Memorial Prize: $2,000 cash award and career development assistance provided by Karen McFarlane Artists; and CD recording
Second Prize: - CHRISTIAN LANE - $2,000 cash award provided by John-Paul Buzard Pipe Organ Builders
Third Prize: - DONG-ILL SHIN - $1,000 cash award provided by the Noack Organ Company
Audience Choice Prize: CHRISTIAN LANE - $500 cash award provided by the Martin Ott Pipe Organ Company

The American Guild of Organists (AGO) is pleased to announce the prizewinners in the National Competition in Organ Improvisation (NCOI). Semifinal and final rounds of the competition were held at St. John's Episcopal Church in Los Angeles, Calif., in conjunction with the AGO National Convention, July 4–9. Five semifinalists were selected from the preliminary, tape round; three were chosen for the final round. Each competitor was required to (1) improvise in any form, based on a given theme; and (2) improvise in the form of a Theme and Variations based on a given hymn tune, chant, or chorale. The following competition prizes were awarded at the convention banquet on Wednesday, July 7:
First Prize: - LUKE MAYERNIK, AAGO - $2,000 cash award provided by the Holtkamp Organ Company
Second Prize: - JASON ROBERTS - $1,500 cash award provided by Dobson Pipe Organ Builders, Ltd.
Third Prize: ROBERT P. RIDGELL - $750 cash award provided by Mary Louise Herrick, AAGO, CHM