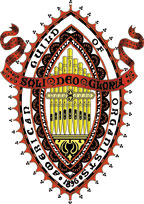 Newsletter
August 2017

Click here for the Newsletter Archive

Click here for a printable copy of the current newsletter



For many of us, summer brings a chance to slow down a bit in our professional and personal lives and to enjoy a change in rhythm and energy. It can be an opportunity to renew old friendships with friends, family, and colleagues. This is exactly what more than twenty of our Chapter members and their guests did at our Annual Picnic, which took place in mid-July at Susan Guse's home. Special thanks to Susan for hosting us, and to Mike Guse for overseeing the grilling operation. The food was delicious – with an incredible variety of pot luck offerings. The desserts were also amazing – thanks to Larry Hazard and others who brought many different types of ice cream.

While enjoying the delicious food, we had time to hang out together and talk. We had a music swap of gently-used piano, organ, and choral music, with some musical theatre thrown in as well. The sale of this brought in some money to our scholarship fund. Members came from all over our region, including Putnam County, which was represented by James Thomashower, Executive Director of AGO National, and member of our chapter. James had a chance to hear what many of our members thought about lots of aspects of AGO, and all of us appreciated his eagerness to ask us questions about our professional lives and to listen to our thoughts and opinions about the state of organ and choral music here in the Hudson Valley!

James had done his homework before coming to the picnic: he had looked at the CHVAGO website and made several positive comments about it (thank you Susan LaGrande!). He especially appreciated our Chapter's welcoming inclusivity, embodied in our Mission Statement, which reads in part: We welcome musicians of all skill levels and those who play on all instruments, including pipe organs, electronic organs and theatre organs. You may recall that in the July issue of TAO, in responding to criticism that TAO had featured a digital organ on the cover of the May issue, James wrote an article about the importance of welcoming and valuing every AGO member, whether they own or play on a pipe organ, an electronic organ, or a theatre organ. In my conversation with him at the picnic we also discussed our Chapter's collaboration with NYTOS in organ crawls of the theatre organs at the Bardavon in Poughkeepsie, and at the Paramount in Middletown, as well as the ever-popular "Bach to Broadway" cross-over concert that features music for both pipe organ and the traveling digital theatre organ.

James Thomashower's concern for open-minded inclusivity was also reflected at the Montreal Organ Festival. Six of our Chapter members attended this exciting regional convention in early July, which was a collaboration of AGO's Northeast Division and the Royal College of Canadian Organists – RCCO. We had an opportunity to explore a wonderful city and to experience amazing organists (including Nathan Laube, Vincent Boucher, Cherry Rhodes, Jean-Baptiste Robin, Christian Lane, Olivier Latry, the Choir of King's College, London, and the winners of AGO and RCCO competitions), playing a wide variety of repertoire on fabulous instruments in historic and modern venues. Much of the concert programming really pushed the envelope in terms of non-traditional performing ensembles, unique collaborations, and unexpected juxtapositions of musical selections. Some attendees were thrilled (I count myself in that corner); some seemed perplexed; and some were sufficiently unhappy that they walked out during a couple of the concerts.

Some examples of this programming included the Opening Night Concert – the first half of which featured the "Organized Crime Duo," two professional organists and comedians, whose shows include a combination of classic organ works and popular music transcribed for organ seamlessly integrated with non-stop comedic action and repartee. Their program was amazingly similar in its approach to our "Bach to Broadway" program created by James Fitzwilliam and Nathan Avakian! (make sure to mark your calendars for their concert on Saturday, October 7th in Poughkeepsie).

The second half of the opening concert featured organist Melanie Barney and the Buzz Brass Ensemble performing an amazing transcription for brass and organ, of the entire "Planets" by Holst, complete with large-screen Hubble telescope images to accompany the music!

Another concert featured organist Hans-Ola Ericsson at the Church of the Immaculate Conception, playing on a Von Beckerath, 1961 organ, with 3 manuals, 38 stops, 56 ranks and mechanical key and stop action. Ericsson's program alternated Baroque organ pieces with 20th and 21st century organ works, including music for reel-to-reel tape player (from the 1970's) and organ music with digital sound track composed this year. It was not to everybody's taste, but I felt that the close juxtaposition of the old and the new music really made me listen to and think about music differently. It also showcased the capabilities of the instrument!

An unusual choral concert was presented in the historic Marie Reine-du-Monde Cathedral by "Roomful of Teeth," a GRAMMY-winning vocal project "dedicated to reimagining the expressive potential of the human voice. The ensemble has studied with some of the world's top performers and teachers in Tuvan throat singing, yodeling, Broadway belting, Inuit throat singing, Korean P'ansori, Georgian singing, Sardinian cantu a tenore, Hindustani music, Persian classical singing and Death Metal singing." They have had works commissioned especially for them, and they performed music from a wide variety of traditions. The ensemble employed a rich palate of sounds which stretched the concept of singing, as they produced vocal sounds that I had never heard before with an intense immediacy!

One more example of cross-over programming was the concert at the Montreal Symphonic Hall – a beautiful, state-of-the-art modern building with a Casavant Opus 3900, inaugurated in 2014, with four keyboards, 83 stops, 109 registers, 116 ranks and a total of 6,489 pipes. The first half of the program featured standard organ repertoire for this magnificent organ played by Christian Lane. For the second half he was joined by Jean-Willy Kunz and a Jazz Quintet that performed a variety of music ranging from Klezmer to Jazz standards to musical theatre, to new works improvised on the spot.

The common denominator in ALL of the concerts was excellent quality and intense excitement. I came away from the Montreal Organ Festival inspired with the sense of new and infinite possibilities for organ and choral music and for exciting new kinds of programming. I encourage all of us to think outside of the box and to be open to new and different ways to include and welcome new musicians and new approaches to music.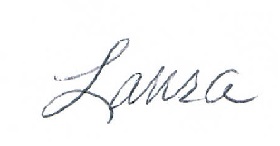 Membership News
Susan Guse has a new email address, effective immediately: sjbguse@gmail.com.


Welcome to new member John Gagliardi, who has attended several of our chapter events in the past. John's contact information is:
John Gagliardi
41 Stringham Road
Poughkeepsie, NY 12603
845-905-6683
jgagliardi717@gmail.com
Membership Questions

Please address all questions regarding membership and ONCARD to our Membership Chairman, Craig Williams. His phone number is 845-239-2262 and his e-mail address is craigwilliams@hvc.rr.com.

This Month in The American Organist

There are several articles in the August TAO that especially merit your attention:

Message from President Michael Bedford about the importance of PPP - being Passionate; being Positive; being Patient - found on page 5.


Rhonda Edgington's article about whether or not organists are a dying breed. It contains good comments about the important role of part-time organists and their contributions to their local communities - found on page 38.


Coverage of our two chapter programs in March (sorry, no pictures) - found on page 59


And don't forget to read The Last Page, where you can find out why Cipher would be a good name for a cat!

Did you know that you can read TAO online? Just go to www.agohq.org and click on the link for TAO and Advertising in the menu bar. Then follow subsequent links. You can flip to the table of contents and jump to any page you are interested in.

An Organ Saved - Good News!

The list of Local Organs on our chapter web site includes an 1871 2-manual Jardine organ at the First Presbyterian Church in Amenia, NY. Unfortunately that church closed last year. The Presbytery was planning to send the organ to the landfill, but at the last moment it was rescured! Brad Rule, an organ builder from Tennessee, came with a crew to carefully dismantle it, and will relocate it in St. John Presbyterian Church in Knoxville. It's nice to know at least a part of 275 years of stewardship will continue to live on and benefit others. There was an article about this in the Poughkeepsie Journal on June 24, 2017. Thanks to Will Carter for bringing this to our attention.

New Book Announced

Arthur Wenk's new book A Brief History of Classical Music: A Tale of Time, Tonality and Timbre is devoted to explaining music history in musical terms. By focusing on twenty-four works by twenty-four composers—four for each historical period (Medieval, Renaissance, Baroque, Classical, Romantic, Modern)—this book creates a picture that the reader can hold in mind all at once. Time, tonality and timbre serve as points of comparison for defining both the styles of individual composers and the styles associated with historical periods. The book is available in both Kindle and paperback formats at amazon.com. ISBN-13: 978-1545012345.

Deadline for Next Newsletter

We are always glad to receive input for the chapter newsletter in the form of calendar items, reviews of recent concerts and events, biographies, letters, photographs, etc. In order to make sure these submissions can be processed in a timely fashion, please make sure they are received by the 23rd of each month. However, material such as calendar items may be submitted at any time; even if the material may not make it into the printed newsletter, it can be quickly posted on our web site at www.chvago.org.

You may submit newsletter or web site material by mail, e-mail, fax or phone. Just contact the editor, Susan LaGrande, using the information given above. Remember, the deadline for the next printed newsletter, to be available the first week in September 2017, is August 23.

Editor's Corner

This newsletter is published by the Central Hudson Valley Chapter of the American Guild of Organists. The editor is:
Susan LaGrande
12 Montrose Lane
Wappingers Falls, NY 12590
Phone: 845-226-6496 (home) - e-mail: SUSANEL2@OPTONLINE.NET