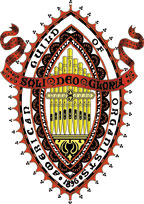 Newsletter
September 2017

Click here for the Newsletter Archive

Click here for a printable copy of the current newsletter



I will begin this letter with a quote from the September edition TAO: in his column "Murphy's Law," AGO President Michael Bedford writes: "as we enter the hectic fall season we are light houses, always on the look-out for obstacles and pointing the way towards safety and success. And since whatever doesn't kill us makes us stronger, we are also powerhouses – full steam ahead!"

Writing this at the very end of August, it still feels like summer, although there are many signs of the autumn season that is about to be upon us. The sun is setting earlier; the birds in my yard seem full of urgent activity as they start to form their migratory flocks. The goldfinches gather seeds from my Cone Flowers and Black-Eyed Susans, and the chipmunks and squirrels start hoarding seeds and nuts. School buses are trying out their new routes, and neighborhood children are gathering in their own kind of "flocks", bonding together again after their separate vacations as they prepare to return to school.

There are two musical selections that are battling together in my head, reflecting this change of season: Gershwin's deliciously lazy song from Porgy and Bess: Summertime, and the livin' is easy, and Bernstein's agitated, rhythmic "Something's coming" from West Side Story. Bernstein seems to be winning:
Could it be? Yes it could.
Something's coming, something good
If I can wait!
Something's coming, I don't know what it is
But it is
Gonna be great!
… Something's coming don't know when,
But it's soon …

Autumn is a time when children and youth, and those who parent and teach them, have an abrupt change in their routines, so it seems only fitting that I focus a bit on youth. Did you notice that the shining face of one of our own – Bruce Xu – is looking right at us when we click on the website for AGO Headquarters! Bruce is featured as one of the 2017 AGO/Quimby RCYO winners. It is wonderful to see those fresh, young organists – ready to take on the world! (Note: If you don't see Bruce's picture immediately, just be patient; TAO uses a rotating series of images.)

And our own Susan LaGrande deserves mention on two counts. She will be holding a "Young Person's Introduction to the Organ" – Pipes, Pedals, and Piano (with Snacks to follow) on Sunday afternoon, September 17th at 1:30 PM at St. Andrews, Beacon. If you know of a young person – fourth grade and up – who already has some piano background, please let them know about this. They need to contact Susan LaGrande to register for this event.

Susan also has written a full-page article on page 45 of the September TAO as part of the Musicians "On the Side" column edited by Wayne L. Wold. Susan's article "Lessons from the Martial Arts" is a wonderful story of how her martial arts training helped to improve her organ playing and vice versa. I was so excited to see her article in our national journal, and I encourage you to read it. Congratulations, Susan!

Also in TAO this month is a review of our Members' Recital, with photo, on page 77.

I have also been thinking about what a challenging and polarizing summer this has been for our nation – and I promise NOT to talk politics! This really is a time for us to focus on the common values we share, rather than on what divides us. Fittingly, our Chapter has been focusing on programming that involves collaboration with other musical and faith organizations in our region – pooling our resources, gaining inspiration from the cross-pollination of ideas, and drawing in audiences and participants from different fields – all in furtherance of our love of music and need for community and reconciliation!

Here are some of our upcoming programs – all done in collaboration with other organizations. For complete details, please see our online Calendar.
:
Organ Crawl - Schenectady - September 16th 11:00 AM. This is the first of what we hope will be several collaborative projects with our sister Chapter to the north!


Choral Evensong: The Feast of St. Michael and All Angels - Friday, September 29th at 7:30 PM at Christ Episcopal Church, Poughkeepsie.


The Third Annual "Bach to Broadway" Duo Organ Concert - Saturday, October 7th at 7:30 PM at Christ Episcopal Church, Poughkeepsie.


500th Anniversary of the Reformation: Two Days - Panel Discussion & Concert. Saturday, October 28th at The Mount, Esopus, and Sunday, October 29th at the Vassar College Chapel.
I also want to draw your attention to Craig William's wonderful Cadet Chapel Organ Recitals on Sunday afternoons at West Point. They are all listed in our online Chapter calendar, but of special mention are:
Sunday, September 24 at 3:00pm – Craig Williams
Sunday, October 15 at 3:00pm – twin brothers Bruce and Reilly Xu
More information about the concerts is in our online Calendar.
So in closing, I wish you energy and excitement as we navigate the journey from summer to autumn. "Full steam ahead!"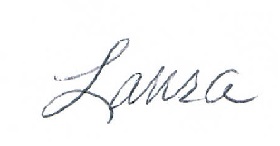 Laura Ramsey Russell, DMA
Dean, Central Hudson Valley AGO

Membership News

Welcome to new member Michael Oosterhout. His local contact information is:
Michael Oosterhout
Box 1353
Vassar College
124 Raymond Avenue
Poughkeepsie, NY 12604
301-910-5307
michaeloosterhout@gmail.com
Michael is available both as a Sub and as an Organ Teacher. Michael, we are glad to have you with us!

Membership Questions

Please address all questions regarding membership and ONCARD to our Membership Chairman, Craig Williams. His phone number is 845-239-2262 and his e-mail address is craigwilliams@hvc.rr.com.

From the Montreal Organ Festival
- a review of one workshop by Nancy Vanderlee
A "Curriculum" of Organ Literature for the Worship Service
Developing your Organ Skills on the Job
Presented by Dr. Jan Kraybill, FAGO
Dr. Kraybill presented an extremely useful, informative session; her infectious enthusiasm, engaging personality, and excellence as a speaker made this presentation very worthwhile. She reminded us of the importance of our roles as educators and advocates for the organ, as well as sharing practical advice for improving service-playing skills. Above all, her passion for what she does provided inspiration for those in attendance.
Recommendations of categories of works to be studied were presented as follows:
I. Curriculum for your congregation
hymn and chant-based literature, finding ways to bridge to members of your church unfamiliar with organ literature, and scriptural/conceptual integration with the non-musical parts of the worship service
II. A curriculum for yourself: ideas for developing specific skills
transition from piano to organ, addition of pedal, registration skills, improving independence of hands/feet, developing proficiency in non-traditional styles, beginning improvisation, continuing to develop more advanced skills
Dr. Kraybill stressed the importance of including a plan for self-evaluation and accountability and strongly recommending considering preparing for AGO certification.

Deadline for Next Newsletter

We are always glad to receive input for the chapter newsletter in the form of calendar items, reviews of recent concerts and events, biographies, letters, photographs, etc. In order to make sure these submissions can be processed in a timely fashion, please make sure they are received by the 23rd of each month. However, material such as calendar items may be submitted at any time; even if the material may not make it into the printed newsletter, it can be quickly posted on our web site at www.chvago.org.

You may submit newsletter or web site material by mail, e-mail, fax or phone. Just contact the editor, Susan LaGrande, using the information given above. Remember, the deadline for the next printed newsletter, to be available the first week in October 2017, is September 23.

Editor's Corner

This newsletter is published by the Central Hudson Valley Chapter of the American Guild of Organists. The editor is:
Susan LaGrande
12 Montrose Lane
Wappingers Falls, NY 12590
Phone: 845-226-6496 (home) - e-mail: SUSANEL2@OPTONLINE.NET