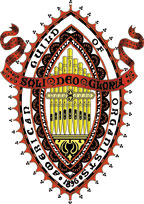 Newsletter
October 2017

Click here for the Newsletter Archive

Click here for a printable copy of the current newsletter



Dear Colleagues,

I want to share some wonderful news: our Chapter membership has risen to 70 members – surpassing our previous peak number of members back in 2005 when we held the Regional Convention!

Focus on Young and New Organists: At our September Board Meeting we agreed that one of our focuses this year would be on youth and on new organists. To that end we are working on several new programs and projects. On September 17th Susan LaGrande held "Pedals, Pipes, and Piano: A Young Person's Introduction to the Organ" at St. Andrews Episcopal Church in Beacon. In that venue she has a tracker pipe organ, an Allen electric organ, and a grand piano all within a few feet of each other. The workshop was well-received, and Susan hopes to give another workshop later in the year. If you have piano students, sixth-grade and up, who might be interested in attending, please contact Susan. If you want to lead your own workshop, I know she would be happy to share her insights and materials with you.

Vassar student organists: We have continued and enlarged on the connection with Vassar College organ students started by Eric Hepp a few years ago. I have been in touch with Gail Archer, who has twelve college organ students this year, and she will be encouraging them to form connections with us. For the second year we have a student liaison to the Board. This year Michael Pennington will attend Board Meetings and help us build connections between our Chapter and organ students at Vassar. In my email to Gail, I said that as a Chapter, we will offer her students:
1. information about, and transportation to off-campus organ-related events in our area.
2. opportunities to try out and possibly practice on a variety of organs in the greater Poughkeepsie area.
3. opportunities to play preludes/postludes during services on a variety of organs when Gail feels the student is ready and would benefit from the experience.
4. opportunities to sub at local churches if Gail feels they are ready and would benefit from the experience.
5. opportunities to observe and to ask questions of local organists working in the field.
6. opportunities to perform alone or with other students in some of the local church's concert series - of which there are many.

I concluded, "The future of organ playing is in our youth, and we would like to welcome your students to the area and be of assistance to them during the coming year." Gail responded warmly to my note and said that she looks forward to working with us.

Our Spuds 'n Sundaes program will take place on Sunday, January 21st at Roosevelt High School in Hyde Park. Our regular event (scrumptious signature foods and great social time) will be expanded to include a concert by John Baratta on the school's Gus Pratt Memorial Organ, short performances by the high school organists, and a chance for our members to test drive the instrument.

This fall we are inaugurating a "League of Distinguished Service" as a way of preserving and honoring the legacy of contributions to organ and choral music in the valley made over the decades by some of our long-term members. Each year several members will be inducted into this League and honored at one of our concerts. Our first induction will take place on Saturday, October 7th at 7:30 PM at the "Bach to Broadway" concert at Christ Episcopal Church in Poughkeepsie. Nominations of people to this League are welcome!

Chapter Collaborations with regional musical and educational groups continue this year and include:

New York Theater Organ Society/CHVAGO collaboration:
1. The Third Annual "Bach to Broadway" concert, (see above)
2. January Spuds 'n Sundaes concert and crawl (see above)
3. Saturday, November 11th Organ Crawl and field trip to the Ziegenfelder house organ – see our calendar for more info.

Eastern New York Chapter (ENYAGO)/CHVAGO collaboration:
Underwriting of WMHT's "Pipe Dreams" program, including announcements about our chapters at the beginning and end of each program. The two chapters are also now listing on our calendars and inviting members to programs that might be of interest to members of both chapters. Future collaborations may include joint programs. Stay tuned!

Vassar College, Cappella Festiva, St. John's Lutheran Church, the Bruderhof Communities, and CHVAGO are collaborating to present a two-day celebration of the 500th anniversary of the Reformation on October 28 & 29 with Reformation Concerts and Panel Discussion. Saturday at The Mount, Esopus: Concert at 2:30 PM; Sunday at Vassar College Chapel: Panel at 3:00 PM; Concert at 4:30 PM. Concert program at both venues: Mendelssohn Psalm 43; Bach Cantata 80 'Ein Feste Burg'; newly commissioned 'Reconciliation Cantata' by James Fitzwilliam – a 9-movement cantata based on hymn tunes by Martin Luther and texts by the Bruderhof Community's Christoph Arnold; selected settings of Luther's 'Ein Feste Burg' performed Saturday at the Mount by James, and Sunday on the Vassar Gress-Miles Organ by Jonathan Hall; Christine Howlett, Choral Conductor. Free of charge. Advance reservations are requested for the Saturday concert only.

I am very excited about everything that is taking place this season. I encourage you to attend as many of our events are you can and to tell us what programs you would like us to present.

Sincerely,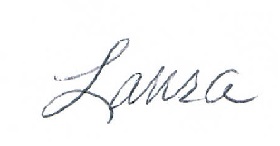 Laura Ramsey Russell, DMA
Dean, Central Hudson Valley AGO

Membership News

Welcome to Anthony Rispo, who has recently changed his chapter affiliation from the NYC chapter back to CHVAGO after an absence of several years. His contact information is:
Mr. Anthony Rispo
2 Concord Drive
Mahopac, NY 10541
anthony.rispo@gmail.com
Cell: 914-979-5181

Membership Questions

Please address all questions regarding membership and ONCARD to our Membership Chairman, Craig Williams. His phone number is 845-239-2262 and his e-mail address is craigwilliams@hvc.rr.com.

Don't Forget Our Facebook Page!

Our chapter has two Facebook pages: one is for attracting the general public to our events and interests, and has the title "American Guild of Organists, Central Hudson Valley Chapter." The other page is for our members only; its content is privileged and private, and it has the title "CHVAGO (Closed Group)." There is new content on both pages right now. The public page has photos of the recent Choral Evensong at Christ Church. The private (Closed) page has our latest membership roster in PDF form. You may download this file or simply preview it, but no one who is not an accepted member of the group can see it, so you don't have to worry about your private information being disseminated all over the internet.

Our public page is a great place to post events, photos, questions of general interest, links to YouTube videos, etc. This is where we want to refer people if they want to get to know us as a chapter. Our private page is where we can communicate with other members about chapter business, not for general consumption.

If you have any questions about either of these Facebook pages, please contact Susan LaGrande.

Deadline for Next Newsletter

We are always glad to receive input for the chapter newsletter in the form of calendar items, reviews of recent concerts and events, biographies, letters, photographs, etc. In order to make sure these submissions can be processed in a timely fashion, please make sure they are received by the 23rd of each month. However, material such as calendar items may be submitted at any time; even if the material may not make it into the printed newsletter, it can be quickly posted on our web site at www.chvago.org.

You may submit newsletter or web site material by mail, e-mail, fax or phone. Just contact the editor, Susan LaGrande, using the information given above. Remember, the deadline for the next printed newsletter, to be available the first week in November 2017, is October 23.

Editor's Corner

This newsletter is published by the Central Hudson Valley Chapter of the American Guild of Organists. The editor is:
Susan LaGrande
12 Montrose Lane
Wappingers Falls, NY 12590
Phone: 845-226-6496 (home) - e-mail: SUSANEL2@OPTONLINE.NET