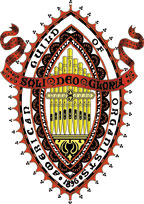 Newsletter
November 2017

Click here for the Newsletter Archive

Click here for a printable copy of the current newsletter



Dear Colleagues,

It is with deep sorrow that I tell you of the death in October of Frank LaGrande, husband of Susan LaGrande. Frank loved to sing and was very supportive of music in the Hudson Valley. Please consider making a donation in his memory to Hospice of the Hudson Valley. Now, and in the coming months, let us all come together to support Susan and her family. "Life is short, and we do not have much time to gladden the hearts of those who make the journey with us. So be swift to love, and make haste to be kind." (Henri Frédéric Amiel)

I find November to be a challenging month. With the switch back to standard time there is sudden early darkness, which catches me unawares with its brutality, even though you'd think by now that I would know it was coming! Most years, the trees are bare, or only show fleeting memories of their glorious October colors. It is an "in-between" time, when we look back on the recent beauty of autumn and look ahead (with some trepidation, perhaps) to the coming darkness and cold. Three holidays take place in November: All Saints Day, Veterans Day, and Thanksgiving Day. The first two are days of remembrance and honoring those who have passed on. The third holiday is one of remembering too, but especially it is a time of gratitude.

At Thanksgiving we give thanks for the gifts of our lives: for nature; for the love of friends and family: for the memories we cherish of those who have died: for fellowship and community. But perhaps our expressions of thanks shouldn't be limited to Thanksgiving. I have a family member who is fighting advanced cancer at a young age. In their family they "practice gratitude" together daily – actually going around their dinner table each night, each one expressing their thanks for the big things like health and family, as well as for the little things that we do for each other every day to make life easier for each other. I like that idea of "practicing gratitude" together.

At our wonderful "Bach to Broadway" concert in early October, we expressed our public gratitude by inducting four of our members into the "League of Distinguished Service". Receiving awards for their lifetime of service were Lois Hoger, Connie Lacey, Larry Hazard, and Stu Ballinger. Photos of the presentation are on our public Facebook page: American Guild of Organists, Central Hudson Valley Chapter. Go to that page and "like" what you see! We plan to make future presentations yearly to members who have given much to music in the Valley over the decades. In addition, every few months we plan to feature an individual organist, composer, conductor, OR the organ in a concert or religious venue, OR a special music program or series of interest to our members in the region. If you know of such a person, instrument, or program please be in touch with me so that we can feature this in future newsletters.

There are several articles of note in the November issue of TAO:
President Michael Bedford discusses the importance of mentors in our lives, and of honoring them while they are still with us. Many people in our chapter have been mentors of others, and many have benefited from being mentored. In keeping with my "theme of gratitude", let us make sure to express our appreciation to those who have helped us along the way and who have made contributions to music in the region.
There is also an excellent article about Pedal, Pipes, and Pizza – including a discussion of how to increase the number of young persons participating in the event.
In his "Commentary" column, David Vogels discusses the many AGO co-sponsored Reformation events that are going on.

Our Chapter had its own collaborative Reformation event on the last weekend of October with concerts on both sides of the river. It involved our Chapter co-commissioning a new cantata by James Fitzwilliam based on tunes by Martin Luther and texts about forgiveness and reconciliation by the Bruderhof Community spiritual leader Christoph Arnold who died on Palm Sunday, 2016. Over 100 hundred singers from Vassar College, Cappella Festiva, and the Bruderhof Singers, and a chamber orchestra, all under the direction of Christine Howlett performed James' new Reconciliation Cantata and Bach's monumental A Mighty Fortress is our God. Each concert also featured three organ solo pieces based on that Reformation tune. On Saturday's concert James Fitzwilliam played settings by Praetorius, Bach, and Flor Peeters. On Sunday's concert Jonathan Hall played settings by Christian Flor, Bach, and Daniel Gawthrop. Both concert venues were full of enthusiastic listeners. James invited the audience to sing along for the last movement of his Cantatas – with the familiar "Mighty Fortress" tune. It was a very inspiring weekend!

Our Chapter Board meets frequently to talk about future program ideas, ways to involve new people in the Chapter, and ways to honor those who have already contributed so much. YOUR ideas and suggestions are ALWAYS welcome! Don't forget to check our website – www.chvago.org – especially the calendar, updated regularly by Susan LaGrande, to find out what is going on.

In the face of early darkness and cold, we light candles; we celebrate Thanksgiving; we celebrate our gifts, our hopes, we practice gratitude! Let us continue to honor those who have come before us, and who have mentored or taught us. Let us give support to our colleagues, and let us mentor and encourage those who will continue after us.

In gratitude,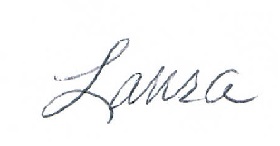 Laura Ramsey Russell, DMA
Dean, Central Hudson Valley AGO

Membership News

Denise Bassen has accepted a position as Music Director at Grace Episcopal Church in Millbrook. Congratulations, Denise! May your skill be appreciated and your new relationships rewarding.

Organs Available from NYTOS

From John Vanderlee: As you may know, we obtain and refurbish electronic organs to help fund our projects. Bach to Broadway was made possible because of this.

In our shop there are two organs getting readied for a new home, plus one we may acquire soon.

The first is an early Allen Digital 600 Series with dual computers and 2 Allen card readers. The finish is Oak, a bit distressed, and 4 walnut finish Allen HC12/14 speaker cabinets. about $800.

The second is a Rogers early 700 series, almost ready for sale. 2 manual, analog technology, but very stable, internal speakers; selling for about $500. light walnut finish, light cosmetic spot damage. Offers considered!

The third, which may be acquired soon is an Allen ADC5000. about mid 1980's. Oak finish. Targeted to sell for about $5500 with 4 Allen Speakers with yet undetermined finish.

All Organs include free delivery 125 mile radius. Pictures and details upon request; email me at jovanderlee@vassar.edu.

Membership Questions

Please address all questions regarding membership and ONCARD to our Membership Chairman, Craig Williams. His phone number is 845-239-2262 and his e-mail address is craigwilliams@hvc.rr.com.

Deadline for Next Newsletter

We are always glad to receive input for the chapter newsletter in the form of calendar items, reviews of recent concerts and events, biographies, letters, photographs, etc. In order to make sure these submissions can be processed in a timely fashion, please make sure they are received by the 23rd of each month. However, material such as calendar items may be submitted at any time; even if the material may not make it into the printed newsletter, it can be quickly posted on our web site at www.chvago.org.

You may submit newsletter or web site material by mail, e-mail, fax or phone. Just contact the editor, Susan LaGrande, using the information given above. Remember, the deadline for the next printed newsletter, to be available the first week in December 2017, is November 23.

Editor's Corner

This newsletter is published by the Central Hudson Valley Chapter of the American Guild of Organists. The editor is:
Susan LaGrande
12 Montrose Lane
Wappingers Falls, NY 12590
Phone: 845-226-6496 (home) - e-mail: SUSANEL2@OPTONLINE.NET