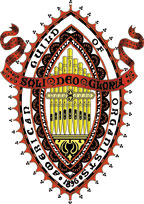 Newsletter
December 2017

Click here for the Newsletter Archive

Click here for a printable copy of the current newsletter



Dear Colleagues,
Welcome to December – a month of striking contrasts, often on a collision course with each other:

darkness and light


the joys of family and the stresses of family


hectic busy-ness and quiet awe


the secular world of shopping on steroids and the coincidence of several great religious traditions
For those of us entrusted with providing music for religious institutions, December is frequently a stressful time –selecting music that is appropriate to the level of our ensembles and to the institution we serve; planning and scheduling sufficient rehearsal time at the busiest season of the year; practicing; and serving the pastoral needs of choirs and musicians.
At the same time, it is an inspiring, thrilling time, spent exploring the bounty of beautiful music that spans many centuries and many different musical styles. The traditions of December also give us a special opportunity to continue to inspire those who already know and love the music AND to reach out to those who may have never before experienced the amazing impact of such music in their lives.
It is easy to feel overwhelmed and even isolated at this busy time, when so much is expected of us as musicians. Although most of us are "on our own" in planning special services, we should never be hesitant to reach out to our CHVAGO music colleagues for repertoire suggestions, for help with finding guest singers and instrumentalists, and for encouragement and support! Some of us already collaborate on Lessons & Carols or on Christmas Eve services, hopping from our home church to a colleague's church and from organ bench to conductor's baton to help support each other's musical efforts. If you haven't done that, I encourage you to reach out – start a new tradition of collaboration and support to each other!
I draw your attention to the December issue of The American Organist magazine which has several articles of interest. AGO President Michael Bedford talks about "celebrating our commonalities" in divisive times. He reminds us that December bring the confluence of Hanukkah, Christmas, and Kwanzaa, all of which rejoice and celebrate in the themes of loving and giving that are shared by people of diverse faiths and people all over the world. He also celebrates the seven Regional Conventions that AGO chapters hosted this year – especially the one in Montreal that several CHVAGO members attended this past summer – as examples of collaboration across national borders and the sharing of a wide variety of diverse musical and religious traditions.
AGO Executive Director (and member of our chapter) James Thomashower gives us a compelling listing of AGO accomplishments over the past year. It is exciting to hear about all the wonderful things that our national organization is doing! AGO Chaplain Don Saliers discusses how music can help in a time of war, crisis and division – what we are doing as musicians really DOES matter! Quoting Leonard Bernstein, he writes: "This will be our reply to violence: to make music more intensely, more beautifully, and more devotedly than ever before."
So, fellow musicians, let us follow our calling and our passion: let us make music lavishly and lovingly!
In fellowship,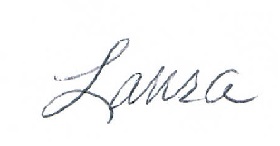 Laura Ramsey Russell, DMA
Dean, Central Hudson Valley AGO

League of Distinguished Service Inductees

A highlight of our November Bach to Broadway concert was the induction of four long-time chapter members into the newly formed League of Distinguished Service. Here is a brief biography of each inductee:

Lois Hoger grew up the daughter of a Lutheran Pastor in St. Joe Michigan. She married a Lutheran Pastor from Chicago, Donald Hoger, and moved to the Hudson Valley 51 years ago. Lois played organ at St. Timothy Lutheran in Hyde Park where her husband was pastor. The four Hoger daughters report that on Sunday morning, they always woke-up to the hymns for the service on the piano at home. They assisted their mother at the organ bench turning pages or pulling stops for her. Lois studied organ with Thomas Schmidt at Concordia College, Bronxville and continues to attend workshops and seminars, as well as National Conventions, for A.G.O. and A.L.C.M. (Association of Lutheran Church Musicians), holding membership in each organization. For a number of years, Lois has supplied as organist at local churches and played for the Lutheran Care Center.


Connie Lacey attended Ohio Wesleyan where she met her husband. In 1962, they moved to the Hudson Valley Area; her husband was a teacher. She was organist at several local churches and in 1986 she became organist/choir director & bell director at New Hackensack Reformed Church in Wappingers Falls. Under her direction, the Children's Choir and Adult Choir regularly participated in the yearly Dutchess Interfaith Concerts, often including one or more bell choirs. In 1996, she moved to the Fishkill Reformed Church where she plays the organ, directs the choir and has established a chime ringing program. Connie is a member of the local A.G.O. chapter, currently serving on the board. She also belongs to Handbell Musicians of America (formerly the American Guild of English Handbell Ringers), Area 2 (NY, NJ, PA and Ontario). Connie has served on their board in an elected position for Area 2.


Larry Hazard is the embodiment of the spirit of Santa Claus - whom he portrays at Adams Fairacre Farms every Christmas season. His generosity is displayed in his work with the Red Cross and other volunteer endeavors. But he brings that same generosity to his life as professional musician. Since 1972, Larry has been performing and teaching music in Dutchess County. In addition to his duties as the Choir Director/Organist at the Reformed Church of Beacon, Larry is President of Local 238-291 of the American Federation of Musicians. He is also a member of American and New York Theatre Organ Societies, the NYS Music Teachers Association, and of course our own Central Hudson Valley chapter of the American Guild of Organists.


Stu Ballinger was raised as a preacher's kid, so he was no stranger to church music growing up. He was particularly drawn to organ music, and he became fascinated with the the way a a pipe organ works. Despite problems with low vision, Stu has assisted with repairs and restorations of several local organs. Along the way he has acquired encyclopedic knowledge of historic pipe organs all over the Northeast, with a special fondness for the Wanamaker organ in Philadelphia. Stu's enthusiasm for pipe organs and organ music, both theatre and classical, is contagious. He is a member of the American Guild of Organists and the Organ Historical Society, and is a licensed ham radio operator, call sign WA2BSS.
Congratulations to each of you for this well-deserved honor!

Membership News

Lois Hoger reports that she, like many of us, was traveling to visit family over Thanksgiving. While hurrying to her departure gate at Detroit airport, she thought she saw a familiar figure ahead of her in the crowd. Small world! It turned out to be Alice Cann, accompanied by her friend Len Marcus. Not only did they share a flight from Detroit to Stewart Airport, but they also sat in adjacent rows. You never know where you might run into a fellow organist!

Membership Questions

Please address all questions regarding membership and ONCARD to our Membership Chairman, Craig Williams. His phone number is 845-239-2262 and his e-mail address is craigwilliams@hvc.rr.com.
Deadline for Next Newsletter

We are always glad to receive input for the chapter newsletter in the form of calendar items, reviews of recent concerts and events, biographies, letters, photographs, etc. In order to make sure these submissions can be processed in a timely fashion, please make sure they are received by the 23rd of each month. However, material such as calendar items may be submitted at any time; even if the material may not make it into the printed newsletter, it can be quickly posted on our web site at www.chvago.org.

You may submit newsletter or web site material by mail, e-mail, fax or phone. Just contact the editor, Susan LaGrande, using the information given above. Remember, the deadline for the next printed newsletter, to be available the first week in January 2018, is December 23.

Editor's Corner

This newsletter is published by the Central Hudson Valley Chapter of the American Guild of Organists. The editor is:
Susan LaGrande
12 Montrose Lane
Wappingers Falls, NY 12590
Phone: 845-226-6496 (home) - e-mail: SUSANEL2@OPTONLINE.NET