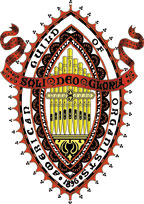 Newsletter
February 2018

Click here for the Newsletter Archive

Click here for a printable copy of the current newsletter



Dear Colleagues,

I could have pontificated on the bizarre confluence of calendar dates this year - Valentine's Day and Ash Wednesday; April Fools and Easter. However, since it is still the first month of the year as I write this letter, I have been pondering 'beginnings' – how they can often lay the framework for how the rest of the year, or the rest of one's life goes – although one can certainly change course at any point in the year - or in one's life!

Thinking about beginnings led me to look back at my first Dean's Letter to all of you – in November, 2016. A couple of passages from that letter jumped out at me. 'All of our work in life builds upon the work of those who came before us.' In thanking the previous Board I said: 'You have laid the ground work for what we will do in the future, and for that we are all deeply appreciative!'

Recently I reached out to Craig S. Williams, our past Dean, serving currently as Organist and Choirmaster at the USMA West Point Cadet Chapel. I asked him to write about the early formative musical influences on his life. Craig benefited and learned from a combination of encouragement and tough love; from successes, and from near-failures. He benefited from people who stopped in the midst of their busy lives to give him advice and guidance. None of you who know Craig will be surprised to learn that he had a lot to say (smile). I found myself reading and re-reading his note, and each time I found more in it to ponder and learn from, so I am including it in this newsletter in its entirety.

Upcoming Chapter programs – see our Online Calendar for details

Saturday, February 24th at 2:00pm at St. John's Evangelical Lutheran Church: Handbell Workshop: Bells in Worship presented by Susan Guse. Deadline to register: Wednesday, February 21. Contact Susan at 845-242-1478.

Saturday, March 10th at 10:00am at Christ Episcopal Church: Organ-Plus Reading Session and Workshop presented by Laura Ramsey Russell.

Friday, April 20th at 7:30pm at Zion Episcopal Church: Annual Members' Recital. Recital Theme: Organ-Plus one or more instruments.

Did you know?

CHVAGO and ENYAGO (Albany/Schenectady area) are collaborating on co-underwriting of WMHT's weekly PipeDreams broadcast.


We have a Vassar student rep on our Board – Michael Pennington. He attends meetings, communicates with his fellow organ students at the college, and offers the Board a youthful, student-oriented perspective. We plan to invite the twelve Vassar organ students to participate in our programs and offer them opportunities to play the variety of organs in the Hudson Valley.


Some of our members don't have cars, or are unable to drive at night and have difficulty attending our programs. Please contact Susan LaGrande if you are able to offer a ride to members in your area.
Sincerely,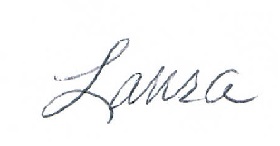 Laura Ramsey Russell, DMA
Dean, Central Hudson Valley AGO

Early Musical Influences in My Life
- by Craig Williams

The single most significant influence drawing me into music was my mother. In my very early years, I heard her soprano voice as she worked very hard performing to a very high standard the music of Bach, Mozart, Verdi, and others. Her involvement in the Irvine Master Chorale (now known famously as the Pacific Chorale) meant that I attended many choral concerts. At these concerts, I heard great voices, fine orchestral playing, and most significantly, the grand pipe organ. First Baptist Church in Santa Ana has a fine Schlicker pipe organ in a wonderfully reverberant space, and this was frequently a performance venue in addition to some other churches with fine pipe organs in Laguna Hills. I was probably one of the few ten-year-old boys who could say my favorite choral works were the Bach b minor Mass and Orff's "Carmina Burana." I liked the loud parts, of course. I will confess I got fidgety in parts of the Bach – I still do.

I was not offered lessons at first. My father was not musical at all, and my mother did not encourage my brother and me, because making music for her was difficult and serious business. She was not one of those mothers who unconditionally loved all that their children did musically – her standards would not allow it. I only found out much later that she was not convinced I could make a career in music until my sophomore year in college (!) – already two years into being a Piano Performance Major at the University of Southern California. That was tough love, which also was very formative for me in determining my standards and tolerance for efforts less than one's best.

By age six when I had opportunities to be away from home, if there was a piano, I was on it. I did not know how to play, so I just played tunes by ear. I was not a prodigy at all, but I had a pretty decent ear. Finally, at age eight, my brother and I were offered piano lessons! My brother, who preferred drums, quit within a year. I kept going and by age eleven I knew that I wanted to go to Juilliard! My mother began taking me to piano concerts – seeing great concert pianists play the great concerti was thrilling for me. I plugged away in high school, frequently getting distracted by becoming involved in jazz ensembles and even rock bands. I went through some crises and eventually changed piano teachers in my senior year of high school. More tough love! That teacher made me perform a senior recital kicking and screaming! I got into USC, barely, but did not get the teacher I wanted.

It is interesting that by now, organ does not enter the picture. I attended a Lutheran Church which had good liturgy and a solid organist who made their Rodgers organ sound like a pipe organ – to my untrained ears. I listened attentively every week but never participated in the music ministries – I did all my learning by osmosis in those years.

College kicked my butt! Suddenly my practicing went from one hour a day to five hours. I could never catch up. One of my most calming influences during that year was my wonderful freshman theory teacher, Morten Lauridsen. After our first mid-term which was long answers for few questions, he stopped when returning my test and took the time to tell me I was doing okay – it was all right for me to calm down. I was keeping pace with the other students. It is interesting that my mother and Dr. Lauridsen formed a friendship later when her chorale performed some of his music. He was someone that showed that making music was intrinsically part of being human. If a person does not reach out to others, then their music will not either – an amazing lesson applied to performance as well as to composition.

I did finally take the risk, broke all the rules as they applied then, and changed studios – got the teacher I wanted. My piano teacher, Daniel Pollack, was another person who valued making music as reaching people. He used to tell us to take time to see people, go to parties, take in a movie, walk in a park – because when we performed, we shared our life experiences with the audience. He told us not to bring only four years of the inside of a practice room to our senior recital! Wise words...

I played at a Lutheran church during college and taught myself to play the organ and learn the liturgy as best I could. I imagine I was atrocious at times, but the pastor of that church saw my potential and guided me with a friendly but firm hand. I began learning organ repertoire and of course worked very hard on the hymns and service music.

Getting to Juilliard became the part of the journey I was not expecting – I was a Piano Major but spent much time hanging out with the Organ Majors. Many of them took me under their wing. One student in particular always told me he would win me over to "the Dark Side." He introduced me to the large works of Bach, Mendelssohn, Rheinberger, Dupre, Vierne, Widor, Franck, etc. He opened up a whole new world for me and shortly after graduation when I got a church job with a pipe organ, my organ practice quickly superseded my piano practice – though I kept up performance with both instruments.

The final piece of the puzzle was after I was 30 years old. I was still self-taught on the organ, though with many great influences, but I did not like the lack of clarity in my playing and I certainly did not like the blend (actually there was none) in my choir! So I attended the Church Music Certificate Program at Westminster Choir College and studied with my wonderful teacher, John J. Ferguson. He was the one who guided me into taking my second Masters degree at the College full-time, studying under Eugene Roan. Again, these were men with exacting standards who did not give any praise that was unearned and yet still blended their music-making with human compassion and empathy.

In some ways, because I studied piano as long as I did and was a relative late-comer to the organ, I still have some interesting holes in my repertoire. However, I am not too disturbed by the fact I do not play all the same pieces every other college-age student plays, because I have found some strong interests of my own. One advantage of being older is I realize I do not have to play something if I do not want to, and if I like something well enough, I can usually convince someone else to like it too.

Member News
Membership Questions

Please address all questions regarding membership and ONCARD to our Membership Chairman, Craig Williams. His phone number is 845-239-2262 and his e-mail address is craigwilliams@hvc.rr.com.

Deadline for Next Newsletter

We are always glad to receive input for the chapter newsletter in the form of calendar items, reviews of recent concerts and events, biographies, letters, photographs, etc. In order to make sure these submissions can be processed in a timely fashion, please make sure they are received by the 23rd of each month. However, material such as calendar items may be submitted at any time; even if the material may not make it into the printed newsletter, it can be quickly posted on our web site at www.chvago.org.

You may submit newsletter or web site material by mail, e-mail, fax or phone. Just contact the editor, Susan LaGrande, using the information given above. Remember, the deadline for the next printed newsletter, to be available the first week in March 2018, is February 23.

Editor's Corner

This newsletter is published by the Central Hudson Valley Chapter of the American Guild of Organists. The editor is:
Susan LaGrande
12 Montrose Lane
Wappingers Falls, NY 12590 Phone: 845-226-6496 (home) - e-mail: SUSANEL2@OPTONLINE.NET