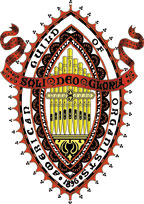 Newsletter
October 2004

Click here for the Newsletter Archive

Click here for a printable copy of the current newsletter



September 28, 2004

Greetings Friends,

If you were at the liturgical workshop last spring, you would know that tomorrow is Michelmas (Feast of St. Michael the Archangel) and fall really is here. An exciting and busy year awaits all of us in many respects. If you weren't at the chapter picnic, graciously hosted by Susan Guse, I feel sorry for you. The food was wonderful and the fellowship uplifting. Our next chapter event will be the Pedals Pipes and Pizza, details available under chapter events. It promises to be a fun time, and those involved have developed a real flair for introducing young pianists to the organ.

Hopefully your Christmas planning is underway – it's never too early – and various fall concerts and recitals will be in the offing very soon, in fact are already. Please take advantage of our exquisite web site (one of the finest in the Guild, but then I'm not exactly objective on this one) to keep track of what is happening. It's convenient and it is definitely more accurate than the dean's letter.

Our convention continues to move forward with the sustained effort of many chapter members and the help of friends in related and unrelated fields. There are always ways to help if you can spare a couple of hours – we will need bus captains, ushers, greeters, envelope stuffers, tote bag stuffers, folks to make phone calls, and when the time comes, personnel to staff the hospitality and registration desks. Let me or anyone on the committee know of your interest and availability. I have been sincerely trying to get in touch with all of you individually, and have been partially successful. But don't wait for me if you are ready to sign on for a project! Take the plunge. Some of us have been at this since October of 2002, believe it or not.

In closing, I do have one specific request. We are going to hold a used music sale at the convention. There will be a separate table for chapter members to contribute material which is not longer of use to them, but might be of interest to others. Lois Hoger has graciously agreed to coordinate this effort, so speak to her or to me when you have a moment. We can store music whenever you are ready to part with it, so take advantage of this time to update your library. Choir anthem sets would also be welcome, if for example you no longer have a children's choir, or you have no further need for SAB pieces. Thanks to Kay Pearson, we have a substantial amount of items from the estate of Rosalie Tucker to start us off on this project. Thank you, Kay. Anyone who wants to help sort and price – please come do so.

And whatever else you do this fall, continue to enjoy and nurture music, God's great gift.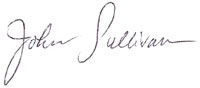 Obituary – Donald Basil Austin

The former president of Austin Organs, Inc., died on September 17, 2004, from complications of emphysema at the age of 71. Don served at Austin Organs for 50 years, serving as its president for 27 of those years. After retirement, he continued as a Chairman of its Board of Directors and as a frequent consultant. He was also Past President of the American Pipe Organ Builder's Association, member of the International Society of Organ Builders; and member of the American Institute of Organ Builders. Besides his loving wife of 50 years, Marilyn (Heeber) Austin, he is survived by two daughters and sons-in-law as well as three grandchildren and two nephews. Donations may be made to Our Companions Animal Shelter, PO Box 673, Bloomfield, CT 06001, or the Old St. Andrews Endowment for Organ Maintenance, 59 Tarriffville Road, Bloomfield, CT 06002.
(abridged from The Hartford Courant, 9/19/2004 – 9/20/2004)

Membership News

Jeff Alban has a new address:
2247 Rogene Drive, Apt. T3
Baltimore, MD 21209
His e-mail address remains the same: bombarde32@hotmail.com


Membership Roster Attached

The membership roster for 2004-2005, below, reflects dues received as of 9/29/2004. If you sent in your dues but your name is not on the list, please contact Mary Caskey immediately at 845-534-2938.

At press time, the total number of renewed and new chapter members is 56, down from a high of 70 at the end of the 2004 accounting period. If non-renewed members are included, the membership categories are as follows: 32 regular, 21 special, 6 friend, 5 dual, 4 student, 1 student/dual, and 1 partner. We hope that those who have not yet renewed will do so soon!

Alban, Jeffrey
2247 Rogene Dr, Apt T3
Baltimore, MD 21209
845-226-6482/412-802-6989
bombarde32@hotmail.com
Student/Dual//

Ballinger, Stuart L
11 Lown Court
Poughkeepsie, NY 12603-3321
845-452-2482/
wa2bss@hvc.rr.com
Member - Organ Historical Society//

Bassen, Denise
18 Flower Road
Hopewell Junction, NY 12533
845-226-1564/
dbassen@msn.com
Director of Music, Freedom Plains Presbyterian Church, Freedom Plains//

Bertolozzi, Joseph
73 Fulton Avenue
Beacon, NY 12508
845-831-0695/
BlueWingsPress@aol.com
Org, Holy Name of Mary, Croton; Vassar Temple; composer/Asst Org, Vassar Temple, Poughkeepsie/Chapel Organist, Marist College

Blankschen, Maida R
108 Vincent Lane
Stone Ridge, NY 12484
845-687-4322/
Substitute Organist, Old Dutch Church, Kingston//

Brown, Nancy H
577 Smithfield Valley Rd
Amenia, NY 12501
914-373-8122/
nancybrown@mohawk.net
Congregational Church, Kent, CT//

Brown, Robert D
30 Tree Top Lane
Poughkeepsie, NY 12603
845-485-1597/
robrown1@optonline.net
//
Campbell, Celestine M
67 Edgehill Dr
Wappingers Falls, NY 12590
845-297-6197/
Organist, Bethel Missionary Baptist, Wappingers Falls//

Cann, Alice
27 Dogwood Trail
Lagrangeville, NY 12540
845-223-5344/
amcann@frontiernet.net
Organist, St. Paul's Episcopal, Pleasant Valley//

Caskey, Mary S
PO Box 363
Cornwall-on-Hudson, NY 12520-0363
845-534-2938/845-343-6101
Retired//

Citarella, Gregory J
784 Old Route 9
Wappingers Falls, NY 12590
845-297-7693/
organ1master@hotmail.com
Organist, St. Nicholas Episcopal, New Hamburg//

Clooney, Robert
176 Highland Avenue
Middletown, NY 10940
845-344-2277/
basset3@citlink.net
Organist/Choir Director, 1st Presbyterian, Goshen//

Collins, Nickie
5 Short Court
Poughkeepsie, NY 12603
845-462-2240/
Organist, St. Martin de Porres, Poughkeepsie//

Davis, John A Jr.
PO Box 747
Beacon, NY 12508
845-831-1761/
jdavisjr@localnet.com
Organist/Choir Master, Reformed Church, Poughkeepsie//

Drake, Anita P
28 Rombout Ridge
Poughkeepsie, NY 12603
845-462-1512/
Retired//

Ehlenberg, Richard C
89 Cottekill Rd & Hills Lane PO Box 124
Rosendale, NY 12472
845-658-9746/
RCEHLENBERG@aol.com
Retired//

Faverio, Charles
18 Lomala Road
Hopewell Junction, NY 12533
845-897-5844/431-8740 X 135
//

Filkins, Donald E
2 Driscoll Road
Fishkill, NY 12524
845 518-2991/845-343-2131
captainmusic@optonline.net
Organist/Director of Music, Webb Horton Presbyterian, Middletown//

Gallagher, Merellyn M
29 Halcyon Rd
Millbrook, NY 12545
845-677-9896/845-437-7329
megallagher@vassar.edu
Lecturer In Music, Vassar College//

Geibel, Jennifer
7 Riverview Dr
New Paltz, NY 12561
845-658-3218/973-769-1462
musicgeibel@hotmail.com
Organist, 1st Congregational, POK//

Guse, Susan
53 Marge's Way
Hopewell Junction, NY 12533
845-227-7696/
sguse@frontiernet.net
Director of Music, St. John's Lutheran, Poughkeepsie//

Hafemann, George Fr.
10 Croton Falls Rd PO Box 719
Croton Falls, NY 10519
914-277-3765/
FrGeorgeHafemann@aol.com
Clergy//

Hall, Peter
135 West Main Street
Middletown, NY 10940-5620
845-343-4995/
Minister of Music, First Baptist, Middletown//

Harle, Nancy
19 Scarlett Ct
New City, NY 10956
845-634-1379/
Organist/Cantor, St. Augustine, New City - Teacher "Nancy's Studio"//

Hazard, Larry
PO Box 3752
Poughkeepsie, NY 12603
845-452-0119/
santa51@usadatanet.net
Organist, Verbank UM Church; Organist, St. Augustine's RC, Highland//

Hepp, Eric R
902 Hudson Harbor dr
Poughkeepsie, NY 12601
507-269-6871/
erhepp@us.ibm.com
//
Hoger, Lois
20 Roosevelt Road
Hyde Park, NY 12538
845-229-7404/
thelois@optonline.net
Substitute//

James, Polly B
442 South Ohioville Rd
New Paltz, NY 12561
845-255-7720, 845-452-2933
pbjames@ulsfedcu.net
Organist/Choir Director, United Methodist, Poughkeepsie; Director, Catskill Treble Choraliers

Kopp, Joan Petersen
213 Diddell Rd R2
Poughkeepsie, NY 12603-4535
845-454-5749/
Organist/Music Director, St. Andrew's Episcopal, POK//

Lacey, Constance R
49 Lake Road
Fishkill, NY 12524
845-897-5962/845-896-9836
Minster of Music, First Reformed, Fishkill//

LaGrande, Frank III
12 Montrose Lane
Wappingers Falls, NY 12590
845-226-6496/
flagship@optonline.net
Cantor, Bl. Kateri RC, Lagrangeville//

LaGrande, Susan E
12 Montrose Lane
Wappingers Falls, NY 12590
845-226-6496/845-892-8304
susanel2@hotmail.com
Organist, St. John the Baptist RC, Pok; Director, E Fishkill Comm Chor//

Lenser, Jimrae K
61 Hamptonburgh Rd #1
Campbell Hall, NY 10916
845-427-3884/
Organist, St. John's RC. Goshen//

Linke, Michael
8 Springsteen Court
Stony Point, NY 10980
845-786-5592/
Student//

Loerch, Erna R
31 DeLong Court
Poughquag, NY 12570
845-226-8094/
ernar@frontiernet.net
Organist, Christ Church on Quaker Hill, Pawling//

MacLeod, Roderick J
42 Fenmore Drive
Wappingers Falls, NY 12590
845-297-1866
doelmacrk@juno.com, macleod@gqlawyers.com
Organist, New Hackensack Reformed, Wappingers Falls

Maimone, Patricia R
PO Box 305
Fort Montgomery, NY 10922-0305
845-446-2395/
patmai@juno.com, patmai@gmail.com
District Convener, Upstate NY AGO; Organist-Director of Music at St. Mary's Episcopal Church-in-the-Highlands, Cold Spring//

May, Glenn
148 Eastwick Ct
Matawan, NJ 07747-1865
732-583-3461/
Director of Music, Trinity Episcopal, Mattawan//

Milkove, Siri S
23 Dennings Ave
Beacon, NY 12508
845-838-1291/
Substitute Organist -Our Saviour Lutheran Church, Christ Methodist - Fishkill//

Miller, Clara
6202 Princess Circle
Wappingers Falls, NY 12590
845-297-0674/
Organist, First Church of Christ Scientist, Poughkeepsie//

Miller, Joseph S
154 Hillside Road
Poughquag, NY 12570
845-724-3111/
JoeSMiller@aol.com
//

Miller, Martha
79 Flint Road Apt 318
Millbrook, NY 12545-6413
845-677-2252/
Retired//

Moore, Robert J
51 River Road
Ulster Park, NY 12587
845-338-3877/
mwindsong@hotmail.com, Neworcid@cs.com
Organist, Trinity Episcopal,Saugerties; St. Mary's, Kingston//

Nepf, Paul
1811 Bruzgul Road
Lagrangeville, NY 12540
845-223-5873/
pnepf@msn.com
retired//

Nickerson, Janet
10 Valley View Drive
New Windsor, NY 12553
845-561-0763/
Janetinandout@aol.com
King of Kings Lutheran Church, New Windsor; St. Luke's Episcopal, Beacon//

Parries, Jeffrey
32 Tanglewood Drive
Wappingers Falls, NY 12590
845-297-6870/
parries@verizonesg.net
student//

Reese, Alan D
421-K Bailey Loop
West Point, NY 10996
845-446-7267/845-938-2842
aloreese@hvc.rr.com
Organist, First Presbyterian, Monroe//

Sampson, Ella
52 Moose Ridge Rd
Lake George, NY 12845
/
Substitute Organist, St. Cecilia's//

Schimpf, Helen K
103 Smith Road
Poughkeepsie, NY 12603
845-452-0421/
Minister of Music, United Methodist, Wappingers Falls//

Schloton, Edna
1215 California Road, Apt 7
Eastchester, NY 10709-1018
914-779-3901/
dual/Westchester//

Sheehan, Thomas
14 Glenn Ridge Rd
Red Hook, NY 12771
845-758-2413
rhsheehan@frontier.net
Student

Shupe, Jr., Jasper A.D
15 Spruce Ridge Drive
Fishkill, NY 12524
845-831-1833/
//

Siebert, Robert F
49 Russell Avenue
Beacon, NY 12508
845-831-2026/
Retired//

Simmons, Beverly
42 Timberline Drive
Poughkeepsie, NY 12603
845-463-1249/845-297-9797
bcs@bestweb.net
Minister of Music at Zion Episcopal Church, WF//

Small, Margaret B.
28 Pine Street
Cornwall-on-Hudson, NY 12520-1131
845-534-9485/845-562-0954
Organist/Choir Director, Union Presbyterian, Newburgh//

Sullivan, John
8 Carol Drive
Poughkeepsie, NY 12603-2604
845-454-7150/845-462-7600
jtcsul@earthlink.net
Organist, Christ Episcopal Church, Poughkeepsie//

Williams, Craig
6 View Point Drive
Slate Hill, NY 10973
845-355-6451/845-938-7352
yc9044@usma.edu, craigwilliams@citlink.net
Director of Music,, Cadet Chapel, USMA, West Point//