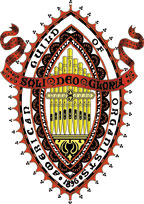 Newsletter
November 2004

Click here for the Newsletter Archive

Click here for a printable copy of the current newsletter



November 1, 2004

The Feast of All Saints seems to be placed very strategically in the church calendar, signaling the end of the liturgical year and anticipating the hope and promise that comes with the first Sunday of Advent. For me it seems an appropriate time to look back not with nostalgia but with increased gratitude.

At a recent board meeting, we decided it would be appropriate to get in touch with former members who might be interested in joining us once more. In the vein of gratitude I have just spoken of, let me share a portion of that letter with you now.

Two recent conversations have caused me to pause and consider the role of the AGO in both my professional and personal life. One was with a Guild member who had misplaced her dues renewal form in the course of remodeling her kitchen. We can all identify with that one, I'm sure. When I told her, quite truthfully, that several board members had expressed a concern since she had been a member for many years, she replied "I didn't realize they cared!"

The other conversation was with Mayor Nancy Cozean of Poughkeepsie, who has agreed to proclaim the week of our convention (June 20, 2005) as Official Organ Week. In order to prepare the proclamation, she asked me, "What will this convention do for organists?" I was amazed at the immediacy of my response--inspire, uplift, encourage and educate. She was almost as amazed as I was, and although she will need more specifics, she was clearly convinced of the validity of our venture.

And so, in reflecting on my own experience in this organization over the past thirty years, I realize how much it has come to mean to me, because without realizing it I have little by little incorporated the values of the Guild into my own life. My friends in the chapter have been there for me in rough times; the exams have motivated me to advance my knowledge and skills. (They haven't been bad for my humility either). And as much as we may disagree on minor points, we still "...Claim the high calling, angels cannot share." We are here to help one another, in the words of our AGO Mission Statement, "...to promote the organ...encourage excellence...provide a forum for mutual support, inspiration, education."
I know it has worked for me. It continues to work, and I intend to continue giving back. Please consider joining your friends and colleagues in this endeavor.

Switching to a more practical note, please consider making your contribution to the convention if you have not already done so, and think about getting that used music to Lois Hoger or to one of the committee when you do your fall cleaning.

A blessed Thanksgiving to you and yours.

Sincerely,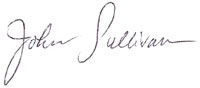 Corrections to the Membership Roster
Pat Maimone's current position is: Organist-Director of Music at St. Mary's Episcopal Church-in-the-Highlands, Cold Spring


Lois Hoger's current e-mail address is: thelois@optonline.net


Helen Schimpf was incorrectly listed as organist at St. Andrew's Chapel in Montgomery. She is currently Minister of Music, United Methodist, Wappingers Falls.


The following members have rejoined the chapter:
Polly B. James
442 South Ohioville Road
New Paltz, NY 12561
845-255-7720
pbjames@ulsfedcu.net
Organist/Choir Director, United Methodist, Poughkeepsie; Director, Catskill Treble Choraliers

Thomas Sheehan
14 Glenn Ridge Rd
Red Hook, NY 12771
845-758-2413
rhsheehan@frontier.net
Student

MacLeod, Roderick J
42 Fenmore Drive
Wappingers Falls, NY 12590
845-297-1866
doelmacrk@juno.com, macleod@gqlawyers.com
Organist, New Hackensack Reformed, Wappingers Falls

Grace A. Haack
260 Myers Corners Rd
Wappingers Falls, NY 12590
845-297-9075 / 845-229-0128
g.a.haack@att.net
Organist/Choir Director, United Methodist, Hyde Park; St. Mary's RC, POK

Boyd Herforth
85 Huguenot Street
New Paltz, NY 12561
845-255-5298 / 973-783-8798
bherfort@mka.pvt.k12.nj.us
Organist/Choir Director, Grace Episcopal, Middletown

Judith Brown
PO Box 716
Wurtsboro, NY 12790
845-888-5318 / 914-834-1800
judiebrown@frontiernet.net
Minister of Music, Larchmont Ave Presbyterian, Larchmont; Director, The Soundettes

Julie Martyn-Baker
2362 Route 82
Lagrangeville, NY 12540
845-227-2706
julieMB@prodigy.net
Organist/Music Director, Trinity Episcopal, Fishkill

Welcome back! We're glad to have you with us.
Cameron Carpenter Shines in Cornwall
by Susan LaGrande
On October 3, the New York Theatre Organ Society presented Cameron Carpenter in concert at the New York Military Academy, where the instrument is a 4-manual, 33 rank Möller pipe organ (Opus 4925, 1927). According to the advance billing, the concert was supposed to consist of unspecified light classics and Broadway tunes. However, Mr. Carpenter had other, more exciting plans.
His appearance as he strode from the wings provided the first hint that this would not be a traditional theatre organ concert. He wore a boldly patterned red and white shirt, open at the neck and with the sleeves rolled to the elbow; tight low-rise pin-striped black pants with a large safety pin strategically placed over the fly (fashion statement or wardrobe malfunction? I didn't ask!); and high-heeled patent leather ankle boots with long pointed toes. His hair is cropped close on the left side and rather romantically long on the right. With his lean physique, chiseled features, and intense, long-lashed dark eyes, he made a handsome, dramatic figure.
Mr. Carpenter immediately announced that he would not be presenting a traditional theatre organ concert, quoting Mahler: "Tradition is the enemy of art." He explained that he planned to play music that had touched him deeply and that he hoped would touch his audience as well. With that, he attacked the four-manual console with a fiery rendition of "Stars and Stripes Forever," playing the piccolo part on a 2' stop in the pedals while maintaining the melody line, descant, and bass line on three manuals at once.
While the audience was still catching its breath, Mr. Carpenter began playing the 20th Prelude and Fugue from Book II of Bach's "Well-Tempered Clavier," subtly toying with the rhythms so that it sounded like cool jazz. In a similarly contemplative vein, he followed with a lovely version of the "Skye Boat Song."
Next Mr. Carpenter played a wonderfully powerful transcription of Franz Liszt's "Les Funeralles," which will probably spoil my next hearing of that piece as played on the piano. He followed that with an unannounced sprightly little piece which, he told me later, was by Edward MacDowell.
Stating that he was now in a "better mood," Mr. Carpenter shifted gears and ripped through a high-powered version of "Puttin' on the Ritz," immediately followed by Bach's "Chorale Prelude on Nun komm' der Heiden Heiland." He ended the first half of his concert with Chopin's "Opus 10, Etude in D-flat," playing the intricate left-hand part with his feet.
After a short break to restore feeling to the audience's nether regions, Mr. Carpenter returned to introduce Max Reger's "Introduction and Passacaglia in F minor". He compared Reger to Bach in terms of the innovativeness and quality of his work and urged the audience to listen actively to the piece. While I do not share Mr. Carpenter's enthusiasm for Reger's music, I could admire the brilliance of his technique. This was the only piece I had heard so far that I thought probably could appear on any organ program anywhere.
A lovely, somewhat sentimental rendition of "La vie en rose" followed as a nice change of pace. Then Mr. Carpenter announced that he would be paying homage to the theatre organ tradition by improvising a "Symphonic Metamorphosis of Themes" from the score by Nelson Riddle for the movie "The Great Gatsby." This turned out to be a wonderfully evocative piece, beginning and ending with a very quiet ocean-swell effect in which his whole forearm rolled gently across the keys. Sprinkled throughout the piece were snippets of songs from the Roaring 20's, in which Mr. Carpenter was able to make use of some of the organ's special percussion effects.
After giving a little lecture on the nature of improvisation which included a wonderful miniature on the theme "Row, row, row your boat," Mr. Carpenter announced that he would close his program with a theme and variations based on our National Anthem. He began by stating the theme in a way that was simple and understated but definitely not square, then followed with at least ten widely disparate and creative variations, ending with a grand finale that left us (and probably the performer) breathless.
After two hours of playing, Mr. Carpenter graciously returned for an encore, and then stood at the back of the auditorium greeting audience members as they departed. There is no question that this young performer's generosity, passion, and technical brilliance will endear him to audiences wherever he goes.
Outstanding Recital by One of Our Own
by Mary S. Caskey
It is seldom that I feel compelled to write a review of a recital. But the music so many of us were so very privileged to hear at the Reformed Church of Poughkeepsie on October 17, 2004, has prompted me to do the unusual.
Thomas Sheehan, who recently turned but sixteen, provided such a splendid, exciting, truly incredible and joyous experience for us. His grace and ease at the console were apparent from the very beginning. The Chorale #1 in E by Franck opened the program. Thomas played this great work with maturity of concept, flowing lines and, when needed, with majesty. Next came the Prelude and Fugue in D of J. S. Bach. The Prelude is a fun, lively piece which Tom played with aplomb. The Fugue, a diabolical one, was performed at a reasonable tempo and therefore was very clear of line. The next work was the Mendelssohn Sonata #1, with its contrasting robust and lyrical movements. Thomas moved from one tour de force to the next with barely a deep breath.
After a short intermission, the program continued with the Paul Manz Partita on "St. Anne's," during which the young artist displayed his fine registrations and excellent technique. Lastly were two movements from the Louis Vierne First Symphony for Organ – the warm movement V, "Andante," and the "Final." The latter showed Tom's fiery mood and also provided moments of tranquility, thus further demonstrating his mastery of the instrument.
All of the above were played from memory.
After a standing ovation, Thomas played, also from memory, the "Divertissement" from Vierne's 24 Pieces in Free Style, displaying his phenomenal manual technique.
Needless to say, Thomas's family and his mentor, Dr. John A. Davis Jr., are immensely proud. We look forward to his future endeavors.
Editor's Corner

This newsletter is published by the Central Hudson Valley Chapter of the American Guild of Organists. The editor is:
Susan LaGrande
12 Montrose Lane
Wappingers Falls, NY 12590
Phone: 845-226-6496 (home)
Fax: 845-226-1035
e-mail: SUSANEL2@HOTMAIL.COM

Contributions to this newsletter are always welcome. We have been very pleased to offer a member profile in previous issues. If you would like to be profiled, you may write your own biography (up to 500 words) or contact the editor to arrange an interview.

Please be sure to contact the editor if you have changes to your contact information. We also welcome notices of position openings and calendar events, as well as reviews of recitals and other events.