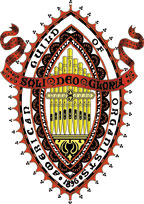 Newsletter
December 2004

Click here for the Newsletter Archive

Click here for a printable copy of the current newsletter



December, 2004

Drop down dew from above, ye heavens, and let the clouds rain down the Just One.

This ancient hymn is embedded in my mind, and once it starts going around, it won't leave. Unusual, because it is not the kind of tune that you can tap your foot to, its intervals are almost all seconds, and it is very short. So as I sit here trying to compose an inspiring message, all that my inner ear wants to do is sing over and over again the refrain of a plainchant hymn I learned over forty years ago. And if I am to be truthful, I guess that part of me wants to go back forty years, to when the liturgy was in Latin in my church, and everything was the way it was supposed to be, and life was much simpler. Except that none of the above is true. Life has always been a challenge. Making music is always a challenge. And making music for other people, at Christmas, when everyone wants to hear the same carols in the same way – and stand back when your hymnal makes changes in the text to be politically correct – is probably an even bigger challenge. It is an undertaking of heroic proportions!

It seems to me that there are two temptations. One is to play to the pit, and just go through the motions of grinding out the same old, same old. The other is to take a road so high that no one is able to follow, or at the very least has trouble breathing in the lofty atmosphere. In fact, of course, most of us will find a very happy balance. But, and it is a serious but, the process is important; we can't cut it short or go around it. It may be uncomfortable at times. Truth searching often is. Eventually, though, after some grueling discussions and serious soul searching we come to that place where we know we are doing the right thing.

As church musicians, we have committed ourselves to serve God's people – not to cater to their preconceptions – but to truly serve. And the good news, the Gospel, is that God is with his people and that includes us. It is this knowledge that makes our efforts worthwhile. When things are not going well at rehearsal, I know I need to remind myself of some basic things: This is a privilege that few people enjoy. I have been chosen to do this and given a great gift. This Christmas season, I may perform the only live music that some people will hear. What would some folks give to be sitting at the console while the clergy and choir process to a full church singing O come, all ye faithful? What would it take to get me to give that up? I can't imagine.

Drop down dew, ye heavens… Let the Just One be with us all and enliven our hearts and tongues.

In closing, may I encourage you to look carefully at the calendar of events for the coming weeks. This is a time when I know I wish it were possible to be in three places at once. Let's try to support one another in our endeavors as much as we can, knowing, of course, that not everyone can attend everything.

A Joyous Christmas to you all and great joy in God's gift of music.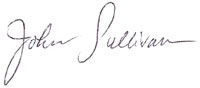 Click here to hear a recording of the hymn mentioned in John's letter.
Membership News