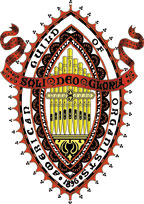 Newsletter
January 2005

Click here for the Newsletter Archive

Click here for a printable copy of the current newsletter



January 1, 2005

Dear Friends,

Here we are again in a new calendar year. A time to look forward, perhaps after looking back. And perhaps also a time for resolutions. Dr. Joy Brown, a radio psychologist, once observed that resolutions are only valuable to the extent that they are specific. So to say, Iím going to practice more really doesnít accomplish much and will probably end in frustration and failure. A more productive approach might be to say ďIím going to learn one section of a Bach trio sonata.Ē Or ďIím going to revive (fill in the blank) from my senior recital.Ē And when they donít all happen, let go and be okay with it. We never get everything done that we want, and I find as I make my resolutions, probably three or four of them, that I am prepared to forgive myself for not achieving them perfectly and totally. Perfection is nice, but it isnít life and death.

And so as your dean, I welcome you to another year in this imperfect chapter of an imperfect AGO in an imperfect world. What can you do to help move us toward this elusive goal? Actually, several things.

First, we have two events planned for the winter and spring, and your presence WILL make a difference. The first is Paul Jacobsí workshop on February 26 at. St. Johnís Lutheran. Paul is a very talented young man and will doubtless have a worthwhile session to offer. His recital will follow the next day. Our second chapter program is the annual Membersí Recital, to be held at Grace Church, Middletown, on Sunday, April 3. Any and all participation is welcome. This year, however, we would like to concentrate on duets Ė organ, organ/piano, you name it. If you would like to do something along these lines and canít find a partner, please contact me. But be warned: Iím only doing musical partnerships!

And did you hear about this convention? There are three things you can do, and none of them are terribly time consuming or demanding. First, since this is a new tax year, you may make an additional contribution deductible on your 2005 taxes. Second, you can call or e-mail Bob Moore or Jennifer Geibel to offer your services. Third, you can recruit people from your choir and congregations to help us out. Believe it or not, there are many supporters out there, who love music and really appreciate our work. You know who they are. They are the people who pour coffee and serve cake after church, they are the ones who tell you how moving the anthem was or who actually sit and listen to the postlude, they are the faithful who support good works because the works are good. Ask them if you can forward their names and contact information to our personnel committee.

Specifically, we will need: bus captains, hospitality assistants, registration aides, ďsales peopleĒ to staff the chapter table, ushers, traffic directors, rest room locators, envelope stuffers, tote bag stuffers, and other items Iíve forgotten. Even if youíve let us know before, remind us.

Did I say three things? I meant four Ė actually five. Fourth. Clean out your music cabinet and donate the things you wonít use any more to the chapter used music table. We already have quite a stack and we could make a good piece of change on this. Also think about choir pieces you will not use again for whatever reason. A set of these at half price or less would be a great find for someone and then music will not be sitting collecting dust.

Oh, yes. The fifth. Say a prayer for those who are working really hard on this. Your positive thoughts and good wishes mean a lot to us. This is, after all, to enable others to serve the Lord and to make a joyful noise. Itís not about our egos, the budget or the applause when all is said and done.

A joyous 2005 to you all!

Sincerely,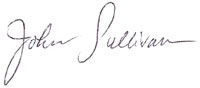 Membership News

Welcome to our newest member! This information came in too late for the printed newsletter. His contact information is:

Charles W. Surber
50 Amandas Way
Lagrangeville, NY 12540
845-223-4824 Fax: 845-223-4826
e-mail: csurber@winnmark.com

We look forward to meeting Charles at an upcoming event.
Organists in the News

Eddie Layton, longtime organist at Yankee Stadium and Madison Square Garden, died December 26, 2004, after a brief illness. Layton was believed to be in his late 70's.

He played the 50,000-watt Hammond organ at Yankee Stadium for more than three decades retiring after the 2003 season. He also played the organ at the Garden from 1967 to 1985 for Knicks and Rangers games, and played at Islanders games in the Nassau Coliseum for a few seasons in the 1990's. In addition to his sports work, he made numerous recordings, performed at concerts, played at Radio City Music Hall and represented the Hammond company on tours.

A native of Philadelphia, Layton was the son of a supermarket owner. He graduated from West Chester State Teachers College in Pennsylvania, where he majored in meteorology and minored in music, having played the organ since he was 12 years old. After serving in the Navy, he pursued a career as a professional organist and played for many soap operas on CBS.

Of his career at Yankee stadium, he said, ďI think I'm the only organist in the world with five world championship rings.Ē

(Read the full story by Richard Goldstein in the New York Times, December 28, 2004)
Editorís Corner

This newsletter is published by the Central Hudson Valley Chapter of the American Guild of Organists. The editor is:
Susan LaGrande

12 Montrose Lane
Wappingers Falls, NY 12590
Phone: 845-226-6496 (home)
Fax: 845-226-1035
e-mail: SUSANEL2@HOTMAIL.COM

Contributions to this newsletter are always welcome. We have been very pleased to offer a member profile in previous issues. If you would like to be profiled, you may write your own biography (up to 500 words) or contact the editor to arrange an interview.