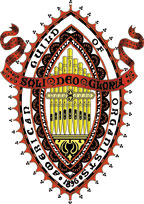 Newsletter
February 2005

Click here for the Newsletter Archive

Click here for a printable copy of the current newsletter



February 1, 2205

Hello All

I'd like to talk to you about our convention. But first I'd like to talk to you about Lent. When I was nine years old, growing up under the tutelage of the Dominican Sisters, I resolved to "keep Lent" on soda, candy, ice cream, cookies and cake. Can you imagine the joy with which I greeted the festival of Easter in 1953? Anyhow, Lent can be many things to many people, but at its core is the need we all have to consider the darker side of our lives, not always an easy or pleasant process, but to those who would be spiritually centered an inevitable one. The message of Ash Wednesday – Remember that you are dust, and to dust you shall return – never fails to remind me that all of the stuff out there that I worry so much about, that seems so overwhelming and unmanageable, is really secondary to my purpose for being on this planet – to be useful as an instrument of God's peace.

Sometimes the preparation for the convention gets overwhelming, as stauncher souls than I can attest. But ultimately, what happens will happen and in God's plan will be for the best. Our goal is, after all, to provide the setting for an experience that will inspire and enlighten. We can't guarantee that everyone will have such an experience. That is beyond our power. But we CAN show up and do our part, leaving the rest in God's hands.

So … what can we do by way of showing up? Here are a few ideas, probably most of which I've offered before:
1. Register early. You will save money and we can assure you first choice of workshops.
2. Contribute. Your donation is tax deductible and you will feel good about yourself. And you can do it at the same time that you register!
3. Dig out those old pieces of sheet music and contribute them to Lois Hoger for sale at the chapter's "used music" table at the convention.
4. Volunteer to help with: stuffing tote bags, staffing the chapter table and hospitality table, being a bus captain, taking tickets at recitals.
5. Recruit your choir members to sing with the convocation choir. This is a big one. Laura Russell, Maris Kristapsons and Tom Schmidt will be doing some great stuff, including the Franck Psalm CL, the Holst Psalm 148, Maris's Te Deum, hymn arrangements by Tom, and a new hymn by Don Filkins commissioned for this occasion. Rehearsals will begin in late May (there will be only a few), and further information will become available later. But start talking it up. The convocation will happen on the first night of the convention, June 22 at 8:00 PM at the Vassar Chapel. Merellyn Gallagher, by the way, will be doing an extended prelude. This is a fine opportunity for us to share our talents with the larger community. Let's make the most of it.

In closing, let me remind you of several other dates:

Sunday, February 6, 2005, 3:00 PM – Craig Williams' recital at the Cadet Chapel at West Point. This will be a preview of the program he will play at the convention, minus the commissioned work to be premiered in June. Craig promises that if you come, you'll be home in time for kickoff.


Friday, February 11, 8:00 PM – Merellyn Gallagher's recital on the Fritts at Vassar.


Saturday, February 26, 11:00 AM to 1:00 PM – Paul Jacobs workshop, St. John's Lutheran


Sunday, February 27, 3:00 PM – Paul Jacobs recital, same location.


Sunday, April 3, 4:00 PM – Members' Recital at Grace Church, Middletown. Theme: Duets of all sorts.

Thanks for all your efforts and support. Have a productive lenten season.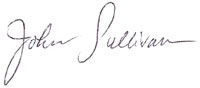 Paul Jacobs to Present Workshop, Recital

On Saturday, February 26, from 11:00 AM to 1:00 PM, our chapter will present a workshop by Paul Jacobs. (Click here for printable registration form.)

On Sunday, February 27 at 3 o'clock, St. John's Lutheran Church will present Paul Jacobs in concert on the Casavant organ installed in the fall of 1999. Paul Jacobs, chairman of the organ department at New York's prestigious Juilliard School at Lincoln Center, was appointed to the Juilliard faculty in 2003 at the age of 26 making him one of the youngest faculty appointments in the school's history.

Paul Jacobs came to national attention as a concert organist in 2000 when he twice performed the complete organ works of J. S. Bach in 14 consecutive evenings, in New York City and Philadelphia. Later in the year he trumped that achievement by performing the complete works again in a spectacular 18-hour non-stop marathon in Pittsburgh. In 2000 he was a featured performer for the national convention of the American Guild of Organists in Seattle and in 2004 was a featured artist at the organization's national convention in Los Angeles. Mr. Jacobs has been a featured artist on Public Radio International's "Pipedreams," Bavarian Radio, Brazilian Arts Television, ABC television's World News Tonight, NPR's Morning Edition, and Minnesota Public Radio. In 2005 he will be a featured performer at the national convention of the Association of Lutheran Church Musicians held in New York City.

The Chicago Tribune has called Paul Jacobs "one of the most supremely gifted young organists of his generation." "Paul Jacobs' prominence at a relatively early age can be attributed to his natural ability to communicate with his audiences and his charismatic showmanship and unflagging exuberance" (The Wall Street Journal).

Paul Jacobs began studying the piano at the age of six and the organ at age 13. By the age of 15 he was appointed head organist of a parish of 3,500 families in his hometown of Washington, Pennsylvania, continuing his organ studies with George Rau and his piano studies with Susan Woodard. He received a full scholarship to study at the Curtis Institute of Music in Philadelphia and graduated as a double major, studying organ with John Weaver and harpsichord with Lionel Party. He subsequently received the Master of Music degree and Artist Diploma from Yale, studying organ with Thomas Murray.
Membership News
Jimrae Lenser has a new job title, at the same location. He is now Director of Music/Cantor at St. John's RC Church in Goshen.


Maris Kristapsons has accepted a position as Organist/Choir Director at St. Paul's Episcopal Church in Poughkeepsie.


Joan Petersen Kopp writes: "My husband and I are moving to Louisiana to be with our daughter and her family. We bought a house one-and-a-half blocks from [her house]. Our new house is all one level – no stairs – not even steps into the house. Over the summer I had both my knees replaced with stainless steel ones, and the recovery is very slow. I had been the organist and choir director of St. Andrews Episcopal Church on Overlook Road in the Town of LaGrange." Joanie's new address, as of 2/14/06, will be:
Joan Petersen Kopp
5520 Meadowsweet Circle
Bossier City, LA 71112
We wish her all the best in her new location.
Obituary – Robert Baker

Dr. Robert Baker died on January 24, 2005, at his home in Hamden, Connecticut, at the age of 88. He started playing the organ at the age of 12, and his first job was as a theater organist, back in the days of the silent pictures. After high school, he went to Illinois Wesleyan University, where he won a full scholarship to study organ; he studied with Frank Jordan. After graduation he went to New York City and studied with Dr. Clarence Dickinson at Union Theological Seminary. He had planned to become a concert artist, but on his first Sunday afternoon in New York, he went to hear the choir and organ of St. Bartholomew's Church under David McK. Williams, and decided on the spot to become a church organist and choir director. In New York, he held posts at Temple Emanu-el; at the First Presbyterian Church, Brooklyn Heights; at the Fifth Avenue Presbyterian Church; at St. James Episcopal Church; and at the First Presbyterian Church of New York City. Dr Baker taught at Interlochen, Oxford, Ann Arbor, Union Seminary and Yale. He was Dean of the School of Sacred Music at Union Theological Seminary, and the founding director of the Institute of Sacred Music at Yale. As a concert artist under the management of the Lilian Murtagh Concert Management for several decades, he played recitals on virtually every important organ in the United States, including those at St. John the Divine, West Point, Annapolis, Grace Cathedral, and many others. Robert Baker was predeceased by his wife of 61 years, Mary Frances Depler Baker, who passed away on July 23, 2004. He is survived by a son, a daughter, and two grandchildren.
Information supplied by Keith S. Toth, The Brick Presbyterian Church, New York City
COUNTDOWN TO CHICAGO!

The magnificent 2006 Chicago National Convention is just over a year away! We hope you can join us in the "Windy City" for our second AGO National Convention. We are thrilled to welcome you, as most of you were not at the first one; it was in 1925! Continue to watch your chapter's newsletter for upcoming interesting information about the 2006 ChicAGO convention!

Dennis Northway, ChM
Promotions Committee
Editor's Corner

This newsletter is published by the Central Hudson Valley Chapter of the American Guild of Organists. The editor is:
Susan LaGrande
12 Montrose Lane
Wappingers Falls, NY 12590
Phone: 845-226-6496 (home)
Fax: 845-226-1035
e-mail: SUSANEL2@HOTMAIL.COM
Contributions to this newsletter are always welcome. We have been very pleased to offer a member profile in previous issues. If you would like to be profiled, you may write your own biography (up to 500 words) or contact the editor to arrange an interview.