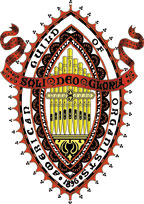 Newsletter
March 2005

Click here for the Newsletter Archive

Click here for a printable copy of the current newsletter



Dear Friends,

It doesn't seem possible that I'm writing the March newsletter and we are actually halfway through Lent. And naturally looking forward to the feast of the Resurrection. Somehow I am always amazed at the ease with which many of our churches breeze through the penitential season, celebrate the triumph of Palm Sunday and move blithely on to Easter. More than ever, we seem as a society unwilling to endure discomfort until God chooses to comfort us in his own way. As much as I may complain about practically living in church during Holy Week, I really do cherish those ancient rituals, even when they take on modern forms, because they remind me that I need to go through the difficult moments of life to become part of Christ's resurrection – truly a new dimension of existence.

And what does this have to do with practicing the hymns, finding a brass player or a group that will not use up the music budget from now until 2009, rehearsing the choir, finding exciting descants – all the nitty-gritty that is part of our job? Possibly nothing. But I know that when my head and heart are in the right place, all those extra hours become a joy and I am inspired to find a new hymn harmonization, try some different little thing (this year we're doing meditation music in place of the postlude during Lent, and encouraging the congregation to use the time for that purpose), communicate something of my conviction to choir and congregation and yes, even develop some patience with people who think that Easter is mostly about new clothes, sunshine and birdsong (they could have a shock this year). So a joyous Easter to all of you. Christ is risen and we are glad indeed!

The convention is moving along nicely. Last month I talked about the convocation choir. If you have people who are interested, please be in touch with me or Laura Russell or Maris Kristapsons as follows:
• John Sullivan: 845-454-7150 or e-mail: jtcsul@earthlink.net
• Laura Russell: 845-452-8220 or e-mail: lrussell@hvc.rr.com
• Maris Kristapsons: 845-635-8837 or e-mail: mariskr@yahoo.com
We may do a mailing on this later in the season, but it would be good to know how many people we're expecting. The schedule is as follows.
• Thursday evenings at Christ Church, Poughkeepsie, 7:30 PM.
o May 26
o June 2
o June 9
o June16
• Dress rehearsal, Monday, June 20, Vassar College Chapel, 7:30 PM.
The works will include:
• Te Deum, Maris Kristapsons
• Psalm 150, Cesar Franck
• Psalm 148, Gustav Holst
• A newly commissioned hymn by Don Filkins
• Other hymns arranged by the organist, Dr. Thomas Schmidt of St. Peter's Lutheran Church, NYC.
I'd invite all of you to sing too, but you're going to be busy doing other things, like attending the convention and being gracious hosts to all our out of town guests. Right? Right!

Finally, get out those duets and find a partner for the Members' Recital. We are on for the third of May at Grace Episcopal Church in Middletown, at 3:00 PM. Invite your choir, congregations, friends. It will be a really fun time.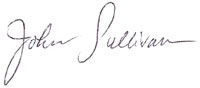 Membership News

Do you know someone who would like to join the chapter but hesitates to pay the full fee this late in the season? Suggest that they become a Chapter Friend now, and then upgrade to Regular Voting Member status later during our spring membership campaign. Contact Mary Caskey, Treasurer, at 845-534-2938 for more information.

A new printable edition of the membership roster has been posted in the Private area of our web site. If you need to be reminded of your username and password, please contact Susan LaGrande at 845-226-6496 or SUSANEL2@HOTMAIL.COM.

Eric Hepp has a new address:
24 Lormar Court
Wappingers Falls, NY 12590-2198
845-790-3381 or 845-489-2625
e-mail: erhepp@us.ibm.com
Please note that Eric's name has been added to the sub list. He is also looking for a regular place to practice. If you can offer time on your instrument, please contact him directly.

Jennifer Geibel has a new e-mail address: jgmus@yahoo.com.

Welcome to our newest member!
Bob Browne
20 Wantaugh Avenue
Poughkeepsie, NY 12603
845-485-8374
e-mail: brownekaton@aol.com

Obituary – Nora Z. Strudwick

Chapter member Nora Zeller Strudwick of Wappingers Falls, NY passed away on February 12th, 2005 with her family by her side. She was born November 5th, 1933 in New York City, NY and has resided in Wappingers Falls since 1962. She married Thomas Hyde Strudwick, her high school sweetheart, on June 20th, 1954. They recently celebrated their 50th wedding anniversary. In addition to her husband, she is also survived by four daughters and a son, as well as ten grandchildren.

She was well known in the area, having worked as a school nurse at Sheafe Road Elementary School from 1977 until her retirement in 2003. She was also a dedicated member of the First Presbyterian Church of Wappingers Falls, where she served as a Deacon and on the Session. As leader of the coffee hour for twenty years, she took pride in the Church's support of many children through Christian Children's Fund. She loved the organ and pursued this passion following her retirement, often playing at services on Sunday mornings. She studied organ with Gregory Citarella and was a member of this chapter.

Her funeral was held at the First Presbyterian Church on Elm Street in Wappingers Falls on Wednesday, February 16th, 2005. Memorial donations can be made to the Lustgarten Foundation for pancreatic cancer research at http://www.lustgartenfoundation.org, or to the Dutchess County SPCA, 636 Violet Ave., Hyde Park, NY 12538.


Obituary – Nancy Plummer Faxon

Nancy Plummer Faxon, 90, of Chestnut Hill, Massachusetts, composer, widow of organist George Faxon and mother of violinist Emily Faxon, died Tuesday, February 1st, at New England Baptist Hospital (Boston), after a brief and unexpected bout with leukemia.

Born November 19, 1914, in Jackson, Mississippi, Mrs. Faxon studied composition with Max Wald. Then, as a student of Nelli Gardini she won first prize in the National Composer's Clinic (1941).Although she continued to compose, it was singing, teaching and playing the piano and organ which dominated the next phase of her career. Among her major works are: Romans XII (1950), Toccata (1958), Prelude for Violin and Organ (1963), Lament of the Women Following After Joseph of Arimathea (1965), and Magnificat from A Christmas Fantasy (1975). A nearly-complete catalog of her compositions can be obtained at http://www.citylightsmusic.org(website maintained by her older daughter). A CD of some of her works is available at http://www.hhpstore.com.

COUNTDOWN TO CHICAGO!

The magnificent 2006 Chicago National Convention is just over a year away! We hope you can join us in the "Windy City" for our second AGO National Convention. We are thrilled to welcome you, as most of you were not at the first one; it was in 1925! Continue to watch your chapter's newsletter for upcoming interesting information about the 2006 ChicAGO convention!

Dennis Northway, ChM
Promotions Committee
Editor's Corner

This newsletter is published by the Central Hudson Valley Chapter of the American Guild of Organists. The editor is:
Susan LaGrande
12 Montrose Lane
Wappingers Falls, NY 12590
Phone: 845-226-6496 (home)
Fax: 845-226-1035
e-mail: SUSANEL2@HOTMAIL.COM
Contributions to this newsletter are always welcome. We have been very pleased to offer a member profile in previous issues. If you would like to be profiled, you may write your own biography (up to 500 words) or contact the editor to arrange an interview.