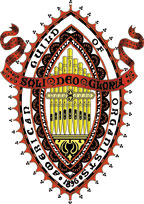 Newsletter
April 2005

Click here for the Newsletter Archive

Click here for a printable copy of the current newsletter



Dear Friends,

By now most of us have completed the heaviest demands of the liturgical year and are looking forward to the not so hectic days of spring. Actually, when you consider confirmations, first communions, weddings, graduations, spring concerts, planning for summer replacements, etc., this may not seem exactly like a time of rest. Nonetheless, for me, the liturgical seasons seem to mirror the rhythms of the natural world, of life itself, and working consistently in this vein has proven to be a privilege over the years. Even in denominations where the seasons are not heavily emphasized, there is still the awareness that at different times God is doing different things – asking us to be reflective, active, celebratory, contrite, trusting, thankful. Always thankful, I believe. A truly grateful heart is never unhappy.

And on to the business of this season. First a huge thanks to Susan Guse, St. John's Lutheran Church, and all who helped to make the Paul Jacobs workshop the success that it was. Although your recalcitrant dean was on the other side of the world, he heard rumors of the wonderful experience it was for those who participated. (They're still talking about it in Auckland!)

IT'S NOT TOO LATE to sign up for our next event – the annual Members' Recital at Grace Episcopal Church, Middletown; on Sunday, April 3 at 4:00 PM. Please contact Mary Caskey at 845-534-2938 or Boyd Herforth at 845-255-5298 to play in the Members' Recital, and PLEASE publicize it in your Sunday bulletins. Especially those of you whose congregations are geographically close to Middletown. I know one item on the program will be the variations on "Praise to the Lord, the Almighty" by Michael Burkhardt, an organ duet performed by the immediate past and current deans. (The four-foot pedaliter promises to be especially entertaining).

And it wouldn't be a newsletter if I didn't bring you up to date on the convention. We are coming down to the final days and things are happening rapidly. So please listen up and RSVP:
REGISTER! Over 125 people have done so already. If you want your choice of workshops, get that form in soon. And more than half the hotel rooms available at the Poughkeepsie Grand Hotel have already been taken. Don't miss out.
SUPPORT our chapter table with contributions of used (or unused) organ music, piano music, sets of choral works that you no longer can use, etc. Please, no old reference copies – we all have too many of those already. Bring music to the Members' Recital or call Lois Hoger at 845-229-7404 or anyone on the steering committee.
VOLUNTEER to be a bus captain, a hospitality person, a registration assistant, usher, ticket taker, gofer, or volunteer at large. Jennifer Geibel is the person to call for this area; you can reach her at 845-658-3218 or 973-769-1462.
I truly look forward to seeing all of you at the convention!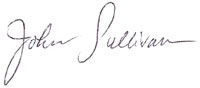 Local Organist Marks 100th Birthday

The Central Hudson Valley Chapter was honored to remember a distinguished fellow musician, Edward B. Greene, on the March 8th occasion of his one hundredth birthday. Chapter Dean John Sullivan, AAGO, arranged for flowers to be delivered to Mr. Greene's home in Poughkeepsie, to convey best wishes on the happy day.

When Mr. Greene's friend, Jack Davis, phoned to give greetings, Mrs. Greene said that Ted had just finished playing the Bach Passacaglia on the piano, with his step-daughter helping out by playing the pedal part!

Edward B. Greene graduated from Harvard in 1926. He sang in the Harvard Glee Club, under the direction of Archibald Davison. Mr. Greene also studied in Paris, with Nadia Boulanger. He taught at Wellesley for about nine years, and then became organist – choirmaster at Princeton University, leaving there to go into war-work. (His successor at Princeton was Carl Weinrich.)

Following WW II, Mr. Greene was an Associate Professor at Brown. In later years he was director of music at First Presbyterian in Poughkeepsie, where his wife Betty served as youth choir director. For many years he was also accompanist and assistant director of the Camerata Chorale, one of the Hudson Valley's leading choral groups. A number of his choral compositions were written for and performed by Camerata singers.

Mr. Greene maintains an active interest in a variety of activities, and he and his wife are faithful audience members at Poughkeepsie musical events, with Betty Greene continuing to sing in the Camerata Chorale.
Submitted by John A. Davis, Jr.
Organist-director, The Reformed Church, Poughkeepsie, NY
Organist-choirmaster, U.S. Military Academy, West Point – 1955-1985

Membership News

Siri Milkove has new contact information:
118 MacFarlane Road
Wappingers Falls, NY 12590
845-702-1915
Assistant Organist -Our Saviour Lutheran Church, Fishkill; Substitute - Christ Methodist; Fishkill
Directions to Grace Episcopal Church, Middletown

From I-84: Take Exit 3, Middletown. Follow 17M into Middletown, which becomes Dolson Avenue (will pass Campbell Plaza – Shop Rite -on your right). After going by the School on the left and the Park on the right, the next light is E. Main Street (Central Fire House). Turn left and then right onto Orchard Street. This becomes Depot St. at the next light, where you will see Grace Church across the street and to your left. You may park in the Middletown Thrall Library parking lot, or in the municipal lot just past the church on Depot Street (on your left).
From Route 17 – going West: Take Exit 122, Make a right at the stop sign. This road becomes East Main Street in Middletown. After crossing the railroad tracks, the next light is a 5-way intersection (Central Fire House). Stay on the right lane and continue on green light. Bear right onto Orchard Street This becomes Depot St. at the next light, where you will see Grace Church across the street and to your left. You may park in the Middletown Thrall Library parking lot, or in the municipal lot just past the church on Depot Street (on your left).

Countdown to Chicago!

The magnificent 2006 Chicago National Convention is just over a year away! We hope you can join us in the "Windy City" for our second AGO National Convention. We are thrilled to welcome you, as most of you were not at the first one; it was in 1925! Continue to watch your chapter's newsletter for upcoming interesting information about the 2006 ChicAGO convention!

Dennis Northway, ChM
Promotions Committee


Tracker Organ Available

The Church of the Resurrection (Episcopal) in Hopewell Junction has just replaced its little tracker organ with a Johannus instrument. The Jardine parlor organ is now for sale. For more information, please call the church at 845-226-5727.
Editor's Corner

This newsletter is published by the Central Hudson Valley Chapter of the American Guild of Organists. The editor is:
Susan LaGrande
12 Montrose Lane
Wappingers Falls, NY 12590
Phone: 845-226-6496 (home)
Fax: 845-226-1035
e-mail: SUSANEL2@HOTMAIL.COM
Contributions to this newsletter are always welcome. We have been very pleased to offer a member profile in previous issues. If you would like to be profiled, you may write your own biography (up to 500 words) or contact the editor to arrange an interview.