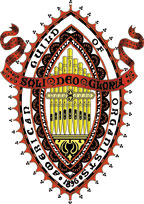 Newsletter
June 2005

Click here for the Newsletter Archive

Click here for a printable copy of the current newsletter


Dear Friends,
As I sit here wondering whether spring will ever come, I am reminded of the old adage, "Be careful what you wish for," and I pray that we will have moderate temperatures for our convention. As the days draw closer, there is a clear increase in the excitement among our committee members and volunteers as we try to nail down all the nitty-gritty aspects of the event. Who needs a mike? Did someone remember to get a volunteer to unlock the doors? Where are the buses going to park? What restrooms?
There is still time to be a part of this on whatever level you wish – as attendee, volunteer, all of the above. Give a call to Jennifer Geibel (658-3218) for volunteer info. But in the interim, I will let you know that the music sorting party will happen on June 7, Tuesday, at 7:00 pm at St. John's Lutheran. Call Lois Hoger (229-7404) if you wish to help. The stuffing of convention tote bags is happening on Monday, June 13, same place, same time. Call Connie Lacey (897-5962) if you wish to help with that.
And above all pray not only for good weather, but that this may be the experience it was meant to be – one of enrichment, learning, renewal, inspiration; that people may come and experience wonderful music and warm fellowship; and that everyone may return to his or her chosen calling with new dedication and joy in God's service. We've done our best; the outcome is in his hands.
Soli Deo Gloria!
Sincerely,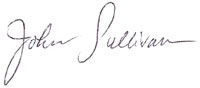 Each One–Reach One

The American Guild of Organists (AGO) and its Committee on Membership Development and Chapter Support have launched a comprehensive campaign for membership growth in 2005–2006. "Each One–Reach One" was enthusiastically endorsed by the AGO National Council at its spring 2005 meeting.

The campaign is strategically designed to stimulate membership retention and recruitment activities at all levels of the Guild – from the local to the national level.
Each One–Reach One is designed to be a grass-roots effort to strengthen Guild membership nationwide by inspiring and empowering local chapter members and officers to focus on membership recruitment and retention. A comprehensive list of initiatives has been developed by the AGO National Council and each of its national standing committees to motivate and inspire local efforts. In addition, all national standing committees of the Guild will focus on ways to build membership in 2005–2006, with a special emphasis on increasing the number of regular voting members. A grants and awards program, initiated in 2003 and administered by AGO National Headquarters, recognizes those chapters that excel in their membership growth efforts. Three chapters that have designed an outstanding and fully conceived membership development campaign for 2005–2006 will be awarded grants in the amount of $500 each. Three chapters that demonstrate the greatest increase in membership will receive an award in the amount of $500 each.

For further information about Each One–Reach One, please contact Jennifer Madden at 212-870-2311, ext. 4304, or e-mail jem@agohq.org.

Editor's Note – In keeping with the spirit of Each One–Reach One, we urge you to send in your dues and membership form without delay. A form was included in last month's newsletter and was mailed to all current members. For extra forms, click here or call the secretary, Susan LaGrande, at 845-226-6496. Dues may also be paid at the convention registration desk. In any case, renewals must be received by June 30, 2005. Do it today!


Other News from AGO Headquarters

The American Guild of Organists (AGO) is pleased to announce the creation of a new scholarship for AGO Pipe Organ Encounters – the ROBERT S. BAKER SCHOLARSHIP—established by Dr. Baker's family, friends, students, and Yale University colleagues. This permanently restricted fund will support scholarship awards to AGO Pipe Organ Encounters participants. Tax-deductible contributions in memory of Robert S. Baker may be sent to the AGO New Organist Fund, 475 Riverside Drive, Suite 1260, New York, N.Y. 10115. They may also be made online at www.agohq.org.

The American Guild of Organists (AGO) and the Associated Pipe Organ Builders of America (APOBA) are pleased to announce that increased support will be provided in 2005 for the AGO's flagship educational program for youth, Pipe Organ Encounters (POE). APOBA's generous grant of $20,000 is the largest corporate grant received to date supporting the AGO's POE program since its inception nearly two decades ago. The funding will help provide opportunities for hundreds of young people aged 13–19 to be introduced to the pipe organ, the King of Instruments. The AGO has organized seven unique Pipe Organ Encounter programs this summer. Full contact information for each POE can be found in The American Organist Magazine and online at www.agohq.org.

Membership News

• Apologies to Jimrae Lenser, whose phone number has been incorrect in the chapter directory for some time. Please make note of his correct phone number, which is 845-427-5884.
• Michael Linke has accepted a position as organist at Grace Evangelical Lutheran Church in Greenwood Lake, NY.

Editor's Corner

This newsletter is published by the Central Hudson Valley Chapter of the American Guild of Organists. The editor is:
Susan LaGrande
12 Montrose Lane
Wappingers Falls, NY 12590
Phone: 845-226-6496 (home) - Fax: 845-226-1035
e-mail: SUSANEL2@HOTMAIL.COM