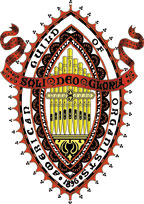 Newsletter
July 2005

Click here for the Newsletter Archive

Click here for a printable copy of the current newsletter



July 7, 2005

Dear Friends,

Greetings from a rather tired but totally awestruck dean. As you very well know by now, our convention was a roaring success. We had in excess of 250 attendees who enjoyed a spectacular series of recitals (all of which ended with standing ovations), an outstanding choral concert, informative and helpful workshops, an elegant banquet, inspiring worship in a variety of styles, opportunities to socialize and commiserate with other professionals, and exhibits representing a range of interests and needs. Thanks to well-organized transportation and logistics, we moved smoothly from one event to another, even when computers and weather did not cooperate, as they rarely do in my own experience. We have statistics that we could share, but to me the most telling one was that virtually all of the comments regarding the convention staff were checked as "Great" or "Good." In fact, the combined total for "Great" and "Good" was 90%.. This absolutely tells me that we did a good job. We also made a significant amount of money in this venture which will enable us as a chapter to do things we have always wanted to – scholarship funding and more extensive quality programming throughout the year. Stay tuned for the details.

But apart from the obvious success which we don't have to look far to see, there was a deeper goal accomplished in our efforts – a unification that took place over a long period of time and as the result of a sustained, disciplined effort. We worked like the dickens. When I stood on the platform of the Vassar Chapel, singing "When in our music God is glorified" along with nearly 500 other people, or when I asked those attending the banquet to rise and sing the Doxology as a table grace, I have to say that I have never been so proud of the convention committees, this chapter or the community of faith in this area. Sometimes it takes this kind of event to make us realize how blessed we truly are. A huge thank you to all who made this happen. You know who you are and what you did, and believe me, every contribution, no matter how little it may have seemed, moved us inexorably toward that goal. Let's strive to keep that positive momentum going in the near and distant future!

And speaking of the future, why not start with a picnic? Sub-dean Greg Citarella has offered us the use of his home for this event. Please bring a dish to share and celebrate summer with your colleagues. The picnic is scheduled for 4:00 to 6:30 PM on Saturday July 30, and board members please note that we have a business meeting preceding the larger gathering. (Click here for directions.)

So now that everything really big is over for most of us until September, let's take a moment to say "thank you" to the God of our understanding and refresh our bodies and spirits before another year of intense music making.

Thank you all once again for being the group of people that you are.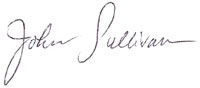 Directions to Picnic

From the north:
Travel south on Route 9 to Wappingers Falls. Landmarks to pass on Route 9: Dairy Queen, McDonalds. Turn right just before Pizza Hut, onto Old Route 9. Travel south on Old Route 9 approximately 500 feet. Greg's house is on the left side. Black Mailbox at the bottom of the driveway. Sharp left turn up the driveway or park on the street.
From the south and west:
Take Route 84 to Exit 13N (Route 9 North). Stay on Route 9 going north for 5 miles. Landmarks to pass: Wal-Mart, Volvo and Volkswagen dealerships. Once you see a Toyota Dealership on your left side, get into the left lane of Route 9. At the second traffic light after passing the Toyota dealership turn left on to Middlebush Road (County Rd 93). Travel 500 feet on Middlebush Road and at the next traffic light turn right onto Old Route 9. Travel approximately one quarter of a mile north on Old Route 9. You will pass Hudson Valley Karate Academy followed by new construction on your left side. Watch for a black mailbox on the right with the house number 784 written on it. There will be balloons or something to identify the driveway. Park in the driveway or on the street.
Membership News
Siri Milkove has accepted a position as Organist at St. Andrew's Episcopal Church in LaGrangeville, starting August 1. Good luck, Siri!


We are pleased to welcome five new members, three of whom came to us through their interest in the convention:

Convention Materials Available

We still have a limited number of convention program books and tote bags (complete with official water bottle) available for purchase. Prices are:
$15 for program book alone
$10 for tote bag alone
$20 for package: tote bag plus program book (as well as other materials provided to convention attendees)
If you are interested, please contact Susan LaGrande at 845-226-6496.
Letters from Scholarship Recipients

The Board has received letters of acknowledgement from the two young men who were awarded scholarships from the Margaret Pecoraro Memorial Scholarship Fund for 2005: Below are excerpts from their letters:
I want to thank you for your help in receiving the Margaret Pecoraro Scholarship Fund. I cannot quite express how much this means to me. Thank you and I hope to meet you sometime soon!
David Shin Park

I'm tremendously thankful that I was given this opportunity to expand my training as a high school organist, and therefore add a great stepping-stone to what I hope to be a professional career. I will be happy to write any type of report [about] what I will experience this summer thanks to the scholarship.
Michael Goodman
Organ Teachers Listed

The following chapter members are currently accepting new organ students:

Please contact them directly for more information.
Editor's Corner

This newsletter is published by the Central Hudson Valley Chapter of the American Guild of Organists. The editor is:
Susan LaGrande
12 Montrose Lane
Wappingers Falls, NY 12590
Phone: 845-226-6496 (home) - Fax: 845-226-1035
e-mail: SUSANEL2@HOTMAIL.COM