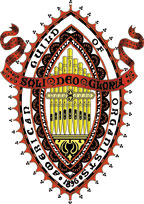 Newsletter
September 2005

Click here for the Newsletter Archive

Click here for a printable copy of the current newsletter



Dear Friends,

Greetings for the new season. It doesn't seem possible that summer is actually drawing to a close and the fall and winter lie ahead like a blank page. As I consider what needs doing immediately I also find that I don't want to lose sight of my long term goals. And for me, this is the time of year that works best for listing a few – very few – specific things that I hope to accomplish between now and June. Perhaps you have some of your own: taking a Guild exam, reviving an old but challenging piece, preparing something for the member's recital, learning a new work that is particularly demanding, exploring the compositions of a writer you've never performed before, making plans to attend the national convention next July. Whatever it is, I trust that you will find professional activities that will keep your music vital and interesting, both for you and your congregation. And by all means, let a board member know if there is a workshop we ought to sponsor to fill a particular need.

Specifically, we have some very interesting activities scheduled ourselves this year. Please consult the calendar for a full listing. The three dates to mark on your calendar right away are these:
• Sunday, September 25 – organ crawl in Cold Spring, to be followed by dinner at a local restaurant. We will need a reservation for this event, although there is no cost except for the dinner. We will also try to car pool.
• Friday, October 28 – a workshop on Baltic organ music at St. John's Lutheran, presented by Iveta Apkalna, a renowned organist from Latvia who will be giving a recital on Saturday, October 29.
• Saturday, November 5 – our annual Pedals, Pipes and Pizza, to be held this year at two locations: Union Presbyterian in Balmville, and Christ Episcopal in Poughkeepsie. Please call Sue LaGrande or Janet Nickerson if you are interested in helping out.

Finally, our somewhat overworked board, who are still reeling from the convention, would like to consider a new format for running the chapter. Each person will be assuming a specific area, e.g. publicity, education, etc., and will ask for folks from the membership to volunteer to serve. Please consider saying yes when a board member calls you. Each of these sub committees would be meeting a total of three to four times yearly, so the burden should not be great. The results could be very exciting, for we would not only reduce the board's workload, but we'd be getting a whole lot more exciting ideas for our various endeavors. If you just can't do it, you just can't do it, but every little bit helps. Even making a half dozen phone calls before an event is a huge contribution.

Have a great year and I look forward to seeing as many as can be there on the 25th.

Sincerely,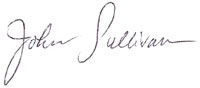 RESPONSE TO HURRICANE KATRINA
A Message from Frederick Swann, President,
and James Thomashower, Executive Director of the American Guild of Organists
NEW YORK CITY—The AGO National Council and Headquarters staff extend our deepest sympathies to the victims of Hurricane Katrina. In an effort to identify ways that we can help the dozens of AGO members and thousands of others who have been stricken by the devastating storm, Regional Councillors Sarah Hawbecker (Region IV) and Frances Nobert (Region IX) have volunteered to serve on a national AGO task force to consider how the AGO can respond to this crisis most effectively. If you wish to assist them, please contact Executive Director James Thomashower tel. 212-870-2311 (ext. 4300).
The National Council and staff have already discussed many potential ways to address the needs of those whose lives have been most profoundly disrupted. We are especially concerned about the 56 members of the New Orleans Chapter and the 17 members of the South Mississippi Chapter, since both chapters were in the direct path of the hurricane. We would welcome any news about the well-being of the members of those chapters.
Praying for those who have been dislocated or harmed by the storm and sending a monetary donation to a respected charitable organization such as the Red Cross, the Salvation Army, or a denominational organization with a disaster relief program are the two actions that Council and staff recommend for those who wish to take part immediately in the relief effort. A detailed list of organizations accepting monetary donations can be found at this link. We are also studying the possibility of accepting donations at AGO Headquarters on behalf of the New Orleans and South Mississippi Chapters, and having Headquarters contribute directly to one of the agencies referenced in the list above. In addition, the Membership Committee is reviewing a plan to waive the national portion of dues for the 2005–2006 fiscal year for members who were directly affected by the storm. Another suggestion we are evaluating is for the AGO to serve as a clearing house for donations of sheet music which, at some point in the future, can be distributed to those individuals and institutions whose music libraries were destroyed by the hurricane.
In the weeks ahead, the AGO will establish a formal response plan that will likely have many components. We will keep you apprised of our progress, and we will ask for your help in communicating the plan to your constituents, just as we ask now for your assistance in sharing this letter with the members of your chapter and district leadership.
Directions to Organ Crawl in Cold Spring, NY

1. To Our Lady of Loretto: From Rte I-84, take Rte 9D south to the village of Cold Spring. Watch for the traffic light at the intersection of Rte. 9D and Main Street (Rte 301). Turn right, toward the river. Continue for four blocks, and then turn right on Fair Street. The church parking lot is on the right side of the street.

2. To St. Mary's in the Highlands: From Our Lady of Loretto, turn left from the parking lot onto Fair Street. Turn left onto Main Street. At the traffic light, turn right onto Rte 9D. Immediately turn into parking lot at St. Mary's. (We will probably leave our cars at St. Mary's and walk to the restaurant and back, no more than 4 blocks.)

Membership News

• Eric Hepp has been appointed to fill the vacancy on the Board resulting from Al Reese's departure. (As immediate past dean, Al was a board member ex officio.) Eric's organizational skills were so valuable during the convention that we are very pleased to have him on the board.

• We are pleased to welcome several more new members. We're glad to have you with us, and we hope you will all become active members!

Joyce B. Auchincloss
508 Woodstock Road
Millbrook, NY 12545
Phone:845-677-6476
pedaler32@juno.com
Organist, Lyall Memorial Federated Church, Millbrook
Joyce is a former chapter member who has recently returned to the area. She actually rejoined the chapter in May, but through an oversight her contact information has not been announced until now. Her husband Gordon is also known to many of us as an organbuilder. Please give them an especially warm welcome when you see them!

Raymond C. Corey, BS, MS (Juilliard)
40 Alicia Court
Poughkeepsie, NY 12601
845-229-5438
Recently (September 1) retired from Church of the Messiah, Rhinebeck, NY
Ray is another former member who is rejoining our chapter after a considerable absence. We're glad you're back!

Carol Weber, BS, MS (Juilliard)
76 Prospect Street
New Paltz, NY 12561
hanscarolweber@cs.com
Organist/Choir Director/Music Director, Grace Lutheran Church, Teaneck, NJ 07666
Carol and her husband Hans attended the AGO Regions II & III Convention in June and many of us had a chance to meet them there. Welcome, Carol!

Justine Dux
PO Box 966
Millbrook, NY 12545
845-677-5835
justibabi3@optonline.net
Justine studies organ with Susan Guse and is assistant organist at St. John's Evangelical Lutheran Church in Poughkeepsie.

• Now that Al Reese has retired from the Army, he and Lois have moved to Norfolk, VA. As of August 15, their new contact information is:
Mr. & Mrs. Alan D. Reese
3707 Riverside Drive
Norfolk VA 23502
757-233-2007
aloreese@cox.net
We miss you guys! Let's keep in touch!

• Jimrae Lenser has accepted a position as Choir Director/Accompanist for the Student Chapel Choir at Marist College in Poughkeepsie.

• Joseph Bertolozzi has accepted a position as Choirmaster at St. Denis (RC) Church in Hopewell Junction. His duties at the 9:00 AM Mass will leave him available to substitute at later services, or on Saturday evening.


Latvian Organist to Give Workshop, Concert in October

On Saturday, October 29, Iveta Apkalna will play a recital at St. John's Evangelical Lutheran Church in Poughkeepsie. The previous evening, Friday, October 28, she will present a workshop for CHVAGO members and guests, at which she will provide some background on the history of organ music, organs, and organists in the Baltic states (Latvia, Lithuania, and Estonia), with an emphasis on Latvia, and she will play some representative selections.

Hailing from the Eastern European nation of Latvia, 29-year-old Iveta Apkalna is already counted among the top concert organists in Europe, and her career has been marked by numerous accomplishments and honors.

At the age of 16 she was the official organist during Pope John Paul II's 1993 visit to Latvia, and accompanied the Pope's mass in Aglona. Graduating with distinction from the Latvian Academy of Music in both organ and piano, she then won third prize at the 1997 Lahti International Organ Competition in Finland, first prize at the 1998 North London Piano School Competition in England, and third prize in 1999 at the International Ciurlionis Organ Competition in Lithuania.

Iveta won a full scholarship at the London Guildhall School for Music and Drama where she obtained the Music Performance Diploma with Distinction in 2000. She then went on to win the Bach Ancillary Prize at the Royal Bank Calgary International Organ Festival and Competition in Canada in 2002, and first prize at the 3rd International Tariverdiev Organ Competition in Kaliningrad, Russia, in 2003.

In May 2003 she obtained a soloist degree at the Staatliche Hochschule für Musik and Darstellende Kunst in Stuttgart, Germany, and the following year she was the recipient of the annual Grand Latvian Music Award. Iveta has been invited to perform at several international organ festivals and has given recitals throughout Europe.
She has recorded three commercial CDs, the most recent one featuring the world premiere recording of Jean Guillou's breathtaking transcription of Prokofiev's famous "Toccata." In July 2005 this release earned her one of the most prestigious prizes for classical music in Europe, the German-based "ECHO-Klassik," in the category "Instrumentalist of the Year," the first time this category has ever been won by an organist. The award ceremony will be broadcast live on German television on October 16th.

This is Iveta's first visit to the United States. Prior to her recital at St. John's in Poughkeepsie, she will also be a featured performer in Long Island at the triennial Latvian-American Organists' Guild convention, and will be performing at St. Peter's Lutheran Church in Manhattan.
List of Organ Teachers

The following chapter members have indicated that they are accepting new organ students. Please contact them directly if you would like more information.

Joyce B. Auchincloss 845-677-6476
Gregory Citarella 845-297-7693
Raymond C. Corey 845-229-5438
Donald Filkins 845-518-2991
Merellyn Gallagher 845-677-9896
Peter Hall 845-343-4995
Boyd Herforth 845-255-5298
Patricia R. Maimone 845-446-2395
Darren Motise 845-223-3949
Janet Nelson Nickerson 845-561-0763
Beverly Simmons 845-463-1249
Charles Surber 845-223-4824
Carol Weber 845-255-8293
Convention Materials Available

We still have a limited number of convention program books and tote bags (complete with official water bottle) available for purchase. Prices are:
$15 for program book alone
$10 for tote bag alone
$20 for package: tote bag plus program book (as well as other materials provided to convention attendees)
If you are interested, please contact Susan LaGrande at 845-226-6496 or SUSANEL2@HOTMAIL.COM.
Editor's Corner

This newsletter is published by the Central Hudson Valley Chapter of the American Guild of Organists. The editor is:
Susan LaGrande
12 Montrose Lane
Wappingers Falls, NY 12590
Phone: 845-226-6496 (home) - Fax: 845-226-1035
e-mail: SUSANEL2@HOTMAIL.COM