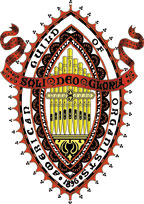 Newsletter
October 2005

Click here for the Newsletter Archive

Click here for a printable copy of the current newsletter



Dear Friends,

As always there is so much going on in this fast paced, borderline-manic world of ours that we can quickly become overwhelmed and discouraged. Natural disasters, wars, violence, crime – some in our own towns, havens we thought of as sleepy villages. I know for me the temptation is to concede the impossibility of making the world right and just giving up. And then something happens to change my perspective.

This time around it was the message in the October TAO by our chaplain, Gregory Norton. I recommend it for your perusal and reflection, but until you get to it, let me quote his recurring motif: You never know. If you've ever been a teacher, you may have had the experience of having a former student come up to you quite out of the blue and say "When I was in your class, you said … and that has helped me so much!" Usually I don't even remember saying whatever it was, but "you never know." Once after a recital, a friend told me that one particular piece (Willan's Epithalamium) had turned his depression around. You never know. So I keep practicing, and going to rehearsals and reviewing music and attending staff meetings and planning my next prelude and postlude – because you really never do know how much God can do with the little contributions we make to his design.

Meanwhile, there's a lot of music happening out there. Please check the calendar – I don't need to repeat everything, although I will note that David Higgs will be playing at Vassar this coming Sunday (10/2). I also suggest that we all get down to West Point on the 13th and support our good friend Tom Schmidt who did so much for our convention! If you were at the convocation in Vassar Chapel, you know what I'm talking about. But let's also do our best to support each other's programs. We can't all get to every one of them, but if you want an audience, you also need to be an audience – at least sometimes.

Our own chapter, in association with St. John's Evangelical Lutheran Church in Poughkeepsie, is sponsoring a Workshop on Baltic Organ Music at St. John's on Friday, October 28. The presenter will be Iveta Apkalna, a renowned organist from Latvia who will be giving a recital at St. John's the following evening (see page 4 for photo and biography). You need a reservation for the workshop. There is no charge for chapter members, but non-members will be asked to pay a nominal fee. For information and reservations, call Maris Kristapsons at 845-635-8837.

Our Pipes, Pedals and Pizza event is coming up on November 5. Let your piano students and other teachers know about it. See the calendar for more details.

A very hearty thank you to Meredith Baker for a wonderful review of the convention in the October TAO – complete with her own photo. Kudos, Meredith! And thanks to all who helped commemorate 9/11 and to those who held benefit performances for hurricane relief. There are too many to mention and I'm sure to forget someone, so please accept this blanket thanks on behalf of your colleagues. I know we all appreciate the efforts. You should also be aware that the chapter board elected to send a contribution to the national fund which will go specifically to help organists who lost their churches in these recent disasters. Please feel free to contribute to that cause if you are able. We were convinced, as a board, that the fund is both legitimate and effective.

Sincerely,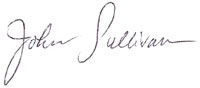 Directions to St. John's Evangelical Lutheran Church, Poughkeepsie

From the Mid Hudson Bridge: After crossing the bridge, continue on Rte 44-55 East through 10 traffic lights. The eleventh traffic light should be Grand Avenue. Turn right onto Grand Avenue and go through two lights (Fulton Avenue and College Avenue). The third light will be Hooker Avenue, where you will turn left. Then take the second right onto Wilbur Boulevard, opposite the Chinese take-out. St. John's is on the left about a quarter- to a half-mile down the road. Ample parking is provided in a well-lighted lot. There will be signs to direct you to the meeting location.

From the north: Take Rte 9 south to Rte 44-55 east and follow above directions.

From the south: Take Rte 9 north to Rte 44-55 east and follow above directions.

From the east: Take Rte 44-55 West to Raymond Avenue. Turn left on Raymond and go to the end of the street. Turn right onto Hooker Avenue and proceed about half a mile to Wilbur Boulevard, which is the third "real" left, opposite the same Chinese take-out mentioned above.
Obituary – Henry VanSeters

Henry VanSeters, of Cornwall-on-Hudson, passed peacefully on Tuesday, Sept. 20, 2005 at the Elant of Goshen Facility following a short illness.

Born Feb. 14, 1922 in Passaic, N.J., he was the son of John Jacob VanSeters and Irene Elizabeth Bullis, originally from Hellevoetsluis and Ouddorp, Holland.
Growing up in the Wallington-Garfield- Passaic, NJ area, his fascination with pipe organs began. He started playing at age 10, apprenticing in his teens and later becoming a pipe organ builder, technician and installer for M.P. Moeller Co. in Hagerstown, MD.

During WW II, with his keen sense of hearing, he was assigned underwater sound, radar and sonar duties in the US Coast Guard for four years, crossing the Atlantic 18 times and the Pacific nine items. After the war, he returned to M.P. Moeller Organ Co. and was chosen from 16 applicants to be the assistant curator of the United States Military Academy (USMA) organs at West Point, NY
While serving under the Cadet Chapel's first three organists, Frederick Mayer, John A. Davis Jr. and Lee Dettra, he guided the rebuilding and expansion of the famous orchestral organ. It was all made possible through gifts and memorials, from 211 sets of pipes (ranks) to more than 324 ranks making it the largest church pipe organ and third largest organ in the world. In addition to the Chapel organ, he maintained, tuned and rebuilt the Post Chapel, Catholic Chapel, Old Cadet Chapel and St. Martin's Chapel organs, all on the USMA post.

John A. Davis Jr., organist-choirmaster of the USMA for 30 of the 42 years during which Henry served said, "No one cared more for the well-being or the progress of the famed Chapel organ than Mr. VanSeters. His ability and vision were of inestimable value in guiding all of us who had anything to do with the instrument and his personal friendship was greatly cherished."

In addition to maintaining and rebuilding numerous organs in the Hudson River Valley, he built five pipe organs for various churches, including his home church, The Netherlands Reformed Congregation of Clifton, NJ. He was a frequent consultant to churches and attended American Guild of Organists, American Institute of Organbuilders and American Pipe Organ Builders yearly conventions. He was also an avid pursuer of technological design and developments.

Funeral services were held on September 24 at Vander Plaat Colonial Home in Fairlawn, NJ.

In lieu of flowers, contributions may be made to the church of one's own choice.


Latvian Organist to Give Workshop, Concert in October

On Saturday, October 29, Iveta Apkalna will play a recital at St. John's Evangelical Lutheran Church in Poughkeepsie. The previous evening, Friday, October 28, she will present a workshop for CHVAGO members and guests, at which she will provide some background on the history of organ music, organs, and organists in the Baltic states (Latvia, Lithuania, and Estonia), with an emphasis on Latvia, and she will play some representative selections.

Hailing from the Eastern European nation of Latvia, 29-year-old Iveta Apkalna is already counted among the top concert organists in Europe, and her career has been marked by numerous accomplishments and honors.
At the age of 16 she was the official organist during Pope John Paul II's 1993 visit to Latvia, and accompanied the Pope's mass in Aglona. Graduating with distinction from the Latvian Academy of Music in both organ and piano, she then won third prize at the 1997 Lahti International Organ Competition in Finland, first prize at the 1998 North London Piano School Competition in England, and third prize in 1999 at the International Ciurlionis Organ Competition in Lithuania.

Iveta won a full scholarship at the London Guildhall School for Music and Drama where she obtained the Music Performance Diploma with Distinction in 2000. She then went on to win the Bach Ancillary Prize at the Royal Bank Calgary International Organ Festival and Competition in Canada in 2002, and first prize at the 3rd International Tariverdiev Organ Competition in Kaliningrad, Russia, in 2003.

In May 2003 she obtained a soloist degree at the Staatliche Hochschule für Musik and Darstellende Kunst in Stuttgart, Germany, and the following year she was the recipient of the annual Grand Latvian Music Award. Iveta has been invited to perform at several international organ festivals and has given recitals throughout Europe.
She has recorded three commercial CDs, the most recent one featuring the world premiere recording of Jean Guillou's breathtaking transcription of Prokofiev's famous "Toccata." In July 2005 this release earned her one of the most prestigious prizes for classical music in Europe, the German-based "ECHO-Klassik," in the category "Instrumentalist of the Year," the first time this category has ever been won by an organist. The award ceremony will be broadcast live on German television on October 16th.

This is Iveta's first visit to the United States. Prior to her recital at St. John's in Poughkeepsie, she will also be a featured performer in Long Island at the triennial Latvian-American Organists' Guild convention, and will be performing at St. Peter's Lutheran Church in Manhattan.


Countdown to ChicAGO!

For the first time in the history of the American Guild of Organists, three chapters have joined forces to present an AGO National Convention! Join us as the Fox Valley Chapter, the North Shore Chapter, and the Chicago Chapter of the AGO welcome you to magnificent Chicago! From July 2 to 6 we will do our best to give you an unforgettable musical adventure! We are just about to announce our entire star-studded lineup: extraordinary performers, programs, choirs, venues and opportunities to grow! Visit our Web site frequently for updates and to register. See our link on the National Headquarters Web page at www.agohq.org/2006/.

See you in the Windy City!

Dennis E. Northway, Ch.M.
Promotions Chair
2006 ChicAGO Convention
Membership News

• Joseph Bertolozzi has accepted a position as Choirmaster at St. Denis (RC) Church in Hopewell Junction. His duties at the 9:00 AM Mass will leave him available to substitute at later services, or on Saturday evening.
• Joanne Reed has accepted a position as Organist/Choir Director at Holy Trinity Episcopal Church in Pawling, NY.
• We are glad to welcome Grant Chapman as a new member of our chapter. Grant is known to many of us as the curator of the organ at the Cadet Chapel, US Military Academy, West Point. (succeeding Gary Ferguson). His contact information is:
William Grant Chapman
PO Box 157
West Point, NY 10996-0157
845-446-7416
wchapman@attglobal.net
• Your editor happened to run into Clara Miller at the supermarket this past week. At the age of 96, Clara still looks very well, but she admits to slowing down. "I don't get out much," she said, adding that she retired this past June from her long-time position as organist at the Christian Science Church in Poughkeepsie. Clara won local notoriety in June of 2002 when she earned a bachelor's degree in music from SUNY New Paltz. (Click here to read the June 2002 newsletter, which contains a reprint of a newspaper article about Clara's accomplishment.)
List of Organ Teachers

The following chapter members have indicated that they are accepting new organ students. We are in the process of soliciting brief biographies from each of them, which will be posted on our web site as they are received. Please contact the teachers directly if you would like more information.

Joyce B. Auchincloss 203-754-2840
Gregory Citarella 845-297-7693
Raymond C. Corey 845-229-5438
Donald Filkins 845-518-2991
Peter Hall 845-343-4995
Boyd Herforth 845-255-5298
Patricia R. Maimone 845-446-2395
Darren Motise 845-223-3949
Janet Nelson Nickerson 845-561-0763
Beverly Simmons 845-463-1249
Charles Surber 845-223-4824
Carol Weber 845-255-8293
Editor's Corner

This newsletter is published by the Central Hudson Valley Chapter of the American Guild of Organists. The editor is:
Susan LaGrande
12 Montrose Lane
Wappingers Falls, NY 12590
Phone: 845-226-6496 (home) - Fax: 845-226-1035
e-mail: SUSANEL2@HOTMAIL.COM