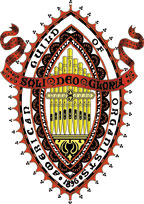 Newsletter
November 2005

Click here for the Newsletter Archive

Click here for a printable copy of the current newsletter



Dear Friends,

It hardly seems possible, as I begin this letter, to realize that the next time I write we will already be in the season of Advent. Even so, at times it takes an effort to remember that it's not actually the week before Christmas. It happens that I send Thanksgiving cards, mostly to people I won't see and who are very dear to me. When I went to buy some the other day, I had quite a little search in the local Hallmark store. On October 26, what was left of Halloween goods were marked down 50%, the Christmas ornaments were pyramided so that it was difficult to avoid toppling them, and the few Thanksgiving items were tucked into an obscure corner. Sad, because we have so much to be grateful for, so much for which we need to say thank you.

This weekend saw two wonderful musical happenings, distinct, yet both inspiring in similar ways. First there was Iveta Apkalna's lecture and recital. If you missed either one, you missed something valuable. Part of what Iveta talked about in her lecture was her belief in the quality of music rather than quantity, and her conviction that performing is about making music, not about being perfect, much less about garnering awards and winning prize money. A very well articulated philosophy by a young woman of only twenty-eight. And the recital was a virtuoso display of fine talent and an introduction – for many of us – to a number of unfamiliar composers and pieces. Many, many thanks to Maris Kristapsons, Susan Guse and St. John's for bringing this event to us. And extra kudos to Maris for the complimentary CDs of Latvian organ music.

The other event, of course, was Jack Davis's program on Sunday. A wonderful and enjoyable program as always, with his well balanced musical sense, an awareness of what will bring joy to an audience and an exciting combination of musical ensembles and forms. Jack is clearly at the other end of the experience spectrum, and while I won't divulge his age, suffice it to say that he has been playing in public for sixty plus years. And if you have the occasion to speak with him, you will probably discover a philosophy that is not far removed from Iveta's. He does it for the love of the art and for the joy of the listener, not for some kind of external recompense.

And so, this Thanksgiving, may I suggest that we take the opportunity to give back what has been so freely given to us – music, God's great gift. I am not suggesting that we donate professional services rather than accept a salary, but that we recall what it is that makes music an art and not just an occupation, that we rededicate ourselves to excellence by accepting the challenges that God gives us, and that we never forget to say thank you – "with hearts and hands and voices."

On a practical note, please remember that we have our Pedals, Pipes and Pizza event coming up this Saturday. Please check the calendar and bring your piano students – or spread the word to your piano teacher friends.

Also, please make special note of Thomas Schmidt's recital, coming up at West Point on November 13. Tom was a great help in planning the convocation service during our recent convention and it would be really nice if a whole lot of us showed up for this event.

A Blessed Thanksgiving to you all!

Sincerely,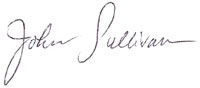 Membership News

• Carol Weber has a new e-mail address: Weberhanscarol@aol.com
• Alice Cann has a new e-mail address: AliceCann@netscape.com
Organ Recital by David Higgs
reviewed by Mary S. Caskey
On October 2, a bright, sunny Sunday, a well-attended and exciting program occurred at the Vassar Chapel in Poughkeepsie. The occasion was the first of organ recitals to be given in memory of Donald M. Pearson, the late organist and professor of music at Vassar College.
The recitalist for this special occasion was the internationally known and highly respected David Higgs. He is Chair of the Organ Department at Eastman School of Music, chosen at a relatively young age because of his incredible skill as a teacher and as a performer of all types of music, and for his enthusiasm and ability to reach out to all listeners.
Mr. Higgs began with Sowerby's Comes Autumn Time with the quip "October should be autumn." The Schumann Canon in B Minor was cleverly registered; then the majestic Pièce Héroique of Franck. Again, delightful registration for David Conte's Soliloquy. Mr. Higgs introduced the Bolcom Free Fantasia on "O Zion, Haste" and "How Firm a Foundation" by describing how each melody (and we had to sing "O Zion") was treated separately, then interwoven with the other. The work demanded thought.
After a brief intermission, we had the grand and glorious pleasure of Mr. Higgs' interpretation of The Ninety-Fourth Psalm by Julian Reubke. This is a work by a young German who, after being greatly influenced by Wagner and Liszt, died at age 24. Read the Psalm. The music is overpowering. The registration of each section was superb. In all, this was an experience to be savored a long time.
After a standing ovation, Mr. Higgs played a Prelude by Kittel – a bright, happy work.
Incidentally, the entire program was played from memory.
"My Life as a Musician" – Lecture by Iveta Apkalna
Reviewed by Susan LaGrande
About twenty members and guests gathered in the sanctuary at St. John's Evangelical Lutheran Church in Poughkeepsie on Friday evening, October 28, to hear Latvian organist Iveta Apkalna speak about her life in music. This vital, attractive young woman spoke in fluent English not so much about her accomplishments, which are many, but about her philosophy about music and performing. English did fail her at one point when she was trying to explain her experience with competitions; turning for help to Maris Kristapsons, she came up with something like: "It's not always the person who finishes in first place who wins the competition."
Iveta intended to illustrate her comments with video clips, which technical difficulties rendered unavailable until after she had been speaking for some time. By then we were very curious and I think the illustrations made more impact than they might have otherwise. Despite the poor sound quality from speakers the size of a quart of milk, I was most interested by Iveta's "music video" of Henri Mulet's "Tu Es Petra" from Equisses Byzantines. The visual treatment was a highly impressionistic rendering of a high-speed railway train, with a clear correlation between the tracks and the organ manuals and between the locomotive and the pedals. I think if this video were shown on VH-1 or MTV, it might tap a whole new audience for organ music – which is one of Iveta's stated goals.
Iveta's wonderful, well-attended concert the following evening began with the same Mulet piece and concluded with Guillou's transcription of Prokofiev's Toccata, which was premiered on her newest CD Himmel und Hölle, winner of the ECHO-Klassik award (the European equivalent of the Grammy award). As an added treat, Iveta gave us an encore played entirely on the pedals, complete with glissandos.
Given the number of musical events this past weekend, I am disappointed but not surprised that chapter members were poorly represented. I hope that more of us will have the good fortune to hear Iveta when she returns to the United States in the future. In the meantime, her CDs would be well worth borrowing from those who were lucky enough to purchase them at the concert.
Request for Volunteers
We received the following note from John Vanderlee of the local branch of the New York Theatre Organ Society:
I am looking for people who might be willing to assist the reconstruction of a Wurlitzer pipe organ to be installed at Roosevelt High School in Hyde Park. Requested talents are quite diverse: people wiling to work with their hands, people to handle E-bay sales of surplus organ parts (our primary form of fundraising), inventorying organ parts, tracking our sales, just "wanting to be helpful", etc.
The rebuilding work requires only 1 day/week, generally an evening, but different arrangements can be made if necessary. Work shop space: pleasant, (dis)Organ-ized, plenty of light, heat and AC. Downtown Poughkeepsie and occasionally at the High School.
Our motto: If you can't bring Mohammed to the mountain, we'll bring the mountain! –referring to the idea that to get younger people to be interested in a pipe organ, you bring the most "fun" pipe organ to where kids are most likely to be.
Contact me at 845-437-7342
Editor's Corner
This newsletter is published by the Central Hudson Valley Chapter of the American Guild of Organists. The editor is:
Susan LaGrande
12 Montrose Lane
Wappingers Falls, NY 12590
Phone: 845-226-6496 (home) - Fax: 845-226-1035
e-mail: SUSANEL2@HOTMAIL.COM