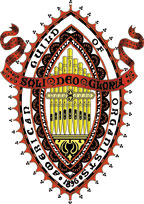 Newsletter
December 2005

Click here for the Newsletter Archive

Click here for a printable copy of the current newsletter



Dear Friends,

"You may be the only Bible some people ever read." So said the preacher. Kind of a scary thought, for me at least. I'd hate to think that someone's only contact with the entire Judaeo-Christian tradition was through me on a bad day. Of course, none of us, myself included, can possibly carry that entire message; we're lucky to be able even to hint at the enormity of it. But we've made the commitment and in following through with the day to day work of being God's instruments of peace, we trust that if God so chooses we may serve as someone's entry point into the great mystery of God among us.

And that is the segue into my one little thought for us in the business of church music this Christmastide: We may be presenting the only live music that some people will hear this season; we may be offering the only opportunity for some folks to "pray twice" as they sing; we have been given a great gift and a rare opportunity. With that in mind, I believe I know what I need to do: to share music, carefully chosen, diligently prepared and joyfully performed – music of the highest quality of which I am capable at this time and in this place. Yes, I still intend to practice, but I also intend to enjoy every last note. It's the least I can do to repay God for this unparalleled blessing.

Having said that, may I urge you to please check the calendar for all the wonderful opportunities to be on the other end of the musical experience. There are more events than most of us will be able to think of attending – especially since there are also some simultaneous happenings. But let's all do our best to support one another in these endeavors. Also please make sure we know what you are doing so we can include your events in the newsletter.

We will not have a chapter event in December, but our Spuds and Sundaes is tentatively scheduled for January 22 (snow date, 1/29). Please pencil this in your new calendar and plan to join us for a fun time of food and fellowship. Details to follow next month.

A very joyous Christmas to you and yours.

Sincerely,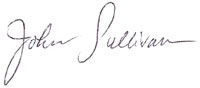 Membership News

A corrected version of the membership roster is available on our web site at www.chvago.org, in the Private area (contact Susan LaGrande for your USERID and PASSWORD). If you do not have internet access, please mark your printed copy from last month's newsletter with the following corrections:

Two membership renewals were received too late for inclusion. Please add the following:


Denise Bassen
18 Flower Road
Hopewell Junction, NY 12533
845-226-1564
dbassen@msn.com
Director of Music, Freedom Plains Presbyterian Church, Freedom Plains


Robert I. Browne
20 Wantaugh Avenue
Poughkeepsie, NY 12603
845-485-8374
brownekaton@aol.com



Maris Kristapsons' position was incorrectly listed in the roster. It should read: Organist, St. Paul's Episcopal Church, Poughkeepsie; Organist, Poughkeepsie Latvian Ev-Luth Congregation


Jennifer Geibel's mailing address should be: P.O. Box 534, New Paltz, NY 12561


Jay and Jeanne Shupe's winter address is:
224 Cedarwood Circle
Seminole, GL 33777-3966
They will return May 1, 2006
COUNTDOWN TO CHICAGO!

Make plans now to enjoy stunning events before and after the AGO National Convention in Chicago, July 2–6, 2006. A pre-convention event in celebration of the restoration of the four-manual, 44-rank E.M. Skinner (Op. 528, 1925) at First United Methodist Church of Oak Park, Illinois will present KEN COWAN on Saturday, July 1, 2006 at 7:30 p.m. The cost of the recital is $15, which includes transportation from the convention hotel. Tickets may be purchased in advance by checking the box marked PRE-CONVENTION EVENT–FIRST UNITED METHODIST, OAK PARK on the ChicAGO 2006 Convention registration form printed monthly in TAO Magazine. More information is available online at www.fumcoakpark.org/cowan. In addition, stay a bit longer and join in the Berghaus Organ Company's tour of three instruments, a recital by CHERRY RHODES, and a buffet dinner. The event begins in the early afternoon of July 7th. Reservations may be made on your registration form by checking the POST-CONVENTION EVENT; the cost is $15.00. Complete convention information can be found online at www.agohq.org/2006 and in TAO Magazine.
We hope to see you in Chicago!
Dennis E. Northway, Ch.M.
Promotions Chair
2006 ChicAGO Convention

Editor's Corner

This newsletter is published by the Central Hudson Valley Chapter of the American Guild of Organists. The editor is:
Susan LaGrande
12 Montrose Lane
Wappingers Falls, NY 12590
Phone: 845-226-6496 (home) - Fax: 845-226-1035
e-mail: SUSANEL2@HOTMAIL.COM