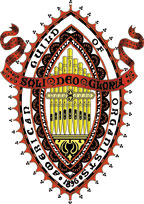 Newsletter
January 2006

Click here for the Newsletter Archive

Click here for a printable copy of the current newsletter



Dear Friends,

Since last year, I have acquired a new computer and have yet to learn how to transfer the files from my old iMac. So ends any possibility of repeating what I said as we entered 2005. It may have had something to do with the convention. You do remember the convention, don't you? Believe it or not, just yesterday I got a clipping from the Philadelphia chapter newsletter, where several of the attendees shared their experience – they loved it! It was rewarding to read these reviews, not just as an ego-feeding exercise, but to be reminded that what we do has consequences, sometimes far reaching ones. Hearing that people benefited from our efforts is a reminder that those efforts are never in vain, although the results are sometimes not immediately apparent.

One thing I know I wrote about last year was the practice of making resolutions and the advisability of making them very specific. Personally I prefer to think of these as goals, so that when I fall short of them, as being human I probably will, it is easier to recover and continue to plug away. I will share one of my personal goals for this year, mostly to plug a book that I've been reading since my Advent retreat: Sabbath by Wayne Muller. In his introduction he states, "...when we are moving faster and faster, every encounter, every detail inflates in importance, everything seems more urgent than it really is, and we react with sloppy desperation." So one of my personal goals this year is to find a prolonged – more than one hour – period of quiet time each week, as well as a short time each day. We'll see how I do.

As a chapter, I'd like to see us accomplish two goals: One, to avoid "sloppy desperation," it would be nice if we could get our new committee structure in place, so that work can proceed at a gentle and steady pace, and not exhaust board members, who are just as busy as all the rest of us. The implication for us is this: if asked to serve on a committee, please consider doing so. If you have not been asked and would like to, please contact anyone on the board.

The second, more or less mandated by national, is the "Each One Reach One" campaign. I hope we will all take this seriously, because we have really fine things going on in this organization. The convention was a one shot deal, but it grew out of a sustained dedication and a commitment to an ideal. Those qualities are not one-shot affairs.

Why not start thinking of people you might invite to our social on January 22, which follows Pat Maimone's wonderful recital in Middletown. Or contact our communications committee with names of people who might be interested in our joint event (with NYTOS) at the Bardavon on January 28. The details of these events are listed below; click here for a printable flyer. Also, let board members know about your events so that we can publicize them. Remember: these things only work if we all work at them.

Have a wonderful 2006!

Sincerely,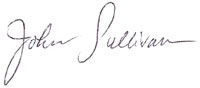 Membership News

• Joyce Auchincloss is recovering from back surgery. She is doing well, but faces a slow rehabilitation and is currently unable to play the organ. Please keep her in your thoughts and prayers.

AGO Awarded $20,000 NEA Grant

AGO will receive a grant in the amount of $20,000 from the NEA's "Access to Artistic Excellence" program to support performances of new music at the AGO National Convention in Chicago, Ill., July 2–6, 2006. Since the NEA's founding in 1965, this is the first time the Guild has been recognized with an NEA grant award. "Although AGO National Headquarters staff coordinated the preparation and submission of the NEA grant application, this award would not have been possible without the generous assistance of the 2006 AGO National Convention steering committee and many other friends of the organ," stated AGO Executive Director James Thomashower.

"Since its founding in 1896, the AGO has commissioned hundreds of new works for organ and choir, more than any other single organization in the world," declared AGO President Frederick Swann. "The AGO also provides auspicious performances of these works by recognized artists. It is an honor for us to be recognized by the NEA, and we are highly grateful for the grant that will enable this tradition to continue when we meet for our National Convention in Chicago in the summer of 2006."

The AGO's NEA grant, which carries with it a mandate that it be matched dollar for dollar from other funding sources, will support six premiere performances of 101 minutes of new music commissioned specifically for the AGO National Convention in Chicago.

Richard Proulx Selected to Receive AGO Distinguished Composer Award

AGO's Distinguished Composer Award will be presented to Richard Proulx at its Annual Meeting on Monday, July 3, 2006, in Chicago, Ill. The prestigious award is presented biennially, in conjunction with the AGO National Convention, to recognize outstanding composers of organ and choral music in the United States. Proulx has also been commissioned to write a new choral anthem with obbligato instrument, which will be premiered at the AGO National Convention in Chicago.

"The AGO is proud of its record of recognizing composers of new organ works, and new choral works," notes AGO President Frederick Swann. "We have a long tradition of commissioning composers to create new music." Since its founding in 1896, the AGO has commissioned hundreds of new works for organ and choir, more than any other single organization in the world. In 2000, the AGO was honored by the American Society of Composers, Authors, and Publishers (ASCAP) with a certificate of merit for its new music commissions.

Richard Proulx is a widely published composer of more than 300 works, including congregational music in every form, sacred and secular choral works, song cycles, two operas, and instrumental and organ music. A rare combination of talents as composer, conductor, music editor, and organist, together with wide experience across denominational lines, has given him a unique perspective of both the opportunities and the challenges found in liturgical music making in our time.
New Mentoring Program Offers Mutual Assistance

AGO has developed a new membership program in the spirit of mutual assistance among colleagues in sacred music. It is not intended to replace informal collegial relationships that are already in place and that have worked in the past. However, even the most seasoned professionals in the sacred music field occasionally have questions relating to a wide range of subjects. Times change, as do duties and expectations. Persons who are new to the profession have an even greater need to seek advice from those more experienced on questions involving, among other things: AGO institutional matters; employment issues; technical vocal/choral concerns; performance practice; business and administrative skills; interpersonal relations; and spiritual and psychological support.

The structure for AGO MENTORING consists of general rules and guidelines for participants: mentors, members, and referring officers. All agree to observe fundamental principles of fairness and confidentiality which are designed to enable the system to function.

The system is supervised by the AGO National Committee on Career Development and Support. It maintains a list of all persons who volunteer their time in specific mentoring areas. There are three levels. A chapter mentor is available to mentor members in one or more specific chapters. A regional mentor is available to mentor members in one or more regions. A national mentor is available to all members. This system enables the mentors to limit their availability. Mentors volunteer their services in specific areas to chapter professional development coordinators, regional professional development coordinators or through the director of the national committee on career development and support. For informational purposes, the director maintains a complete list of all available mentors at all three levels.

Members may request mentoring through the appropriate chapter, regional, or national officer. The selection of the mentor is made by the referring officer, based upon the information furnished by the available mentors and by the member seeking a mentor. The member will make a good faith effort to consult and work with the mentor selected by the referring officer.

Mentors do not charge a fee for mentoring services. Members agree to absorb miscellaneous costs of mentoring when possible, such as initiating phone calls, utilizing e-mail and otherwise minimizing operational costs to the mentors and referring officers.

Members and mentors agree to sign and exchange a mentoring agreement, furnishing a copy signed by both to the referring officer. The agreement provides for mutual confidentiality and contains ethical covenants and a release of claims. It lists the subject matter and the period of duration.

Complete details, including the mentor application and agreement forms, can be found on pp. 116–117 of the October issue of The American Organist Magazine.

COUNTDOWN TO CHICAGO!

Please refer to your December issue of The American Organist Magazine for a full schedule and registration for the upcoming AGO National Convention in Chicago! The deadline for the early registration discounts is January 31, and the savings are significant!

We hope to see you in Chicago!

Dennis E. Northway, Ch.M.
Promotions Chair
2006 ChicAGO Convention
Editor's Corner

This newsletter is published by the Central Hudson Valley Chapter of the American Guild of Organists. The editor is:
Susan LaGrande
12 Montrose Lane
Wappingers Falls, NY 12590
Phone: 845-226-6496 (home) - Fax: 845-226-1035
e-mail: SUSANEL2@HOTMAIL.COM