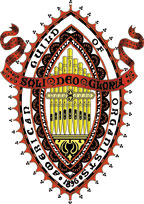 Newsletter
March 2006

Click here for the Newsletter Archive

Click here for a printable copy of the current newsletter



Feast of the Transfiguration, 2006

Where does the time go? In reading the February newsletter of last year, I realize that we were up to our ears in the convention – which is now history. (Incidentally, if you are going to Chicago, you had best register for that one soon! Let me know if you are looking for a traveling companion or a roommate, and I'll try to match people up. No promises.) And in that letter, which came just before the beginning of Lent, I reminded myself that the success of what we do is less dependent on our efforts than it is on God's grace; we are his instruments. "Remember that you are dust, and unto dust you shall return."

Having said that, and realizing that this is a time for introspection, self-searching and changing things that need changing, I want to share a couple of thoughts on Lenten music. First, meditative does not equal nondescript. Consider the little gems in the Orgelbuchlein that you might use (O Mensch, Wenn wir, Alle menschen). Treated with care, they are anything but routine. The same could be said of the Brahms preludes. If the originals are in your hymnal, do you indicate that in the listing in your bulletin? Good idea. Or can your choir sing the chorale before you play the setting? The same can be said for contemporary settings. Letting the congregation know what we're up to is always a good idea. The other thing you may wish to consider is a practice we have instituted at Christ Church recently: the meditative postlude. Instead of searching for something that will both fit the season and cover conversation, we indicate in the bulletin that following the dismissal, the postlude will be selected to provide a time for quiet mediation for those so inclined. People have generally enjoyed it, and those who need to leave do so quietly. (I should add, in fairness to my congregation, that they have a long standing tradition of remaining seated for the postlude. In Lent, we ask that they not applaud.)

In closing let me encourage you to take advantage of the many fine opportunities available for concerts and special programs. Thanks to Grant Chapman for his presentation on Saturday. Our next Guild event will be Craig Williams speaking on continuing education issues, April 2. Members' recital to follow in May. Think about what you might want to play. Details of time and place to follow.

A fruitful lenten season to you.

Sincerely,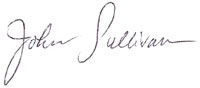 Membership News

As you know, AGO headquarters has designated the theme for this year to be "Each One Reach One." To help this effort, for the remainder of this month, new members are being offered big discounts in membership fees. That makes the month of March a perfect time to recruit some of your friends who have not yet joined our chapter. The reduced fees are:

Regular: $50 (reduced from $84)


Special: $40 (reduced from $60)


Student: $20 (reduced from $32)


Partner: $30 (reduced from $60)


Dual members and chapter friends: no reduction in fees.

The discounted membership includes nine months of THE AMERICAN ORGANIST magazine. Please keep in mind that this discounted membership will expire on June 30, 2006, at which time membership renewal for the 2006-2007 season will be due.

This offer is good only through March 31, 2006, so start recruiting today!


Deadline for Next Month's Newsletter

We are always glad to receive input for the chapter newsletter in the form of calendar items, reviews of recent concerts and events, biographies, letters, photographs, etc. In order to make sure these submissions can be processed in a timely fashion, please make sure they are received by the 23rd of each month. You may submit newsletter material by mail, e-mail, or phone. Just contact the editor, Susan LaGrande, using the information given below. Remember, the deadline for the April newsletter is March 23rd.
Editor's Corner

This newsletter is published by the Central Hudson Valley Chapter of the American Guild of Organists. The editor is:
Susan LaGrande
12 Montrose Lane
Wappingers Falls, NY 12590
Phone: 845-226-6496 (home) - Fax: 845-226-1035
e-mail: SUSANEL2@HOTMAIL.COM