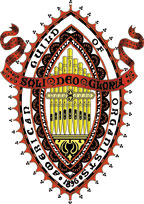 Newsletter
April 2006

Click here for the Newsletter Archive

Click here for a printable copy of the current newsletter



April, 2006

It's almost Easter, and you know what that means. Many hours of rehearsal, extra services, scrambling for brass players, scrambling to replace the brass players you had all set up and who got sick or moved out of town, scheduling additional rehearsals that will not conflict with too many choristers' personal lives, more practicing, consultations with clergy, and so on. I know that in the press of the daily grind, the practical decisions which need to be made, the demands on my time from many quarters, I can tend to overlook the most basic message of this holy day: Christ is risen and so are we. We are not invited by him merely to lead a better life, but to live life on a different footing, to be spiritually transformed, in short, to live the resurrected life with him. What a good reason to reintroduce the "Alleluia!" into our Sunday vocabulary – perhaps even extending it to Monday now and then. For me, this makes those hours of potential drudgery a holy preparation for making a joyful noise to the Lord. A joyous Easter season to you all!

Meanwhile, on the musical program scene, please, please, please check our calendar carefully. There are many wonderful things happening in this valley of ours, so often dismissed as a cultural Sahara. Let me especially urge you to attend Craig Williams's presentation on continuing education. If you have not had the pleasure of hearing him speak, you are missing a rare treat. Craig is interesting, informative and to the point. I have always found that he has a worthwhile message to communicate, whether in word or music. Let's come out and support him – of course. But really, do yourself a favor and come out. It will be worth your while.

Lastly, please let me or Jack Davis know if you will participate in the members recital, and please do plan to attend whether you perform or not. The date is Sunday May 21 at the Poughkeepsie Reformed Church.

Until we meet in person, be well and God bless you.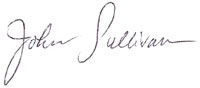 Membership News
Jeffrey Parries has rejoined the chapter. His contact information is:
32 Tanglewood Drive
Wappingers Falls, NY 12590
845-297-6870 – Cell: 845-702-4746
parries@verizon.net
Jeffrey is a student at Washington University in St. Louis and has added his name to the Sub List.


Jeffrey's brother David has also joined the chapter, in his case for the first time. His contact information is:
David Parries
32 Tanglewood Drive
Wappingers Falls, NY 12590
845-297-6870
parries@verizon.net
David is also a student and has added his name to the Sub List.


Jackie Hourani has accepted the position of Director of Music at St. Denis Church, Hopewell Junction, NY.


Mary Gold's e-mail address has been listed incorrectly in the past. It should be: mary@goldlogon.com
Archdiocese Announces Church Closings, Realignments

On Tuesday, March 28, the Catholic Archdiocese of New York announced its recommendations for changes in parishes and schools, including several changes in the Hudson Valley. These recommendations result from two years of consultation with lay representatives and clergy, and are subject to review and appeal. .
The proposals affecting Dutchess, Ulster, Orange, and Rockland counties are as follows:

New parishes to be established:


St. Paul, Bullville (mission to a parish) – Orange County


Our Lady of the Assumption Mission, Bloomingburg – Orange County


Our Lady of the Lake Mission – Orange County


Stormville area – Dutchess County



New churches for existing parishes:


St. Margaret, Pearl River – Rockland County


St. Gregory Barbarigo, Garnerville – Rockland County


St. Peter (relocate to Holy Rosary, on the grounds of Hudson Valley Psychiatric Center) – Dutchess County


St. Anthony, Pine Plains – Dutchess County



Parishes to close:


St. Mary, Newburgh – Orange County


Most Sacred Heart, Port Jervis – Orange County


St. John the Baptist, Poughkeepsie – Dutchess County



Parishes in transition to missions or chapels


St. Stanislaus, Pine Island (St. Joseph, Florida) – Orange County


St. Francis of Assisi, Newburgh (Sacred Heart) – Orange County


St. Francis de Sales, Phoenicia (St. John) – Ulster County



Missions reuniting with parishes


St. Edward Mission, Florida (St. Stephen, Warwick) – Orange County


Blessed Sacrament Mission, Fort Montgomery (Sacred Heart, Highland Falls) – Orange County


Our Lady of Lourdes, Allaben (St. Francis de Sales, Phoenicia) – Ulster County


Our Lady of LaSalette, Boiceville (St. Francis de Sales, Phoenicia) – Ulster County


St. Augustine Chapel, West Shokan (St. John, West Hurley) – Ulster County



Merger


Presentation, Port Ewen and Sacred Heart Mission, Esopus – Ulster County



School Closings and Mergers



St. Joseph, Florida (Closing) – Orange County


St. Peter, Regina Coeli, Hyde Park (Merger) – Dutchess County
We will watch these changes closely, as they may affect some of our members.
Source: Press Release: "Next Phase of Realignment Process Underway," issued by Joseph Zwilling, Archdiocesan Spokesman, March 28, 2006 – http://www.archny.org/032906.pdf


Workshop by Grant Chapman – A Review by Beverly Simmons

I have heard Grant Chapman speak twice, at our Convention last year and most recently at our chapter meeting, and both times I have learned a tremendous amount. Grant is a gifted teacher who uses his vast experience in servicing pipe organs to help teach those of us who sit at the console what to do when something goes wrong. And it isn't just a question of "call the tuner." What we do or don't do before the tuner comes and the way we write our notes to him will greatly influence how quickly and easily we will get the help we need.

Mr. Chapman's first rule of thumb is "do no harm." It sounds elementary until you listen to some of the horror stories of things that people do to try to fix the instrument themselves. Often they only make matters worse. So our job is to do all that we can to analyze the problem and leave a very clear note, without making anything worse.
When you have a cipher, don't do anything to try to fix it until you have tried to locate what note it is. Stop playing immediately and look at the notes and stops you were just using. Then by process of elimination figure out the note and stop playing. Only then should you try the standard methods of getting rid of the cipher (play triplets on the key, play trills up and down both a half and whole step, turn the stop on and off and the organ on and off, etc.) Do not enter the pipe chamber unless you really know what you are doing or it is an emergency and you have to pull the pipe.

Do you know how to leave a note for your tuner? It is important to write down your concerns in such a way that your technician can quickly and easily locate what you are talking about. Don't just say a note is out of tune. You should know (or ask) what stops are used as tuning stops on your organ and reference anything out of tune with that stop. And how do you say what note you mean? Do you say 3rd octave C or do you say # 25? Find out what your tuner prefers. It will save him time and you money. Be as specific as you can about what the problem is and what you may have done to try to fix it. Know the "lingo" – such as "dead note" (won't play), "run" (2 notes playing at once), "hangs on", (delay in decay), "cipher" (won't stop speaking), etc.

Grant also shared with us an article he had written about all the things that can influence the tuning of an organ. Once an organ is installed much of it is beyond our control. But we need to be aware of what things like temperature can do. Even the placement of the blower and where that air is coming from (inside or outside) will affect the ability of the instrument to keep its tune.
Whether you know a lot or a little about organ maintenance there is always more to learn. And we are fortunate to have a real expert in our midst in Grant Chapman. The next time you have a chance to hear him speak, don't miss it!

Deadline for Next Month's Newsletter

We are always glad to receive input for the chapter newsletter in the form of calendar items, reviews of recent concerts and events, biographies, letters, photographs, etc. In order to make sure these submissions can be processed in a timely fashion, please make sure they are received by the 23rd of each month. You may submit newsletter material by mail, e-mail, or phone. Just contact the editor, Susan LaGrande, using the information given below. Remember, the deadline for the May newsletter is April 23rd.


Editor's Corner

This newsletter is published by the Central Hudson Valley Chapter of the American Guild of Organists. The editor is:
Susan LaGrande
12 Montrose Lane
Wappingers Falls, NY 12590
Phone: 845-226-6496 (home) - Fax: 845-226-1035
e-mail: SUSANEL2@HOTMAIL.COM