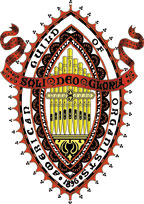 Newsletter
May 2006

Click here for the Newsletter Archive

Click here for a printable copy of the current newsletter



May 1, 2006

Happy Spring to you! Even though it's been a mild winter, there is something thrilling about seeing the first robin, the first crocus, going to choir rehearsal before the sun has set. I know for me this season of rebirth and renewal is always exciting and bursting with the promise of new opportunities, fresh challenges, and the joy of ongoing discovery.

This past Saturday Craig Williams lead us in a truly inspiring session on "continuing education for organists." While he covered a number of topics and responded to a number of questions, there were two recurring motifs in his sonata allegro. One was that his presentation was more geared to raise questions than to answer them. The other was, albeit mostly implicit, that it is never too late to learn. Excellent points. Speaking for myself as a teacher, I firmly hope that my greatest legacy to students will not be a perfect score in form and analysis, but the belief that it is possible to learn something new every day for the rest of their lives. And I certainly hope that all of us can teach others this "not only with our lips, but in our lives..."

Chances for renewal abound. Here are some practical things you can do right now:

Renew your membership in the Guild. Our chapter membership is at an all time high and we have much to offer. There are always big things and little things that need doing, but you need to be an active member first. Be kind to Mary. Get that check in early.


Sign up to play at the Members' Recital. Play a short piece. Play a long piece. Come to the performance and bring your choir. If we don't support each other, we can't expect the general public to take notice of us.


Volunteer your services for one of the standing chapter committees: Program, Publicity, Education, Hospitality, Finance, Membership, Professional Concerns, Telephone. Give me or Sue a call.
One thing we learned in hosting a convention was that it really does take a village. If we are to remain vital we need to have the involvement of many, not the frenetic efforts of a few. With apologies to President Kennedy, "Ask not what your Guild can do for you..."
In closing, let me commend to you the many exciting performances coming up – Paul Jacobs, Capella Festiva, Thomas Sheehan, and others. And let me say "well done" to the members of Camerata for their Judas Maccabeus, the "Philharmonic" choir for an exquisite Brahms Requiem, and all who sang as part of the 150th celebration at First Lutheran Church in Poughkeepsie last week. Congratulations also to our own Joe Bertolozzi on his latest composition, The Love of God.
The peace of the risen Christ to you.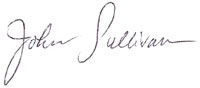 Membership News
Eric Hepp has accepted a position as Organist at the First Evangelical Lutheran Church in Poughkeepsie.


Welcome to our newest student member, Gregory S. Quaglieni. We look forward to meeting him at an upcoming chapter event. His contact information is:
269 West Main Street
Stony Point, NY 10980
845-786-0011
tractornut32489@aol.com


Current members: please take note of the renewal form included with this newsletter. There are some VERY IMPORTANT CHANGES on the form, so please take time to examine it carefully. Take time right now to fill it out and send it with your check to Mary Caskey. Do it today!
Deadline for Next Month's Newsletter

We are always glad to receive input for the chapter newsletter in the form of calendar items, reviews of recent concerts and events, biographies, letters, photographs, etc. In order to make sure these submissions can be processed in a timely fashion, please make sure they are received by the 23rd of each month. You may submit newsletter material by mail, e-mail, or phone. Just contact the editor, Susan LaGrande, using the information given below. Remember, the deadline for the June newsletter is May 23rd.

Editor's Corner

This newsletter is published by the Central Hudson Valley Chapter of the American Guild of Organists. The editor is:
Susan LaGrande
12 Montrose Lane
Wappingers Falls, NY 12590
Phone: 845-226-6496 (home) - Fax: 845-226-1035
e-mail: SUSANEL2@HOTMAIL.COM