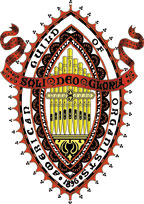 Newsletter
June 2006

Click here for the Newsletter Archive

Click here for a printable copy of the current newsletter



June 1, 2006

Does it seem possible that a year ago we were in the last harried moments of preparing for a convention? It was wonderful, but now itís history. A great event to be sure, but one from which we as a chapter need to move on. I know Iíve felt this past year as though the board has been recovering from the major effort they were involved in, and while weíve had some great programs, we are all feeling the slow return to normal.

The rhythms of our musical seasons seem to work the same way. Six months ago we were all frantically preparing for Christmas, hoping that it wouldnít snow on the night of our dress rehearsal. Somehow it all came out right, didnít it? And now itís time to take a deep breath, acknowledge that we have done heroic work in the past ten months, and seriously take a well deserved rest. At the very least, undertake a serious change of pace. For some of us that might mean a convention or workshop. For others itís a chance to work on a larger piece that usually there just isnít time for. Perhaps itís time to listen to the CDs we bought and never got around to.

Whatever the form of rest and renewal, letís not forget to take it. Constant striving, the hallmark of our present day society, fails to get us to the place of serenity and openness that are so vital to our art. Feeling tired and overwhelmed is, in my opinion, an enormous barrier to producing good work. ďIn returning and rest, we shall be saved.Ē Enjoy your summer.

Watch these pages for details of our picnic and other events this season. Also think about participating in the Bachfest. Details are available on our calendar, or check the web site for Hudson Valley Society for Music.

Godís peace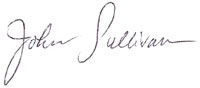 Membership News

ē If you have not sent in your membership renewal, please take note of the renewal form again included with this newsletter. There are some VERY IMPORTANT CHANGES on the form, so please take time to examine it carefully. Take time right now to fill it out and send it with your check to Mary Caskey. Do it today!

Deadline for Next Monthís Newsletter

We are always glad to receive input for the chapter newsletter in the form of calendar items, reviews of recent concerts and events, biographies, letters, photographs, etc. In order to make sure these submissions can be processed in a timely fashion, please make sure they are received by the 23rd of each month. You may submit newsletter material by mail, e-mail, or phone. Just contact the editor, Susan LaGrande, using the information given below. Remember, the deadline for the July newsletter is June 23rd.

Editorís Corner

This newsletter is published by the Central Hudson Valley Chapter of the American Guild of Organists. The editor is:
Susan LaGrande
12 Montrose Lane
Wappingers Falls, NY 12590
Phone: 845-226-6496 (home) - Fax: 845-226-1035
e-mail: SUSANEL2@HOTMAIL.COM