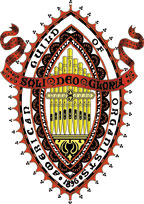 Newsletter
July 2006

Click here for the Newsletter Archive

Click here for a printable copy of the current newsletter



Dear Friends,

I trust that this letter finds you in rest and regeneration mode. It is so necessary to replenish our souls, to take a break from the frenetic pace that our society would impose on us, to allow things to happen without our effort. My very good friend, Brother Douglas Brown, OHC, who died very unexpectedly last month, used to tell us on retreat that the monastery was a place of silence: not the rigid, intimidating sort that some of us may have experienced as children, but the sort that allowed God to speak. In the midst of noise and confusion his voice is quickly lost, and we, in attempting to do his will, may find that we are actually trying to do his job Ė and making a total hash of it. Even though I will be attending the convention in Chicago, and even though I'm actually writing this in the computer lab at the Longy conservatory in Cambridge MA, where I'm spending a week at the Dalcroze Institute, I really do plan to take it easy and find that place I've just spoken about. I do try to practice what I preach.
We have some very exciting events happening this summer, and you may know of more. If you do, please contact Susan LaGrande at susanel2@hotmail.com, and let her know about them. There are two events which I'd like to point out, and please check the web site/newsletter for more. The now traditional BachFest will take place the weekend of August 4-6 and will involve many of our members. Performances will take place on Friday and Sunday at Cornwall Presbyterian Church and on Saturday at Christ Episcopal in Poughkeepsie. Additionally, several of us are doing Bach-based services on Sunday morning. It may be difficult to be at everything, although the concerts are all worthwhile, but it is a great thing to hear even one.

The other event is a sort of dual happening. On Sunday, July 16, Merellyn Gallagher will present a recital on the Fritts organ in the Fox Martel Recital Hall. If you have still not heard this instrument, or if you have not heard Merellyn play it, DO NOT miss this program. It promises to be wonderful. Following the recital, we will have our annual picnic at the home of Eric Hepp. Please see the calendar for directions, what to bring, etc.

Finally, another dual announcement. If you didn't hear, your dean is now a true FAGO, having passed the exam along with five other candidates nationwide. I've said it to my congregation, my teaching colleagues, and my friends, and now I say it to you: I could not have done this alone. It would have been too totally overwhelming. Thank you all for your support and prayers, either direct or indirect, that enabled me to reach this goal. I can't tell you how much I appreciate them.

And that leads me into my last thought. having done this major exam, I think I now can honestly say, looking back at the many years of practice, that I really learned a lot doing it. Having the certificate is a high, but the long sustained effort has brought a depth to my musicality that I would not have known otherwise. SO......one of my themes in the coming year is definitely going to be: Take an exam. Any exam. Please. You owe it to yourself. I will go into more detail after I get some input from the board, who don't know anything about this yet.

A restful summer to you all

John Sullivan, FAGO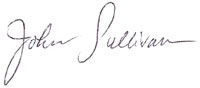 Chapter Picnic Set for July 16

Mark your calendar for Sunday, July 16, and plan to attend Merellyn Gallagherís 3 PM recital on the Fritts Organ at Skinner Hall, Vassar College, followed by our chapter picnic about 5 PM at Eric Heppís house.

Ericís house is located at 24 Lormar Court, Wappingers Falls, NY. To get there, take Rte US-9 to Wappingers Falls and turn EAST at the Mobil station right by Hannaford onto County Rte 93 (Myers Corners Road). Lormar Court is the second left off Myers Corners Road after the intersection with All Angels Hill Road (County Rte 94).

The Chapter will supply meats for the grill, rolls, condiments, paper goods and sodas. Members and their guests should bring a favorite salad, side dish, or dessert to share, as well as lawn chairs.

Please RSVP by July 15 to Eric Hepp at 845-790-3381 or erhepp@us.ibm.com, or to Gregory Citarella at 845-297-7693 or citarg@us.ibm.com.

Deadline for Next Newsletter

We are always glad to receive input for the chapter newsletter in the form of calendar items, reviews of recent concerts and events, biographies, letters, photographs, etc. In order to make sure these submissions can be processed in a timely fashion, please make sure they are received by the 23rd of each month. You may submit newsletter material by mail, e-mail, or phone. Just contact the editor, Susan LaGrande, using the information given below. Remember, the deadline for the next newsletter, to be available the first week in September, is August 23rd.

Editorís Corner

This newsletter is published by the Central Hudson Valley Chapter of the American Guild of Organists. The editor is:
Susan LaGrande
12 Montrose Lane
Wappingers Falls, NY 12590
Phone: 845-226-6496 (home) - Fax: 845-226-1035
e-mail: SUSANEL2@HOTMAIL.COM