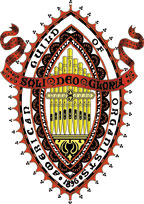 Newsletter
December 2006

Click here for the Newsletter Archive

Click here for a printable copy of the current newsletter



Greetings Friends.

So much has happened and so much more will happen in the next few weeks, it feels rather intimidating to try to pull the threads together and come up with a message worth reading. Let me start by saying thanks to our Program Committee, Greg Citarella, Jack Davis and Pat Maimone for all the work they've put into the events so far this season. We had a fine session with Agnes Armstrong, two very well attended Pedals, Pipes and Pizza programs – many interested young people; let's do what we can to keep them involved – and a Member's Recital that was varied, of good musical quality and a lot of fun. It was good to have participation from so many members, both old and new. Congratulations to all, and special thanks to Jack for seeing to all the details and to Connie Lacey for organizing the lovely reception.

And if you missed Craig's recital on Nov. 19, you missed a rare treat: many wonderful compositions on many familiar seasonal tunes. It was nice to have two of the composers present, not to mention the delightful original compositions that Craig himself presented. He was way too modest to tell us ahead of time that he would be including these, but it's great that he did.

Our annual Spuds and Sundaes social is scheduled for Sunday, January 21 at the Fishkill Reformed Church, 4:00 PM. I am in possession of a box of very interesting used music that will be on sale for whatever price is offered. Please feel free to bring along those pieces you are no longer using or which are duplicates.

February will see the beginning of our prep course for the Service Playing exam. Please see the details in the calendar and in last month's letter. So far, no takers. Can we change that?

Finally, when I read over the December letters for the past few years, I kept coming across phrases like "You may provide the only live music some people will hear this Christmas" and "It is so easy to become overwhelmed…" I began to be concerned that I was encouraging folks to neglect practice and just say an extra prayer instead. Not at all. Our art demands the best we can give, and although we fall short of our ideals (at least I do), we move forward at the best pace we can find.

For me, the challenge of this season is setting priorities: what is really important? What can wait a day? Two days? What can be skipped? If this is the season when we celebrate the event that changed our broken world and set in motion a life that was to change the course of history for the better, what is the point of being so exhausted we can't be in the moment of our music? I know I need to come back home to this place again and again. I won't be seriously diminished if my house doesn't get the 2006 Better Homes and Gardens Christmas award. I need to know what I can do and do it simply and with God's help. I love the line in Wayne Mueller's book Sabbath where he says, "We don't stop because we are finished. We stop because it is time to stop." And stand in wonder of God's goodness and love.

A joyous Christmas to you and yours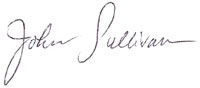 John Sullivan, FAGO
Membership News

We received the following note from long-time member Clara Miller:
To the Central Hudson Valley Chapter of the AGO:
I received a letter from the Headquarters of the AGO, and saw it in the American Organist that you had made a Donation on my behalf. I certainly appreciate that. When I lived in Buffalo, I was very active in that Chapter, but have moved on. I have played in many churches here, but now at 98, I can no longer play and move around. I have had offers of rides, but not always convenient. I respect John Sullivan for his FAGO. I knew him years ago. I am proud to be a member of this Chapter and enjoy your monthly reports. Thank you.
Clara Pankow Miller

Preparation for Service Playing Exam

A complete list of the requirements for the Service Playing Exam was included in the November newsletter. It is also available in the July 2006 issue of The American Organist magazine, and on the AGO web site at www.agohq.org.
Format and Dates
A series of six two-hour classes, Sunday afternoons, 3:00--5:00 PM
February 4 Overview/Intro to sight-reading
February 11 no class; practice week
February 18 Literature Master Class
February 25 Transposition
March 4 no class; practice week
March 11 Hymn playing/Psalm accompaniment
March 18 Anthems
March 25 no class, practice time; snow date
Private sessions scheduled between now and
April 15 wrap-up session
Exam administered: Saturday, April 21. "Rain Date" April 28.
The cost of the course, including one private lesson, is $150, payable to CHVAGO. The exam fee is additional, $60 payable to AGO headquarters. To sign up for the course or to register for the Service Playing Exam, please contact John Sullivan, FAGO, at jtcsul@earthlink.net or 845-454-7150. A registration form is included in this newsletter.


Deadline for Next Newsletter

We are always glad to receive input for the chapter newsletter in the form of calendar items, reviews of recent concerts and events, biographies, letters, photographs, etc. In order to make sure these submissions can be processed in a timely fashion, please make sure they are received by the 23rd of each month. You may submit newsletter material by mail, e-mail, or phone. Just contact the editor, Susan LaGrande, using the information given below. Remember, the deadline for the next newsletter, to be available the first week in January, is December 23rd.

Editor's Corner

This newsletter is published by the Central Hudson Valley Chapter of the American Guild of Organists. The editor is:
Susan LaGrande
12 Montrose Lane
Wappingers Falls, NY 12590
Phone: 845-226-6496 (home) - Fax: 845-226-1035
e-mail: SUSANEL2@HOTMAIL.COM