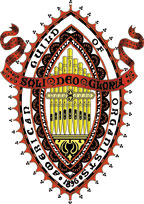 Newsletter
January 2007

Click here for the Newsletter Archive

Click here for a printable copy of the current newsletter



January, 2007

Dear Friends,

Well, here we are, with Advent and Christmas behind us and Lent not arriving for several weeks. For a moment we can pause, note that we are in one piece, and regroup for the next wonderful series of events.

This letter marks the first time I actually dated something 2007. It's always a shocker to realize that another year has come. I also just finished a note to a good friend who had asked for suggestions with a problem he was having. At times like this, I'm tempted to give advice. Fortunately my better self realizes that advice-giving is better left to folks who do it for a living. As I began writing my note to my friend, I found myself realizing that I ought to be taking my own suggestions. Actually, that is not a bad formula for living, although I generally do better when I take other people's advice.

And so, when I think about new year's resolutions for my musical life, and sharing them with you all, I try to remember they are suggestions to myself which I'm privileged to share with colleagues. The one thing I learned somewhere was to be specific. Not to say, "I'm going to lose weight," but rather to say, "I'm going to lose twenty pounds by March 30." Similarly, not "I'm going to do some new music," but "I'm going to learn the Franck Pastoral and play it on Palm Sunday." Or, "I'm going to learn Sandra Gay's Parables and play it in the members' recital." For me, having a clear and simple goal to strive for takes music making beyond the drudgery it can become when we have so many other things in our life that need attention. I may not always achieve my goal, but the process is different when it is intentional and serious.

Some things that you may be interested in knowing about: Our annual Spuds and Sundaes will be held once more at the DuBois House at Fishkill Reformed Church. It's always a fun time, expense assumed by chapter although donations are welcome, and we do have a box of experienced music for your perusal and purchase. If you have duplicates of anything, feel free to bring them along.

Another very specific way to think about improving your musicality is by taking the service playing course. Details are found elsewhere in the newsletter. So far there are four enrollees. More are welcome, but we do need to know by January 15. Exam preparation is a great exercise for sharpening facility.

And on the 22nd of April,(TBD) Laura Russell who did our convocation choir will be conducting the Paul Winter Missa Gaia. This promises to be a spectacular event and all are welcome to sing in it. A rehearsal schedule will be posted shortly.

Finally, we note with sadness the recent passing of Bob Siebert, long time member of our chapter. Our prayers are with his family, and if you wish to be in touch with Nancy, either Sue or I can find that contact information for you.

Looking forward to many exciting moments in 2007!

Sincerely,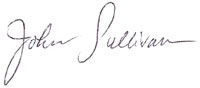 John Sullivan, FAGO

Membership News
It is the editor's sad duty to report that Robert F. Seibert passed away on December 13. His obituary, which appeared in the Poughkeepsie Journal, is reprinted elsewhere in this newsletter. Bob was a good friend to many in the chapter, and he will be missed. Our sincerest condolences to his family.


Gregory Quaglieni has a new phone number and e-mail address, as follows:
phone: 845-558-0450 - e-mail: TruckBurnout89@aol.com.


Joe Bertolozzi reports that he has accepted a position at Lutheran Church of the Resurrection in Mt. Kisco. Congratulations, Joe!


You may recall that Erna Loerch was involved in a serious automobile accident over the summer. Denise Bassen has been in touch with her family, who report that, although Erna has a long road ahead, they have "high hopes" for her recovery. Please continue to keep her in your prayers.


Nancy Brown has a new e-mail address: nancybrown577@optonline.net. Please use this exclusively when contacting her by e-mail.
In Memoriam: Robert F. Siebert

BEACON, NY - Robert F. Siebert, 86, of Beacon, died December 13, 2006 at Wingate @ Beacon. He was a self-employed music teacher and organist, playing for many different churches throughout the area. Mr. Siebert was a graduate of Brooklyn Polytech, obtaining a degree in chemical engineering. He was a 50-year member of the Masons, past president and member of the Beacon Lion's Club, a member of American Guild of Organists and always played Sunday services at Castle Point VAMC. He was also a member of the Reformed Church of Beacon. Born Oct. 5, 1920 in New York City, he was the son of Albert and Katherine Heitsman Siebert. On June 26, 1943 in Williamsport, PA, he married Annetta "Nancy" Maneval. Mrs. Siebert survives at home. Other survivors include his five children, Judith Siebert of Wassaic, NY; Donald Siebert of Morris Township, NJ; William Siebert of Beacon; Thomas Siebert of Albany, NY and Margaret "Peg" Siebert of Beacon; a brother, Rev. Albert Siebert of Pinellas Park, FL; four grandchildren, Arielle Whiting, Asher Siebert, Thea Noon and Katrina Angier; five great grandchildren and several nieces and nephews. He was predeceased by a son, Kenneth Siebert and a brother, Harold Siebert. A memorial service will be held Saturday, Dec. 16, 2006 at 11 am at the Beacon Reformed Church, 113 Wolcott Ave., Beacon. In lieu of flowers, donation may be made to The Reformed Church of Beacon Steeple Restoration Fund, 113 Wolcott Ave., Beacon, NY 12508. For directions or to email the family, please visit Libbyfuneralhome.com. Arrangements under the direction of Libby Funeral Home, Inc., 55 Teller Ave., Beacon, NY.
Reprinted from the Poughkeepsie Journal – first published on December 14, 2006


Preparation for Service Playing Exam

A complete list of the requirements for the Service Playing Exam was included in the November newsletter. It is also available in the July 2006 issue of The American Organist magazine, and on the AGO web site at www.agohq.org.
Format and Dates
A series of six two-hour classes, Sunday afternoons, 3:00--5:00 PM
February 4 Overview/Intro to sight-reading
February 11 no class; practice week
February 18 Literature Master Class
February 25 Transposition
March 4 no class; practice week
March 11 Hymn playing/Psalm accompaniment
March 18 Anthems
March 25 no class, practice time; snow date
Private sessions scheduled between now and
April 15 wrap-up session
Exam administered: Saturday, April 21. "Rain Date" April 28.
The cost of the course, including one private lesson, is $150, payable to CHVAGO. The exam fee is additional, $60 payable to AGO headquarters. To sign up for the course or to register for the Service Playing Exam, please contact John Sullivan, FAGO, at jtcsul@earthlink.net or 845-454-7150. Click here to download a printable registration form.

Deadline for Next Newsletter

We are always glad to receive input for the chapter newsletter in the form of calendar items, reviews of recent concerts and events, biographies, letters, photographs, etc. In order to make sure these submissions can be processed in a timely fashion, please make sure they are received by the 23rd of each month. You may submit newsletter material by mail, e-mail, or phone. Just contact the editor, Susan LaGrande, using the information given below. Remember, the deadline for the next newsletter, to be available the first week in February, is January 23rd.

Editor's Corner

This newsletter is published by the Central Hudson Valley Chapter of the American Guild of Organists. The editor is:
Susan LaGrande
12 Montrose Lane
Wappingers Falls, NY 12590
Phone: 845-226-6496 (home) - Fax: 845-226-1035
e-mail: SUSANEL2@HOTMAIL.COM