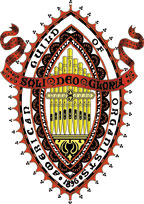 Newsletter
February 2007

Click here for the Newsletter Archive

Click here for a printable copy of the current newsletter



Dear Friends,

It does feel as though winter has finally arrived, and naturally Iím looking ahead to spring. It strikes me sometimes that we have a real occupational hazard in our profession since we have to deal with deadlines and rehearsal schedules constantly, and that hazard is that we can find ourselves somewhere else all the time. I know I catch myself planning the next event instead of enjoying the one Iím involved in. By Godís grace, these little moments of enlightenment come more frequently as I remind myself that as much as I may plan for that recital, service or concert, I am not ultimately in control of the outcome. When I am able to do my best and turn the rest over to the God of my understanding, I have a chance not only of being successful, but of enjoying all aspects of my musical experience. Itís a delicate balance, but one I am learning more and more to practice.

Speaking of events, many thanks to all who made our Spuds and Sundaes such a great success: Eric Hepp, Greg Citarella, and Connie Lacey primarily. Iím sure Iíve forgotten someone, so please forgive me. It was a lovely afternoon, and some of us found some good music in the discard pile. Our next event will take place on Saturday, February 24, 2007, 1:00 PM, at Grace (Episcopal) Church in Middletown. Boyd Herforth will give a talk and demonstration on ďThe Organ Works of Jeff Kloppers.Ē Jeff, a 20th Century Composer, is unknown to many of us, but Boyd is very enthusiastic about his work Do plan to attend.

Other events will be posted in the calendar, including:

Saturday, March 10, 2007, 10:30 AM, at Trinity Church Fishkill (Episcopal) - our Guest Speaker will be Stephen Roberts from Western Connecticut State University in Danbury who will discuss ďThe organs of Central Germany.Ē This event will be held in the library. If the number of attendees grows substantially we can move to the Parish Hall.


Sunday, June 17, 2007, 3:00 PM at Grace Church (Episcopal) Millbrook NY at 3:00 PM. Membersí Recital. For practice times please call the church at 845-677-3064 and ask for the secretary, Maria.
Very best wishes for a holy Lent and a joyous Easter to you all.
Sincerely,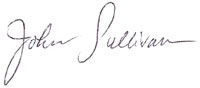 John Sullivan, FAGO

Membership News
Your editor, Susan LaGrande, is no longer at St. John the Baptist (Catholic) Church in Poughkeepsie, where she played for six years, since as of January 28 that church was closed as the result of an Archdiocesan realignment of parishes. The fate of the 1861 tracker organ in the church has not yet been determined. Stay tuned for further developments.


Our chapter recently lost another long-time friend: Ted Greene passed away at the age of 101 on December 31, 2007. His obituary appears elsewhere in this newsletter.


Jack Davis has a new e-mail address, as follows: jadavisjr@optonline.net
.

Robert Clooney has a new address and e-mail address, as follows:
Robert J. Clooney
87 Deer Court
Middletown, NY 10940
845-344-2277 (unchanged)
basset3@hvc.rr.com
In Memoriam: Edward B. Greene

Edward B. Greene, died December 31st at his home at 6 Merry Hill Rd., Poughkeepsie. He was 101 years old. Mr. Greene graduated from Harvard, Class of '26, returned for one year of graduate study and then studied with Nadia Boulanger in Paris. He was professor of music at Wellesley College, Princeton and Brown Universities before moving to Poughkeepsie in 1958 to become organist and choir master at the First Presbyterian Church. Mr. Greene was accompanist for the Camerata Chorale for twenty years. In 1988 the Chorale premiered his composition "The Land Beyond." Besides his wife, Elizabeth, Mr. Greene is survived by a son, a daughter, two step-daughters, six grandchildren, and three great-grandchildren. In 1991 the Camerata Chorale established the Edward B. Greene Music Education Scholarship which is awarded to a local graduating high school senior. Donations in memory of Edward Greene may be made to that fund, care of Camerata Chorale, Cuneen-Hackett Cultural Center, 9 Vassar St., Poughkeepsie, NY 12601. A memorial service will be held at the Reformed Church, 70 Hooker Ave. on Saturday, January 13th, at 11:00 a.m.
Reprinted from the Poughkeepsie Journal Ė first published on January 5, 2007

Editorís Corner

This newsletter is published by the Central Hudson Valley Chapter of the American Guild of Organists. The editor is:
Susan LaGrande
12 Montrose Lane
Wappingers Falls, NY 12590
Phone: 845-226-6496 (home) - Fax: 845-226-1035
e-mail: SUSANEL2@HOTMAIL.COM

Basic Organist Certification in Indianapolis

From the National Association for Pastoral Musicians: The Standing Committee for Organists is introducing a new option for completing the Basic Organist Certification. The test will be administered live for the first time at the NPM National Convention in Indianapolis, July 9-13, 2007. The Standing Committee developed the Basic Organist Certification process for members of NPM as a way to certify a musicianís achievement of the fundamentals of service playing expected of musicians serving Roman Catholic churches. The exam consists of a metrical hymn and a plainsong hymn, a responsorial psalm, and a mass setting, selected from a list provided by the Committee. Candidates also play a prelude and a postlude of their own choosing, at least one of which must include pedal. The BOC brochure and application may be downloaded from the NPM web site, www.npm.org

Deadline for Next Newsletter

We are always glad to receive input for the chapter newsletter in the form of calendar items, reviews of recent concerts and events, biographies, letters, photographs, etc. In order to make sure these submissions can be processed in a timely fashion, please make sure they are received by the 23rd of each month. You may submit newsletter material by mail, e-mail, or phone. Just contact the editor, Susan LaGrande, using the information given below. Remember, the deadline for the next newsletter, to be available the first week in March, is February 23rd.