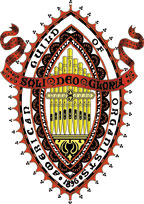 Newsletter
March 2007

Click here for the Newsletter Archive

Click here for a printable copy of the current newsletter



Dear Friends,

It's that time of year when we face an unusual challenge. In churches where Lent is observed, we are faced with the elimination of "alleluias," Hymns of Praise, perhaps flowers, and we drape altars, lecterns, statues and ministers with purple. (Actually, I've been told most ministers prefer to drape themselves, but you get the idea.). I know intellectually why we do this: we are encouraging one another to look inside, to take what in 12-step circles would be called a moral inventory, to practice penance as we understand that word. Not exactly a subway ride to Coney Island, is it?

The other thing I tend to do is to say: Well, it's time to do a lot of dreary music that people can use to meditate and which, incidentally, I can just about sight read, while I get ready for the really good stuff that we're going to do on Easter. Not really a noble sentiment, but it truly is what goes on in my head. So one of my Lenten resolutions this year is going to be do music that is not only appropriate, but that will stir something in the heart of the congregation that needs stirring. Meditative doesn't have to mean dull, and there are a number of specific things I know I find very moving under the right circumstances: James Biery's "Three Gospel Scenes," Charlie Callahan's "Lenten Suite" or "Lenten Music for Manuals," Peter Pindar Stearns's "Eight Hymn Preludes for Lent." And wouldn't this be a nice time to rediscover the Orgelbuchlein ? I plan to play Ich ruf zu dir for the postlude tomorrow, with a note in the bulletin asking folks to use the time for quiet prayer and mediation. See what your imagination yields and by all means share your fresh ideas with the rest of us.

Finally, please check our calendar and do plan to be at Trinity Fishkill this coming Saturday for what promises to be a real treat: Organs of central Germany. If you missed Boyd Herforth's presentation last week, you missed some very interesting music–pieces that were both accessible and challenging by the Canadian Jacobus Kloppers. Thanks Boyd! (There was a handout, which he might be willing to share with you, but you'll have to ask him yourself).

A holy and peaceful Lent to you as we prepare for the great Easter feast.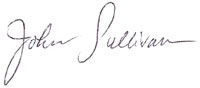 John Sullivan, FAGO

Membership News

Joseph Bertolozzi will be Composer-in-Residence at the 2007 Contemporary Music Festival at Wichita State University, Kansas from March 10-14. Selections of his chamber music, vocal and choral music and "The Contemplation of Bravery" for solo horn and wind ensemble, originally composed for the Bicentennial of West Point, will be performed. He will also deliver two talks, the first on his creative process and career, and the second talk on his new project "Bridge Music," where he will be playing the Mid Hudson Bridge. Concerts are at 1:30 PM and 7:30 PM daily. Joseph also just returned from the Eastman School of Music in Rochester where his newly commissioned work "COMMOTION" (yes, all caps!) was premiered by the Eastman Wind Ensemble, Dr. Mark Davis Scatterday, conductor.

Editor's Corner

This newsletter is published by the Central Hudson Valley Chapter of the American Guild of Organists. The editor is:
Susan LaGrande
12 Montrose Lane
Wappingers Falls, NY 12590
Phone: 845-226-6496 (home) - Fax: 845-226-1035
e-mail: SUSANEL2@HOTMAIL.COM


Deadline for Next Newsletter

We are always glad to receive input for the chapter newsletter in the form of calendar items, reviews of recent concerts and events, biographies, letters, photographs, etc. In order to make sure these submissions can be processed in a timely fashion, please make sure they are received by the 23rd of each month. You may submit newsletter material by mail, e-mail, or phone. Just contact the editor, Susan LaGrande, using the information given below. Remember, the deadline for the next newsletter, to be available the first week in April, is March 23rd.