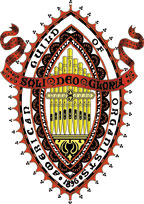 Newsletter
April 2007

Click here for the Newsletter Archive

Click here for a printable copy of the current newsletter



Dear Friends,

Greetings to all of you at this holiestóand busiest time of the church year. It will probably seem like a repetition of some of my favorite themes, but Iím increasingly struck by how important it is to take time for meditation and reflection in these days. To be sure, there are endless details to attend to, and attending to them often makes the difference between good music and bad, or perhaps between good and great. For me, however, it remains a challenge to simply do my best, practice as much as I can and then: leave it in Godís hands. And enjoy. Put joy into. Draw joy from. Even non-believers would subscribe to the notion that the purpose of art is pleasureóa high form of pleasure, but pleasure nonetheless. So I try to remember always to remind my people and myself that itís not about being great, much less perfect, but bringing our best and our most loving to the event that matters.

And now a not-so-joyful note. As of June 30, I will be retiring from Poughkeepsie Day School after many years (and 40 in the education business) and moving to Saco, Maine, where I hope to retire. That was plan A, but it may be delayed a couple of years. I may actually go on working up there for a while yet. There will be two more of these letters, and many things to say, but I wanted you to know the bottom line now. I also want you to know what a joy it has been to serve as your dean these past three years. More to follow.

Christ is risen! He is risen indeed!

A blessed Easter to you and yours!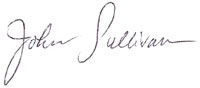 John Sullivan, FAGO

Membership News
Don Filkins has accepted the position of Organist/Choir Director at First Presbyterian Church in Wappingers Falls.


Susan LaGrande has accepted a temporary position as assistant organist at St. Maryís Church in Poughkeepsie, where Grace Haack remains principal organist. Susan will be playing for the 11:30 AM Mass while Grace determines whether her current schedule conflict with her other position at Hyde Park Methodist Church will become permanent.
Editorís Corner

This newsletter is published by the Central Hudson Valley Chapter of the American Guild of Organists. The editor is:
Susan LaGrande
12 Montrose Lane
Wappingers Falls, NY 12590
Phone: 845-226-6496 (home) - Fax: 845-226-1035
e-mail: SUSANEL2@HOTMAIL.COM

Deadline for Next Newsletter

We are always glad to receive input for the chapter newsletter in the form of calendar items, reviews of recent concerts and events, biographies, letters, photographs, etc. In order to make sure these submissions can be processed in a timely fashion, please make sure they are received by the 23rd of each month. You may submit newsletter material by mail, e-mail, or phone. Just contact the editor, Susan LaGrande, using the information given below. Remember, the deadline for the next newsletter, to be available the first week in May, is April 23rd.