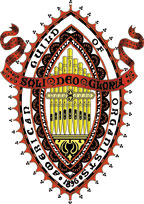 Newsletter
March 2010

Click here for the Newsletter Archive

Click here for a printable copy of the current newsletter



Dear Colleagues,

This past week has been one to remember for a very long time. I hope all of you are well and didnít suffer too much hardship with all the power outages and storm related problems. Like many of you I lost power twice: once for 18 hours and then for 55 hours. I was fortunate to have a friend in Wappingers Falls who had power, so once I got the branches away from the end of my driveway and she had hers plowed, I had a warm, dry place to stay.

I find, as I hope you did too, that times like this bring out the best in many people. When I awoke on Friday morning to a cold house, a neighbor that I knew only by sight, knocked on my door at 8:00 AM. to say he was inviting several neighbors to go out for breakfast in an hour. He had found an open diner and asked if Iíd like to come. I didnít even know his name! But I went with two other neighbors, and we passed several hours in a warm environment before facing the next round of snow shoveling and decisions. Only on the way home did I learn that he had lost his wife only 5 days previously! That made his generosity that much more remarkable.

During the month of March we will all be super busy getting ready for Holy Week and Easter. Thus we have no program planned for this month. Eric and Craig are working on a possible trip to NYC for later in April and perhaps an organ crawl in Kingston for May. We do have a date for our memberís recital: June 13th. So please start thinking about what you might want to play.

Keep Laura Russell in your prayers as she recovers from double knee replacement surgery. It was just a week ago. She is currently in rehab. We wish her a speedy recovery without too much pain as she learns to walk on her new knees.

May your Lenten journey be a fruitful one both spiritually and musically.


Beverly Simmons, SPC
Dean, Central Hudson Valley AGO
Deadline for Next Newsletter

We are always glad to receive input for the chapter newsletter in the form of calendar items, reviews of recent concerts and events, biographies, letters, photographs, etc. In order to make sure these submissions can be processed in a timely fashion, please make sure they are received by the 23rd of each month. However, material such as calendar items may be submitted at any time; even if the material may not make it into the printed newsletter, it can be quickly posted on our web site at www.chvago.org.

You may submit newsletter or web site material by mail, e-mail, fax or phone. Just contact the editor, Susan LaGrande, using the information given below. Remember, the deadline for the next printed newsletter, to be available the first week in March, is March 23rd.

Editorís Corner

This newsletter is published by the Central Hudson Valley Chapter of the American Guild of Organists. The editor is:
Susan LaGrande
12 Montrose Lane
Wappingers Falls, NY 12590
Phone: 845-226-6496 (home) - Fax: 845-226-1035
e-mail: SUSANEL2@HOTMAIL.COM