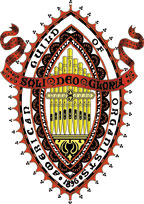 Newsletter
January 2018

Click here for the Newsletter Archive

Click here for a printable copy of the current newsletter



Dear Colleagues,

If we let it, the New Year can mark a psychological "reset" point for each of us. We can use it as an opportunity to look afresh at our personal life, our professional life, the life of our community, and of our nation and world.

But here we are at the cusp of the year – probably looking both forward and looking back at the same time – we seem to be straddling the past and the future. This can also be a metaphor for larger issues: holding onto the past that we cherish, while somehow also moving boldly forward into the future.

On the personal level – death of loved ones; leaving one relationship; starting a new one;


On the professional level – keeping old traditions of music and worship AND experimenting with new traditions of music and worship.
It is an opportunity to explore new pursuits:

Music – some possible examples:


Take organ, voice, or conducting lessons


Learn how to incorporate bells into your music program


Learn new repertoire for organ or for choir


Attend conferences, workshops, concerts



Non-musical – many possible options:



Exercise program – on your own or at a gym


Explore new menu plans – learn to cook new recipes, or decide to try a food-delivery service


Volunteer in your community


Become involved in politics locally


Start writing your memoirs; create a scrapbook of family photos; write the next great American Novel – or maybe a short essay for our Newsletter!


Take up a new craft – OR teach one that you already know!


Travel
As AGO Chaplain Don Saliers says in his column in 2018 January TAO: we are all called to sing God a NEW Song, all the while knowing the "old" song of God's enduring love for us throughout all the generations of humankind.
In terms of worship, this may mean moving towards a "blended" worship style; or it may mean adding in a more youth-focused service; or it may mean bringing back traditions that were too-quickly tossed in the quest for something new. We are blessed with a huge amount of high quality organ and choral music from a variety of traditions and in many different genres. The important thing is to try to find the best quality of music in whatever style you are using!
How do we get the word out about the Organ – the King of Instruments?
Our sister organization NYTOS (New York Theatre Organ Society) knows how to do this! They were responsible for literally bringing back and recreating the original Theatre Organ at the Bardavon in Poughkeepsie, where it now accompanies the Hudson Valley Philharmonic concerts – most recently in December for the annual Messiah concert with choir and orchestra. The Theatre Organ also plays for silent films and other Bardavon events. NYTOS has also done a phenomenal job in bringing their traveling organ out to the shopping mall, and into schools to reach people who may have never heard an organ before.
CHVAGO and NYTOS attract some of our largest and most enthusiastic audiences at the annual "Bach to Broadway" collaborative cross-over concert.
Many of our colleagues in the Hudson Valley sponsor organ and choral concerts featuring their organs. I strongly encourage you to attend as many of these events as you can, and to invite "non-organ people" to them as well. In the coming year I will focus on some of these concerts series in my monthly letter. If you host a concert series, and would like to spread the word, please contact me.
If you missed our Reformation events in October, you will want to attend The Capella Festiva Chamber Choir Winter Concert at Christ Episcopal Church, 20 Carroll Street, Poughkeepsie on Saturday, January 13 at 7:00 PM.. Included in the program will be James Fitzwilliam's new composition Reconciliation Cantata which was co-commissioned by our chapter and the Bruderhof community.
Our upcoming "Spuds 'n Sundaes" program will be back again this year: Sunday, January 21st at FDR High School in Hyde Park. We will have an organ concert given by John Baratta at 3:30 PM, followed by an opportunity to ask questions and try out the organ. Food and fellowship will follow at 5:00 PM. See the CHVAGO calendar on our website for more information.
There will be a special "Using Bells in Worship" workshop at St. John's Lutheran Church in Poughkeepsie on Saturday, February 24 at 2:00 PM led by Susan Guse. There is no charge, and no prior experience is necessary. However, Susan needs an RSVP by February 10 to order the materials. See the CHVAGO calendar for more details.
In early March I will offer a reading session of music for organ plus one or more instruments. There are many wonderful collections of music for "Organ-Plus" that could enhance your worship service – watch the CHVAGO calendar for the date and location of this exciting reading session. If you are thinking of participating in the Members' Recital (see below) but don't know appropriate repertoire, come to the reading session and hear and peruse potential music!
The Annual Members' Recital will take place on Friday, April 13 at 7:30 PM at Zion Episcopal Church in Wappingers Falls. The theme for this year's recital is: Organ-Plus – music for organ plus one or more instruments. (see the connection with the reading session in early March!).
So we go forth into 2018 carrying the burdens, scars, joys, the "hopes and fears of all the years" forward into the New Year – at once singing the cherished "old" songs, and creating our "new" songs as we move forward together.
I wish all of you the best for a joyous New Year.
Sincerely,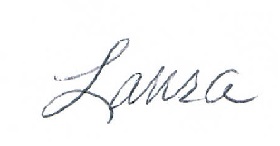 Laura Ramsey Russell, DMA
Dean, Central Hudson Valley AGO

Membership Questions

Please address all questions regarding membership and ONCARD to our Membership Chairman, Craig Williams. His phone number is 845-239-2262 and his e-mail address is craigwilliams@hvc.rr.com.

Deadline for Next Newsletter

We are always glad to receive input for the chapter newsletter in the form of calendar items, reviews of recent concerts and events, biographies, letters, photographs, etc. In order to make sure these submissions can be processed in a timely fashion, please make sure they are received by the 23rd of each month. However, material such as calendar items may be submitted at any time; even if the material may not make it into the printed newsletter, it can be quickly posted on our web site at www.chvago.org.

You may submit newsletter or web site material by mail, e-mail, fax or phone. Just contact the editor, Susan LaGrande, using the information given above. Remember, the deadline for the next printed newsletter, to be available the first week in February 2018, is January 23.
Editor's Corner

This newsletter is published by the Central Hudson Valley Chapter of the American Guild of Organists. The editor is:
Susan LaGrande
12 Montrose Lane
Wappingers Falls, NY 12590
Phone: 845-226-6496 (home) - e-mail: SUSANEL2@OPTONLINE.NET